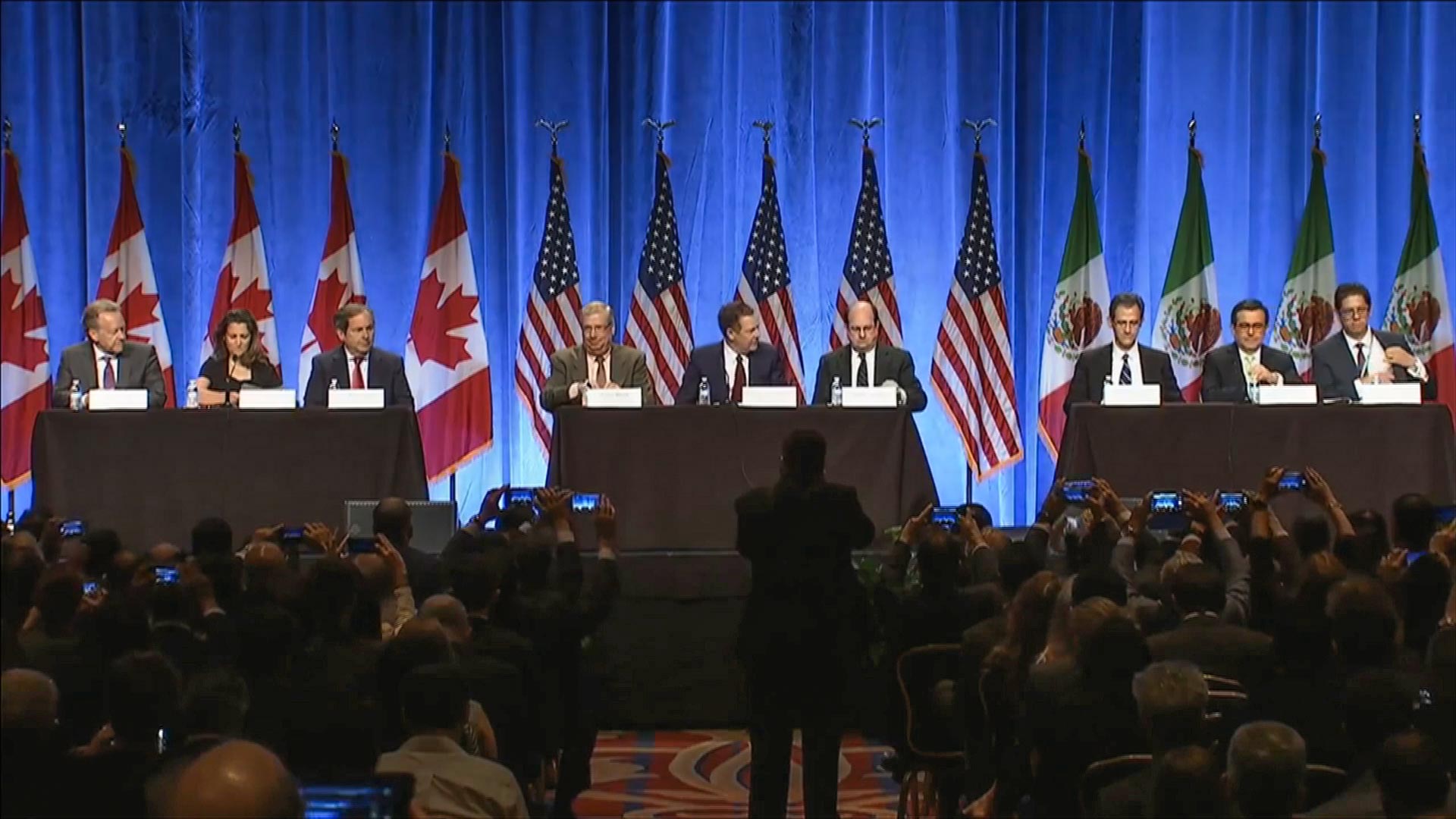 Members of the NAFTA negotiating teams from the U.S., Canada and Mexico, Aug. 16, 2017
C-Span
The first day of negotiations of the North American Free Trade Agreement got off to a bumpy start Wednesday as the Trump administration's first demand was to cut the trade deficit between the United States and Mexico.
In the case of Mexico, there is a $65 billion trade deficit with the U.S. That means Mexico sells more goods and services to the U.S. than the U.S. does to Mexico.
Dan Ujczo, an international-trade attorney who advised members of Trump's trade team, said, "Most economists will tell you that trade deficits are not necessarily a bad thing."

He cited Mexico's sales of fruits and vegetables to the U.S. as an example.
"Folks in Arizona buying fruits and vegetables from Mexico just shows that it's a healthy economy in Arizona that can purchase these goods."
The more concerning potential "deal breaker," he said, is the Trump administration's demand to bring manufacturing jobs back to the U.S.
Those jobs are gone, he said, "meaning that it may become more cumbersome for operations that are already entrenched between Arizona and Mexico.
"And I think over the past few months the administration has realized that if you start pulling on one thread you may unravel the whole tapestry that's developed in the past 20-25 years."

NAFTA negotiations are expected to continue until the first of the year, rotating between the three countries.