White-throated woodrat - (Neotoma albigula)
Gregory Smith - CC BY-SA 2.0 license
Tucson residents who are knowledgeable about the Sonoran Desert's bountiful culinary options are encouraging people to give the pack rat a second look.
The common rodent, officially called the white-throated woodrat (Neotoma albigula), is often considered a pest known for its affinity for shiny objects and a habit of building nests under the hoods of cars.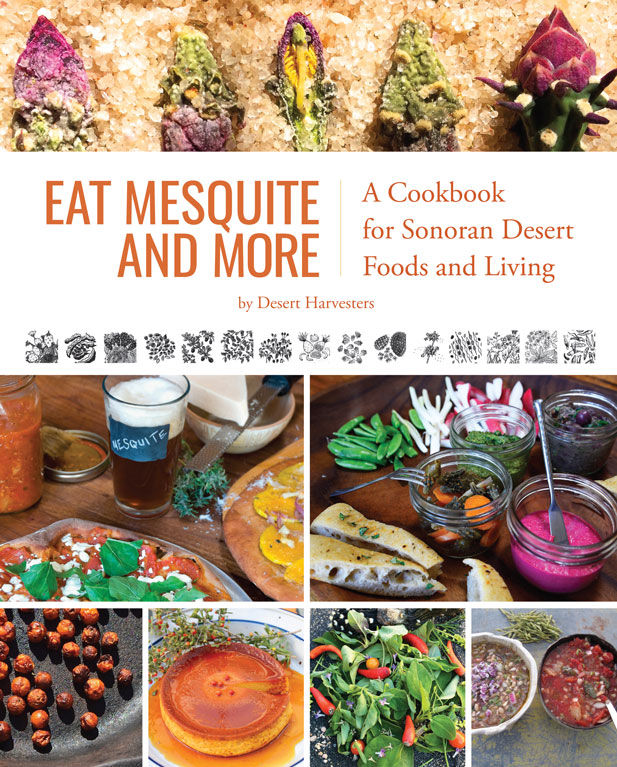 VIEW LARGER The new book is scheduled to be released in November 2017, just in time for holiday cooking ideas.

Desert Harvesters
Instead of trapping them and disposing the bodies, cooks who enjoy using local resources are suggesting a solar-oven-roasted pack rat recipe in a new book.
"Eat Mesquite and More" is scheduled to have more than 170 recipes. And while almost all of them involve native plants, the book also has one recipe each for quail, grasshoppers and pack rats.
Barbara Rose is a member of Desert Harvesters and other organizations that promote using the desert's natural, abundant and nutritious resources.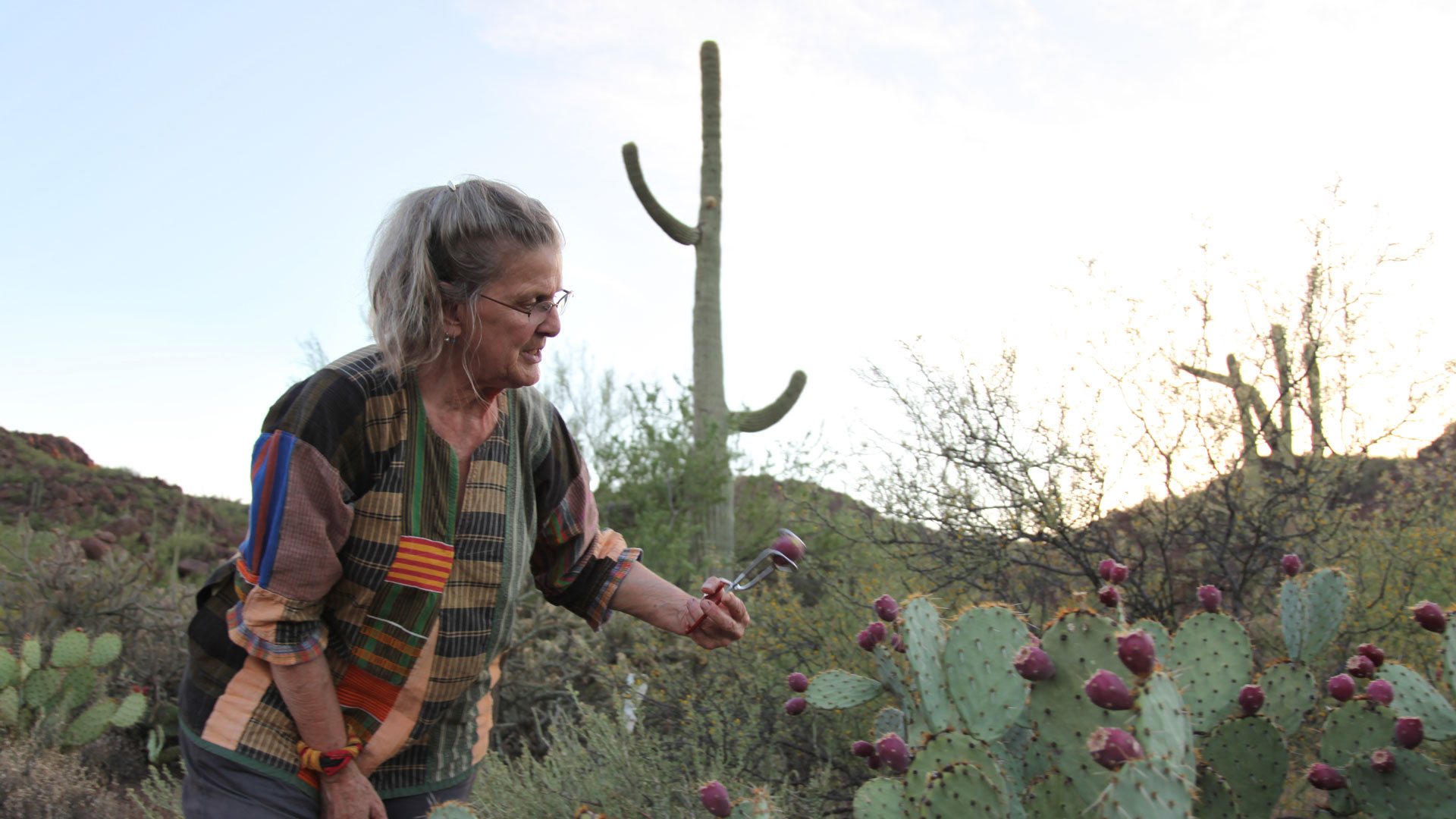 Barbara Rose is a big proponent of using local, natural foods and has been doing so for decades.
Tony Paniagua, AZPM
Rose runs Beantree Farm, where she harvests many items and teaches people about these resources.
She also traps pack rats in the area and consumes the larger ones, which can have more meat than a quail or dove.
"I get excited when they're really big, the small ones I usually leave for the coyotes," she said.
Rose has tried out different techniques and flavors on the free and abundant four-legged food source.
"I've done a lot of marinating and basting pack rat bodies, a mess of pack rat bodies like a mess of fish, with prickly pear barbecue sauce that we make here at Beantree Farm or a mesquite-based chili barbecue sauce. Marinate them just like you would any kind of barbecue and then slow cook them."
The book is scheduled to be released in November, just in time for plenty of holiday cooking opportunities.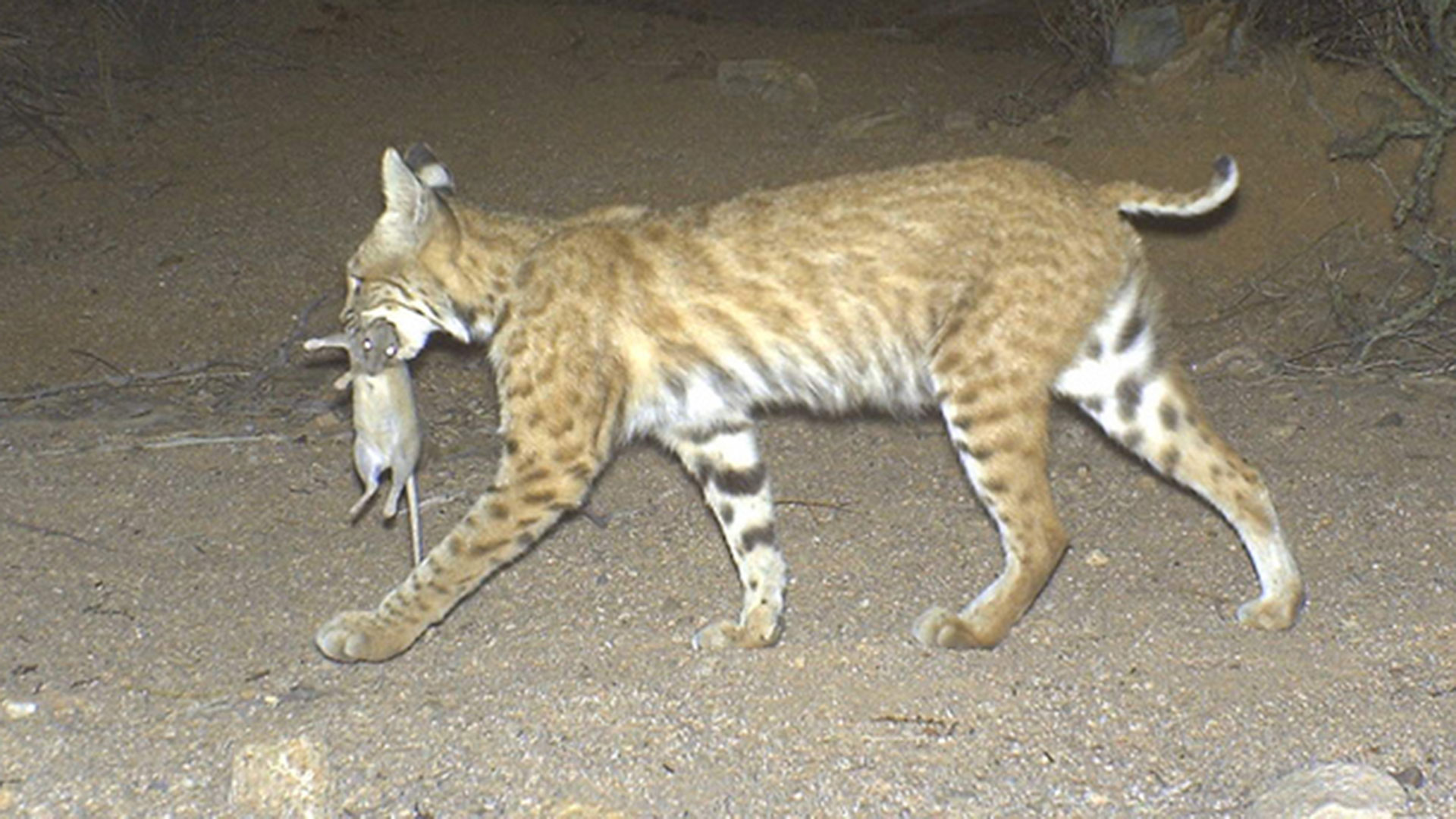 White-throated woodrats (Neotoma albigula) are an important food source for many desert animals, including bobcats. This photo was captured with a scouting camera stationed in Saguaro National Park.
National Park Service
MORE:
Agriculture
,
Animals
,
Arizona
,
Books
,
Education
,
Environment
,
Food
,
News
,
People and Places
,
Tucson
,
Wildlife