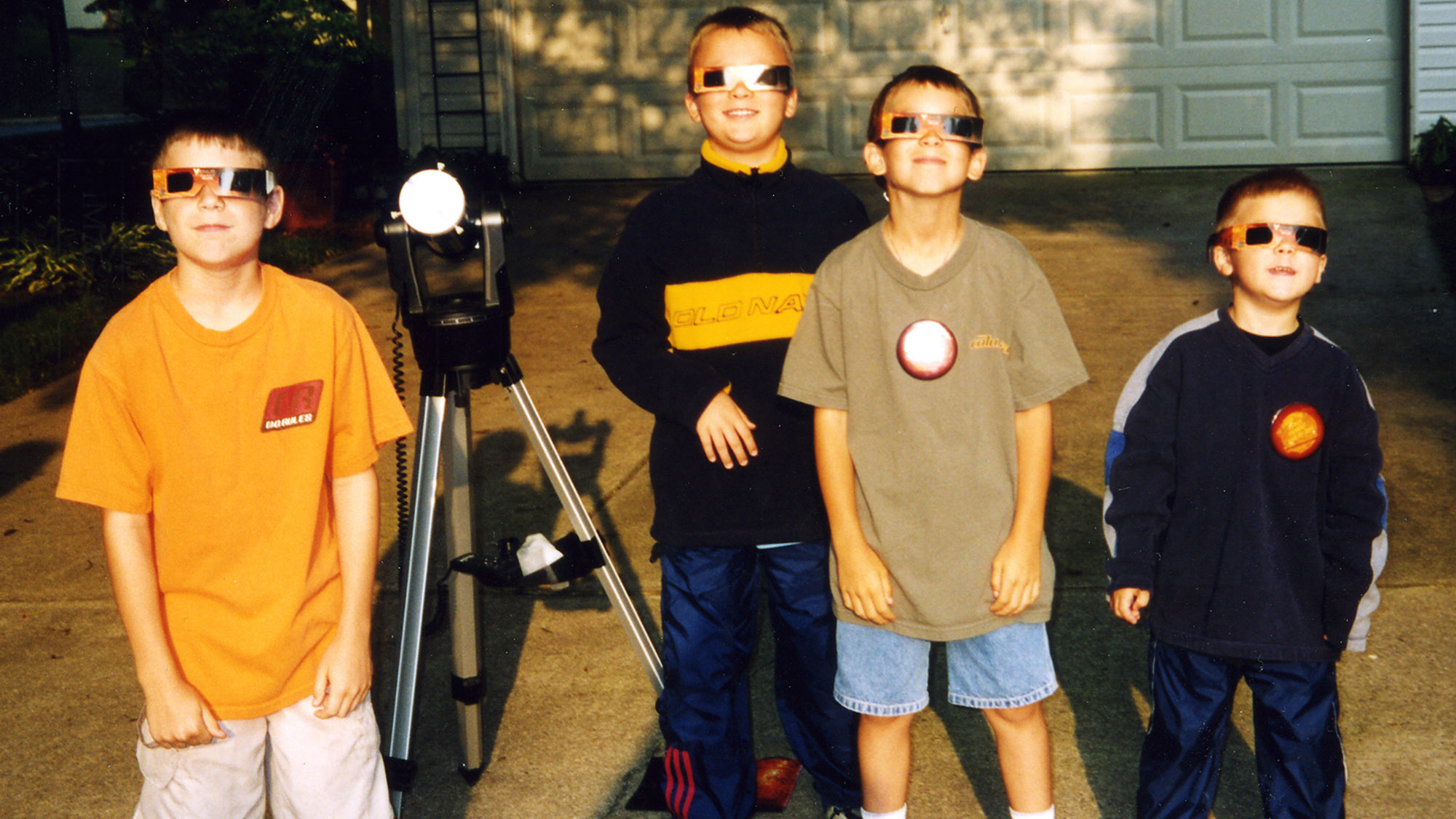 Kids viewing an eclipse with solar viewing glasses
Goddard Space Flight Center, NASA
Today's the day when the moon will pass directly in front of the sun, casting a shadow across the United States. Here in Southern Arizona, the partial solar eclipse begins at 9:16 a.m. and will block about 60 percent of the sun.
It's been several decades since Arizonans have seen a partial solar eclipse. Media coverage of today's coast-to-coast eclipse may make this humankind's most-witnessed natural event. But without proper preparation, looking directly at the sun could cost you your eyesight.
"Looking directly at the sun during a solar eclipse even just briefly concentrates a tremendous amount of energy onto this delicate structure, the retina, and the result is a severe photochemical reaction or thermal burn to that retina," said Colin McInnis, an ophthalmology resident physician at the University of Arizona.
McInnis said children and young adults are the most susceptible to eye damage because their lenses are clearer than older people's. Clearer lenses let in more harmful light rays.
And if you are tempted to just take a momentary peek at the sky this morning, don't.

"Really, there is no safe period of time to look directly at the sun," he said.