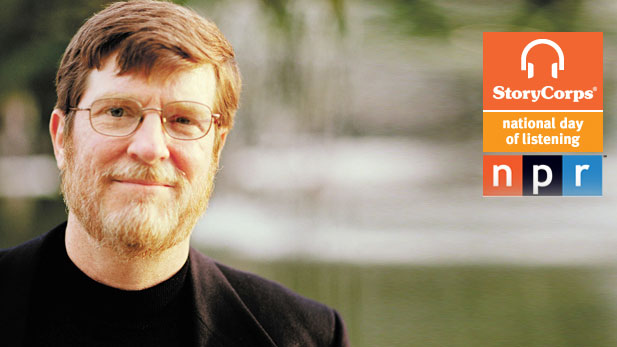 National Day of Listening special with Neal Conan (PHOTO: NPR)
For the second year in a row, Neal Conan, host of Talk of the Nation and Dave Isay, founder of StoryCorps, will host their Thanksgiving broadcast tradition, Thursday, November 25th from Noon -1 PM.
In a time when it is common to find differences with our family, friends, neighbors and politicians, this year's National Day of Listening promotes civil conversation and understanding. The third annual National Day of Listening, celebrated this year on Friday November 26th asks all Americans to take an hour to record a conversation with a loved one during the busy holiday season.
NPR begins the conversation a day early... we want to hear stories that helped us understand other's perspectives better and helped others better understand us.