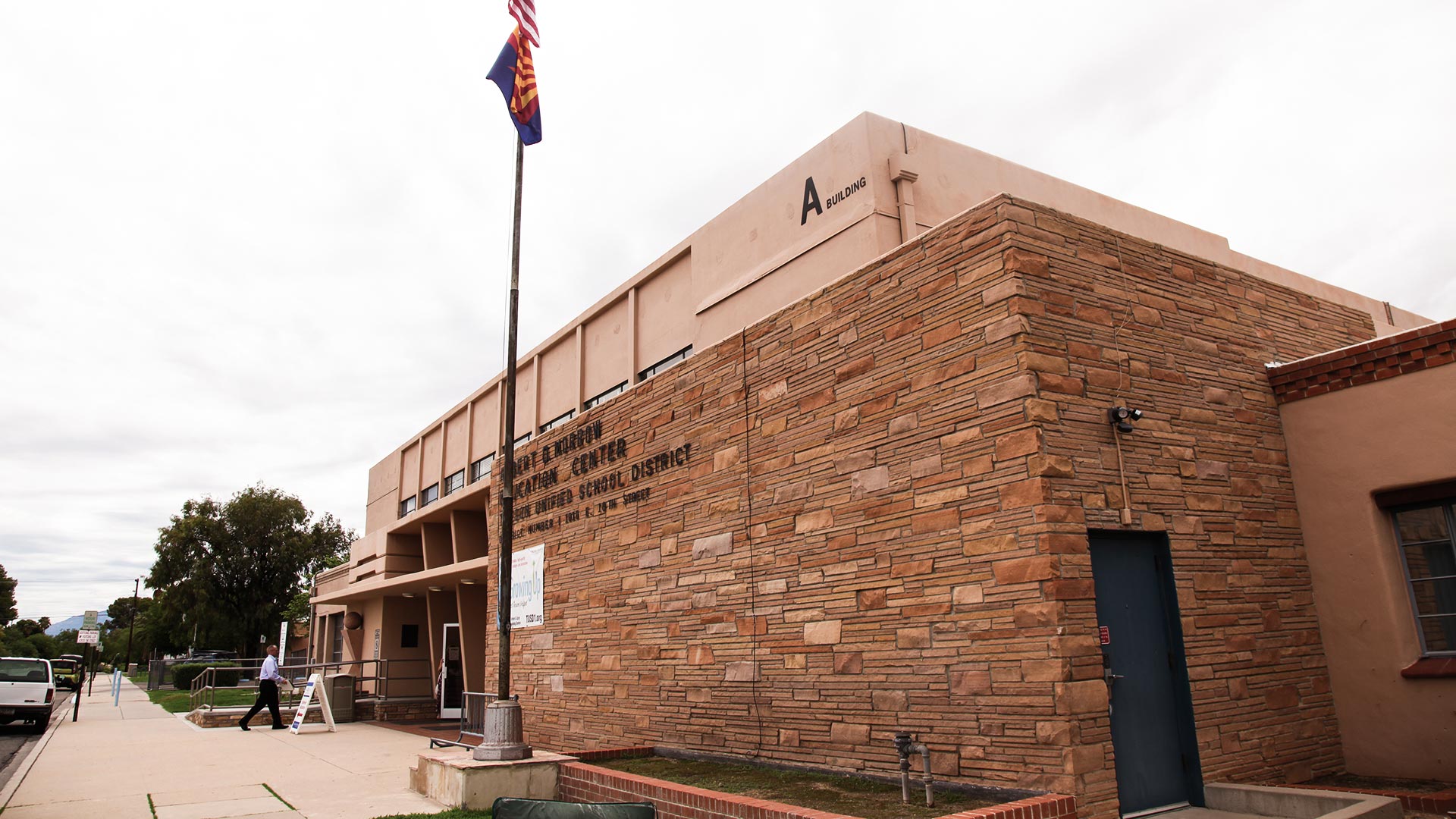 The Tucson Unified School District office, 1010 E. 10th St., Tucson, Arizona. (PHOTO: Nick O'Gara, AZPM)
Tucson Unified School District student enrollment hasn't stopped decreasing in 10 years because the school system isn't accommodating students who are most likely to leave the district, according to district Superintendent Gabriel Trujillo.
"To have really healthy enrollment, we know that you have to have great schools that achieve well, and safe schools, and schools that have a really great reputation for academic success in the community," he said. "But you can't just have that all. You also have to have systems."
At-risk, lower-income students are leaving the district to make up class credits through accelerated programs at charter and online schools. And students from middle- and upper-class families are leaving to enroll in more academically rigorous programs offered at charter schools like BASIS.
Trujillo said the district is working to change that by emulating the charter and online schools with its own extended day, night school and magnet curriculum programs.
"We do have to create extended day and online learning opportunities and alternative schedules," he said. "So that our kids who are experiencing these barriers can have something at their local school."