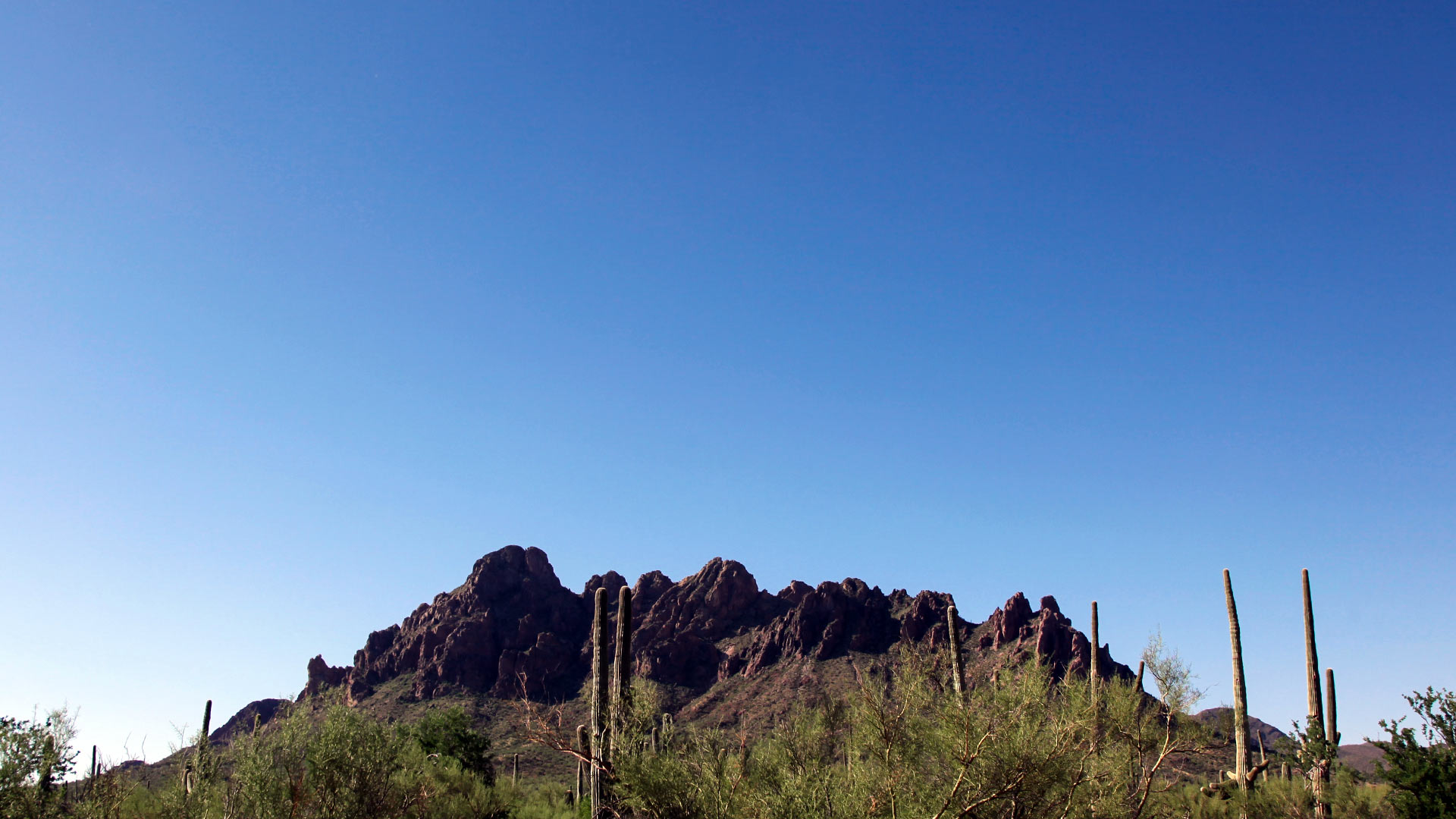 Ragged Top Peak in Ironwood Forest National Monument.
AC Swedbergh, AZPM
A recent rating of the public-lands policies of many western states puts Arizona in the back of the pack.
The Center for Western Priorities published the Western States Conservation Scorecard Wednesday, which rates states based on public lands access, outdoor recreation and responsible energy development.
Arizona ranked among the lowest in two of those categories: public-lands access and responsible energy development. It received an "average" for outdoor recreation. Meanwhile, Colorado showed the highest ranking overall.
Other states on the scorecard were Idaho, Nevada, New Mexico, Utah and Wyoming.
This is the first such ranking done by the group, which calls itself a "responsible conservation" organization. They used a graded rubric of measurable, state-level policy standards to compare all eight states.
The report's co-author, Jesse Prentice-Dunn, said the report allows states to make comparisons and work together to seek improvements.
"We are seeing a lot of rapid progress at the state level," Prentice-Dunn said. "Just this last year, in states like Nevada, a lot of these policies were adopted by the state legislature, and I think a lot will change in the next two years."
You can find the full report here.