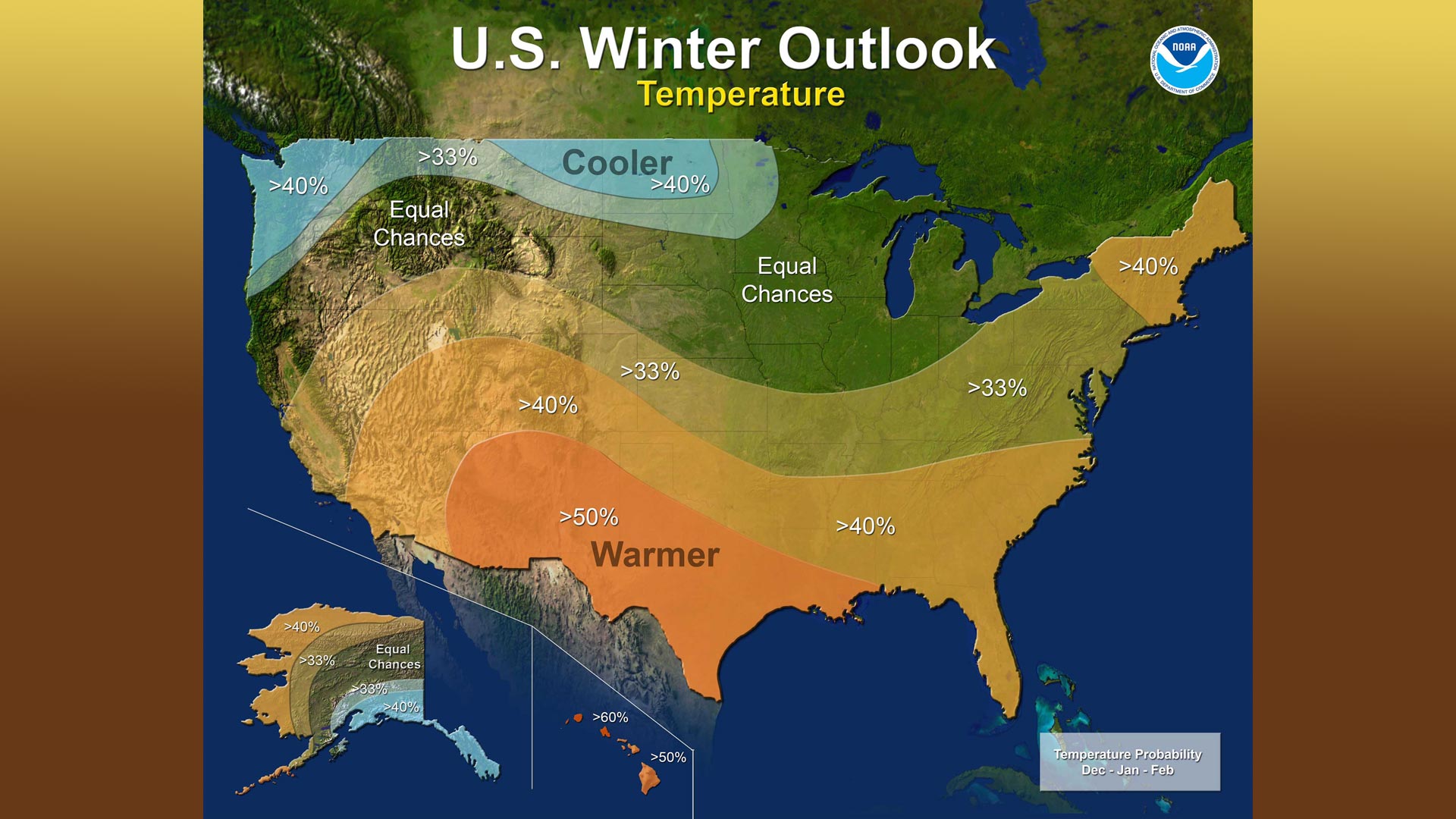 NOAA's 2017-18 winter temperature probabilities.
NOAA
With temperatures predicted to be in the 90s for the next week, it's hard to think about the upcoming winter season, still two months away. But national climate forecasters say Southern Arizona can expect a mild winter.
Our winter temperatures and precipitation will be governed by cooler temperatures in the Pacific Ocean, also known as La Niña.
Experts from the National Oceanic and Atmospheric Administration released their winter outlook Thursday for December through February.
"These are probabilistic forecasts, and at this point we favor warm and dry," said Mike Halpert, deputy director of NOAA's climate prediction center.
The Pacific Ocean is a bit cooler than normal right now, which produces dry, sinking air. That means the southern half of the country will face drier-than-normal conditions. Temperatures will be warmer than normal for the southern two-thirds of the continental U.S.
But forecasters said the 2017-18 season nationally is not expected to be in the top 10 for warmth, a difference from the past two winters. Last year was the sixth-warmest winter on record. The 2015-16 winter ranks as the warmest.