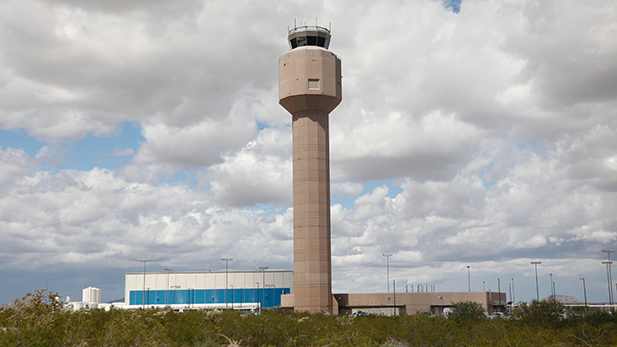 The new air traffic control tower for Tucson International Airport (PHOTO: Zac Ziegler, AZPM)
After a seven-year absence, Sun Country Airlines will bring nonstop flights from Minneapolis-St. Paul to Tucson starting Dec. 21.
Tucson Airport Authority spokesperson David Hatfield said Minnesotans look to Tucson as a warm destination during the cold months in the north.
"They know people want to come here. They know our price point," Hatfield said. "Tucson Is a relative bargain in the winter time."
The flights will run Tuesday, Thursday and Sunday through April 15, 2018.
Sun Country Airlines last served Tucson International Airport in 2010.