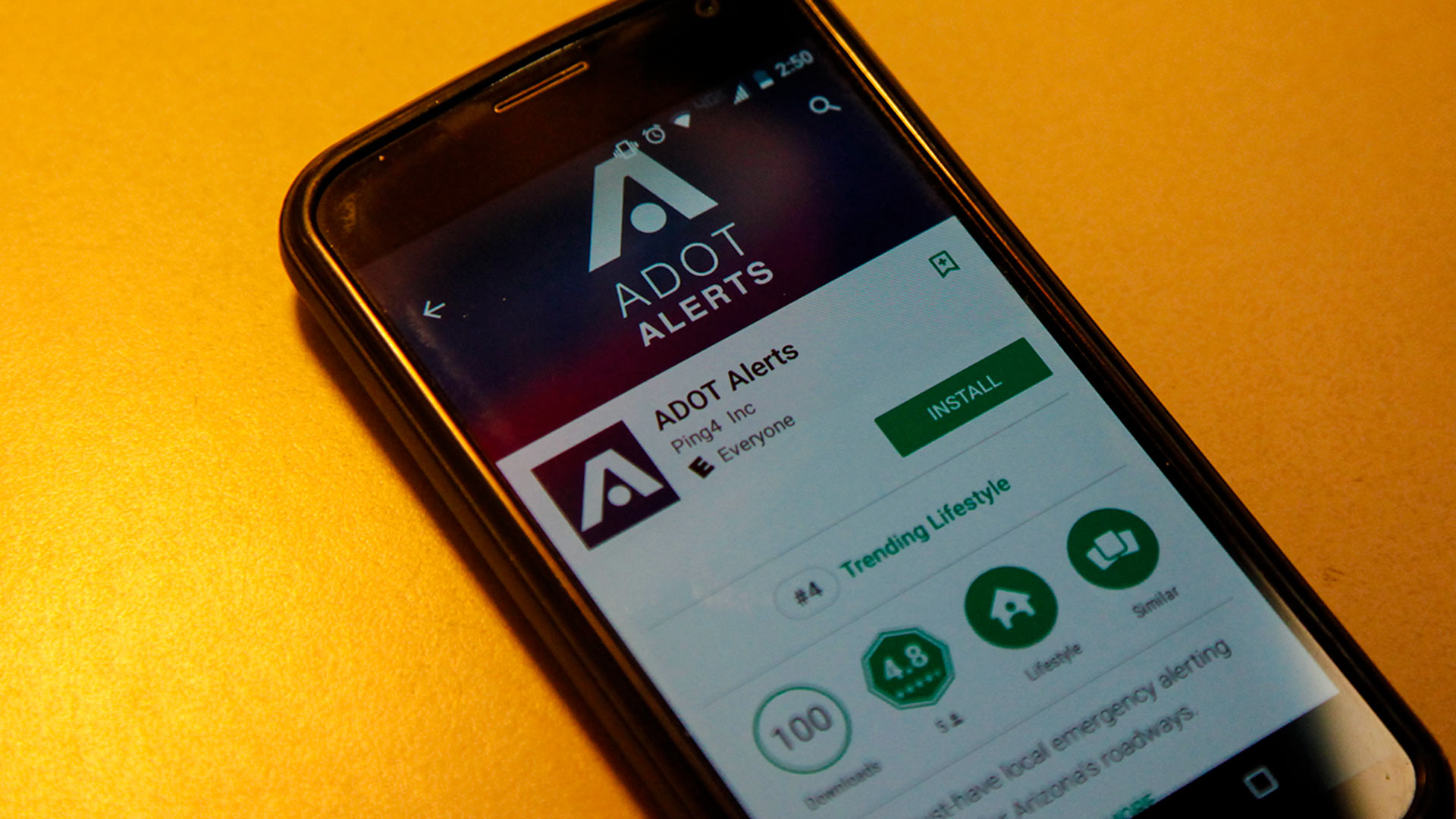 The Arizona Department of Transportation's "ADOT Alerts" app.
AZPM Staff
The Arizona Department of Transportation launched an application Thursday for iPhone and Android devices to alert drivers of accidents and storms that affect roads and lead to highway closures.
The free application is called ADOT Alerts, and it sends alerts specific to a user's location by using technology called "geofencing."
Doug Pacey, with the Arizona Department of Transportation, said the use of geofencing technology means users will get the alerts likely to be most useful to them.
"If I-8 westbound is closed near Casa Grande, you know people in Tucson are going to get that alert," Pacey said. "We can kinda specify the different locations for the different alerts, you will only get the alerts that are relevant to your location."
The goal, according to Pacey, is for people using the application to check their alerts using the geofencing feature before they head onto the roads to avoid using their mobile device while driving.