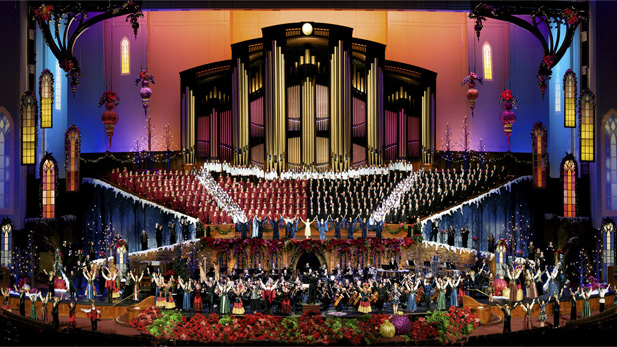 The Mormon Tabernacle Choir (PHOTO: PBS)
Natalie Cole and David McCullough join the world-renowned Mormon Tabernacle Choir in a magnificent Christmas celebration featuring some of the season's most beloved songs. Natalie Cole joins the Choir to perform "It's the Most Wonderful Time of the Year," and "Hark! The Herald Angels Sing," and David McCullough reflects on "American Christmas Memories." The program also includes "For Unto Us a Child is Born" from the Messiah, "Christmas Carols in the Air," "Angels, from the Realms of Glory" and more.
Christmas with the Mormon Tabernacle, Monday at 7 p.m. on PBS 6.