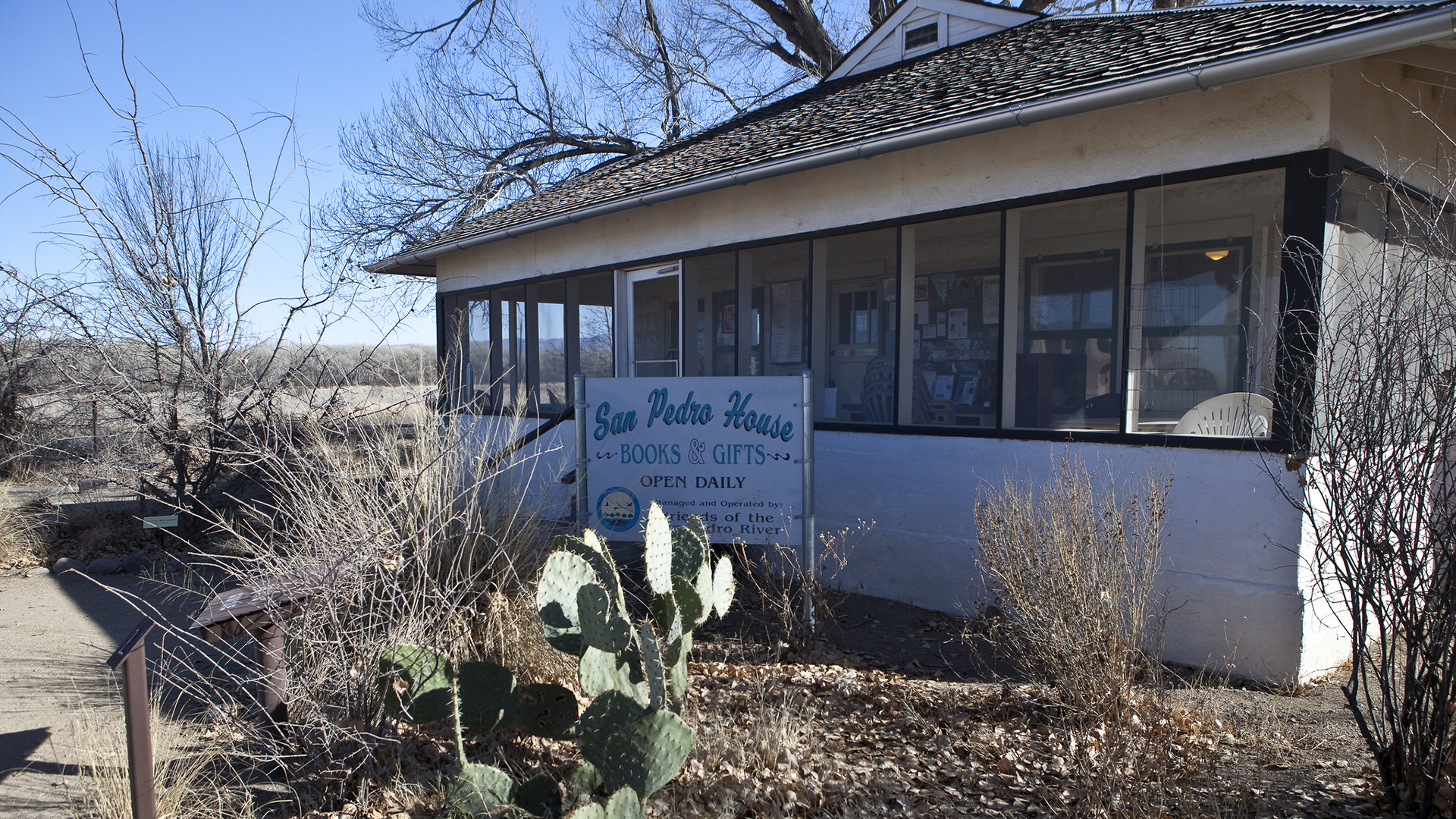 Bureau of Land Management
The San Pedro House is again open to the public.
The 1930s ranch house turned visitor center and bookstore was closed more than a month ago due to the safety concerns presented by two large cottonwood trees that flank the building.
"In 2015 and 2016 we had several large limbs fall from the cottonwood trees and a couple of the limbs damaged the structure, primarily the roof, and they presented a safety hazard to the public," said June Lowery, a BLM spokesperson.
Lowery said an expert tree pruner removed problematic branches from the two trees.
The re-opening also allows access to other resources in the area.
"Also the trail that was associated with those trees that goes down to the San Pedro River is now open, so people can get out there and have a quicker trip to do their bird-watching activities," she said.
Portions of the San Pedro House roof have been fixed. Lowery said there are still some rafters that require repair, and BLM plans to soon replace the building's roof entirely with a fire-wise metal roof.