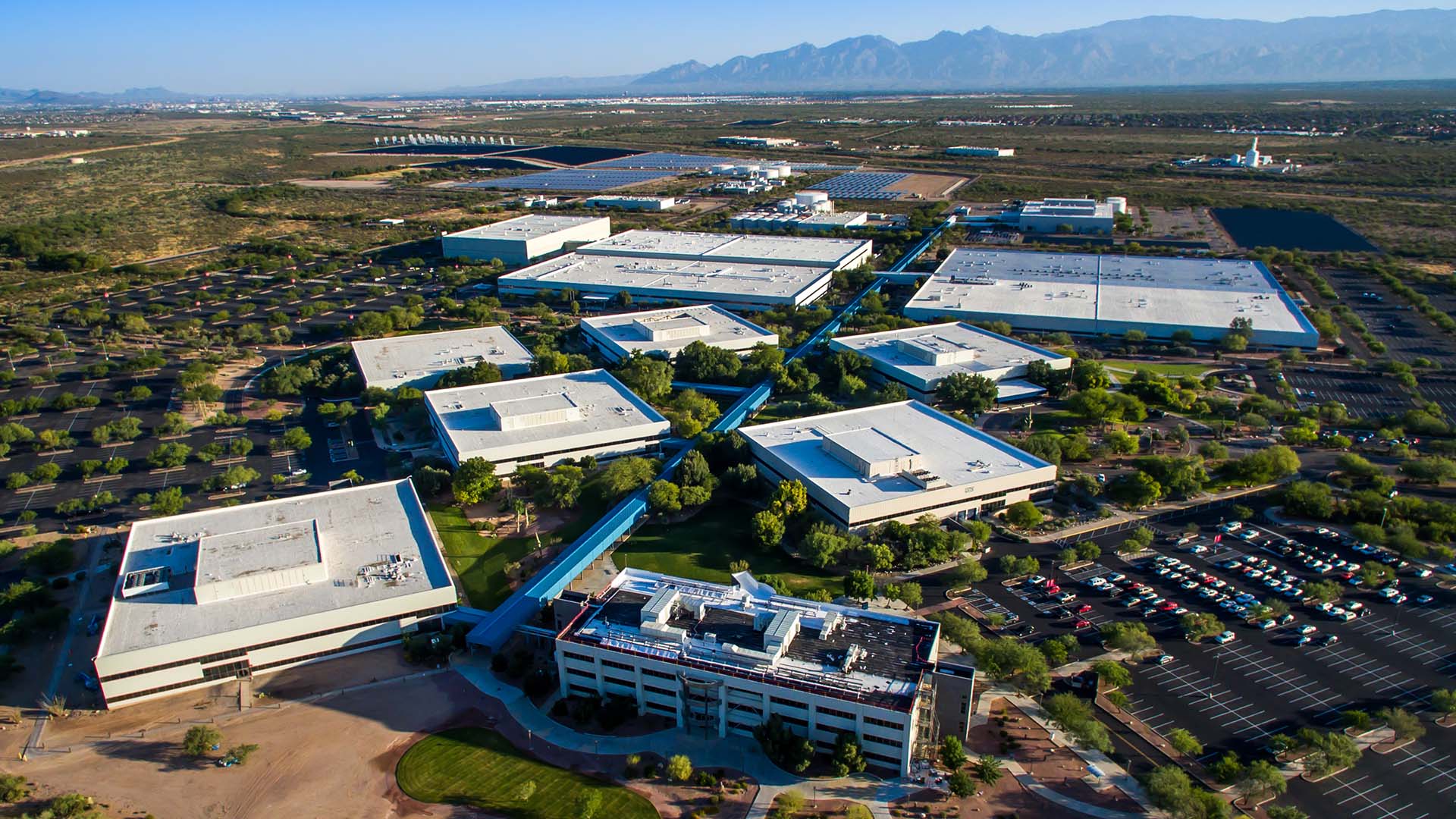 An aerial view of the UA Tech Parks.
Courtesy of Tech Launch Arizona
The ball is rolling to create a second tech park in Arizona, and Bruce Wright, the associate vice president for Tech Parks Arizona, said they are asking developers for their proposal ideas.
"We're inviting developers to come in and propose how they would assist us in developing the first third of the park that we are calling the technology precinct," Wright said.
Called UA Tech Park at the Bridges, the idea is a decade in the making and is slated to be developed southwest of 36th Street and Kino Parkway.
Wright said he hopes to select a developer by April so they can have an agreement by July.
"We're looking to them to bring their development expertise, and we have invited companies that have deep expertise in research parks and innovation districts to propose," he said.
Wright also said UA Tech Park at the Bridges will serve as a hub for University of Arizona technology, innovation and commercialization activities as well a home for Tech Launch Arizona.
The other UA Tech Park is near South Rita Road and I-10.