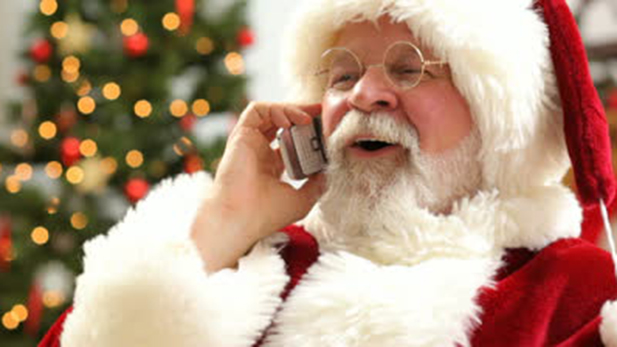 Tucson Parks and Recreation is again offering a program that will give children ages 4 to 8 a chance to speak on the phone with Santa Claus.
The deadline to sign up is Nov. 30.
Vincent Valles works for Tucson Parks and Rec and has been volunteering for the program since his children, now 17 and 20, were young enough that they received the calls.
"And they'd be so excited, 'Hey Dad, Santa called! But, it's funny, on the caller ID, it's got your work number on it,'" he said. "And I'd explain to them, 'Well, it's a long-distance call. They have to patch it through the city of Tucson.' … 'Oh, that's how they do it.'"
Parents wishing to take part can fill out this form. The form can be mailed (1575 E. 36th St., Tucson, AZ 85713) or emailed to SantasCalling2017@tucsonaz.gov.
Calls will be made on Tuesday and Wednesday, Dec. 5 and 6. Calls may spill over to Dec. 7 if there is a high demand.
Valles said Santa is bilingual, so Spanish-speaking children can also have a phone call with him.