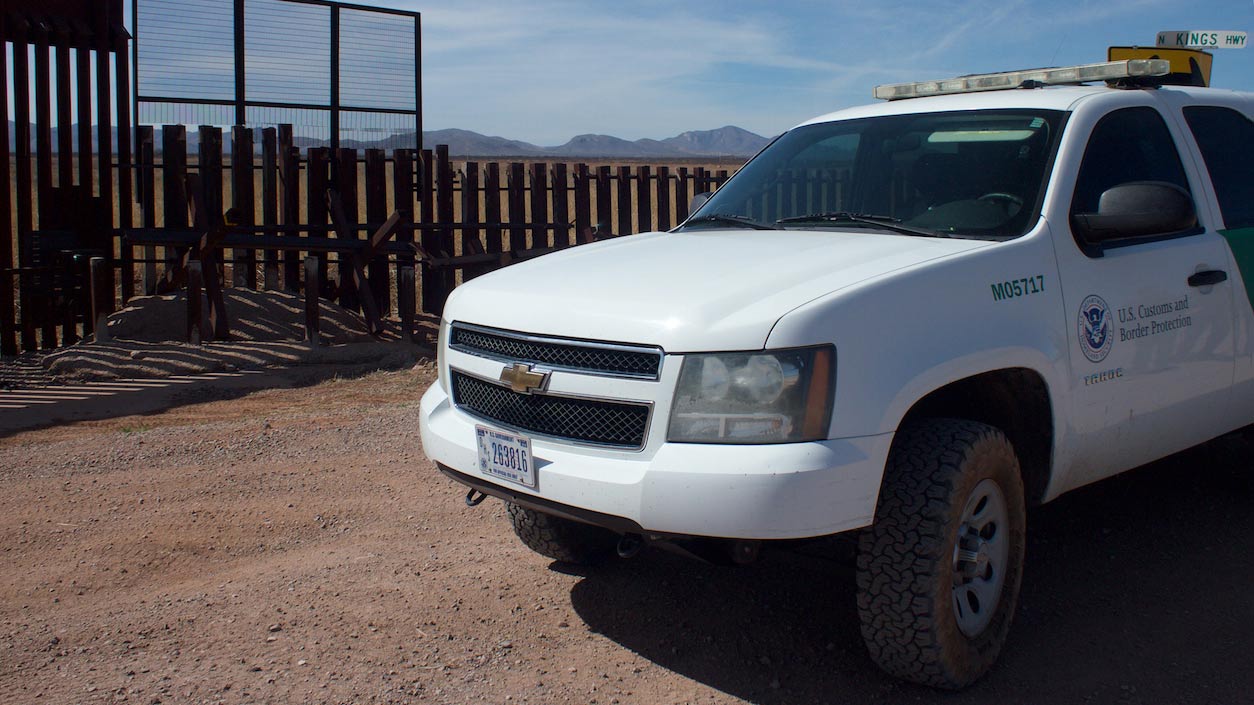 The Homeland Security Department's wall separating Douglas, Arizona, from Agua Prieta, Sonora, Mexico, ends about two miles west of both towns and becomes vehicle barrier intended to stop cars, not people.
Michel Marizco, Fronteras Desk
Customs and Border Protections's 2017 fiscal year report shows that a third of the arrests the agency made were at the southwest border.
Ronald Vitiello is the Acting Deputy Commissioner for Customs and Border Protection. He said the numbers show a record decrease of arrests in the southwest.
"Illegal immigration along the southwest border in particular, declined sharply from Jan. 21 to April," Vitiello said. "Which was the lowest month of border enforcement activity on record.
The report showed nearly half of those arrested along the southwest border were children fleeing Central America.
"In May however we began seeing a month-over-month increase in apprehensions and inadmissible cases along the southwest border, notably from children," Vitiello said. "Either as part of a family unit or unaccompanied by their parent or legal guardian."
Vitiello said the 48,000-plus children attempting to come across is a result of criminals taking advantage of the U.S. legal system.
"This trend, enabled by legal and policy loopholes, are exploited by transnational criminal organizations, engaged in human smuggling and trafficking," he said.
The report also showed a significant increase in seizures of fentanyl and other synthetic opioids over the past three years.
"From roughly two pounds in fiscal year 2013, to nearly 1,500 pounds in fiscal year 2017," he said.
Overall the agency seized 2.14 million pounds of narcotics from October 2016 through September 2017.