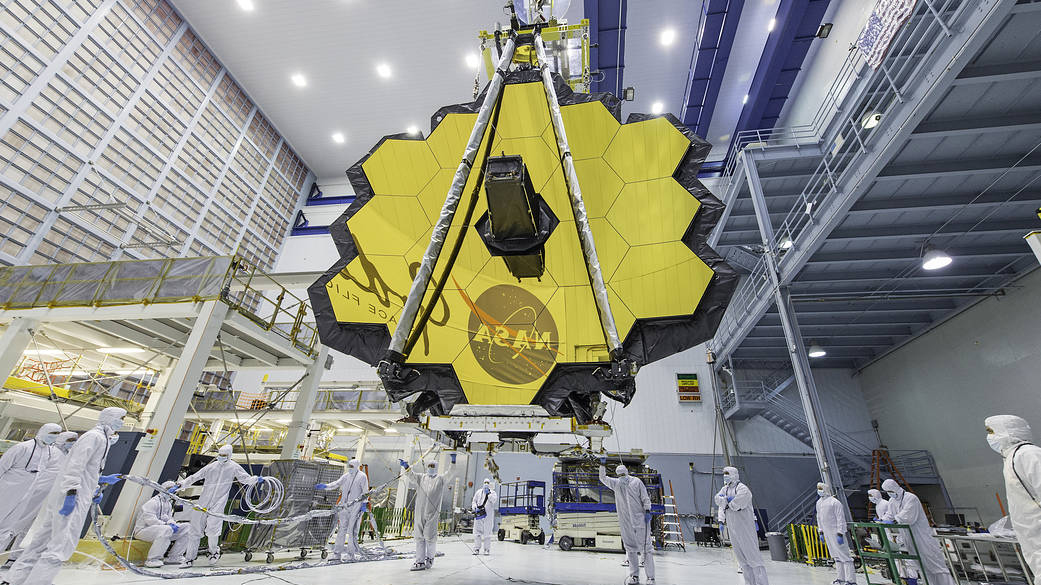 The James Webb Space Telescope in a clean room at NASA's Goddard Space Flight Center in Greenbelt, Maryland.
NASA, Desiree Stover
A University of Arizona astronomer is looking forward to using her camera aboard a telescope launching in 2019 to search for clues to the formation of the universe.
Astronomy professor Marcia Rieke joined the James Webb Space Telescope team in 2002 when her group's proposal to build a near infrared camera was selected. Since then, astronomers have been planning how they want to use time on the camera.
"The biggest single chunk of time is going to looking for the earliest galaxies which was the original rationale for the telescope," she said.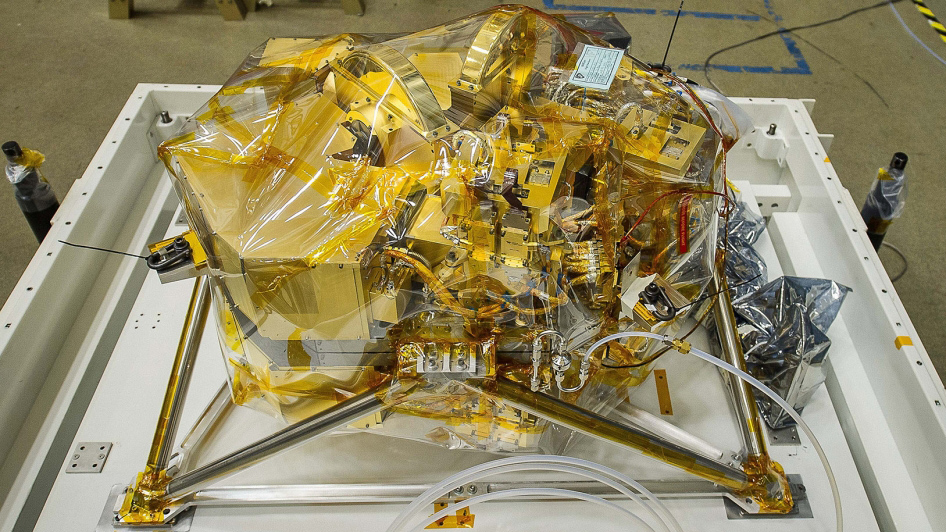 The optics module of the James Webb Space Telescope's primary imager, the Near-Infrared Camera, at NASA's Goddard Space Flight Center in Greenbelt, Maryland.

NASA, Chris Gunn
While the camera's science team has already defined how it will use its time on the telescope, other researchers are proposing science objectives. The camera's time will be open to proposals from the entire astronomy community, Rieke said.
Rieke said the telescope's launch delays of more than a decade have been frustrating, but also have allowed the scientists to improve their instruments. The Webb telescope is the most powerful space telescope ever built. Its expected mission life is 10 years, governed by the fuel it will take into space.
"We want to see galaxies that formed a few hundred million years after the Big Bang. That means the light has been traveling to us for over 13 billion years. That's a long time," she said
One of Rieke's personal goals for the mission is to discover an exoplanet whose atmosphere matches Earth's.