Former Maricopa County Sheriff Joe Arpaio in August 2016.
Gage Skidmore via Wikimedia Commons
Joe Arpaio told the Washington Examiner newspaper and his followers on Twitter he is running for U.S. Senate.
The former Maricopa County sheriff joins the Republican primary to replace retiring Sen. Jeff Flake.
Former state Sen. Kelli Ward is already in that race and Congresswoman Martha McSally is expected to join soon.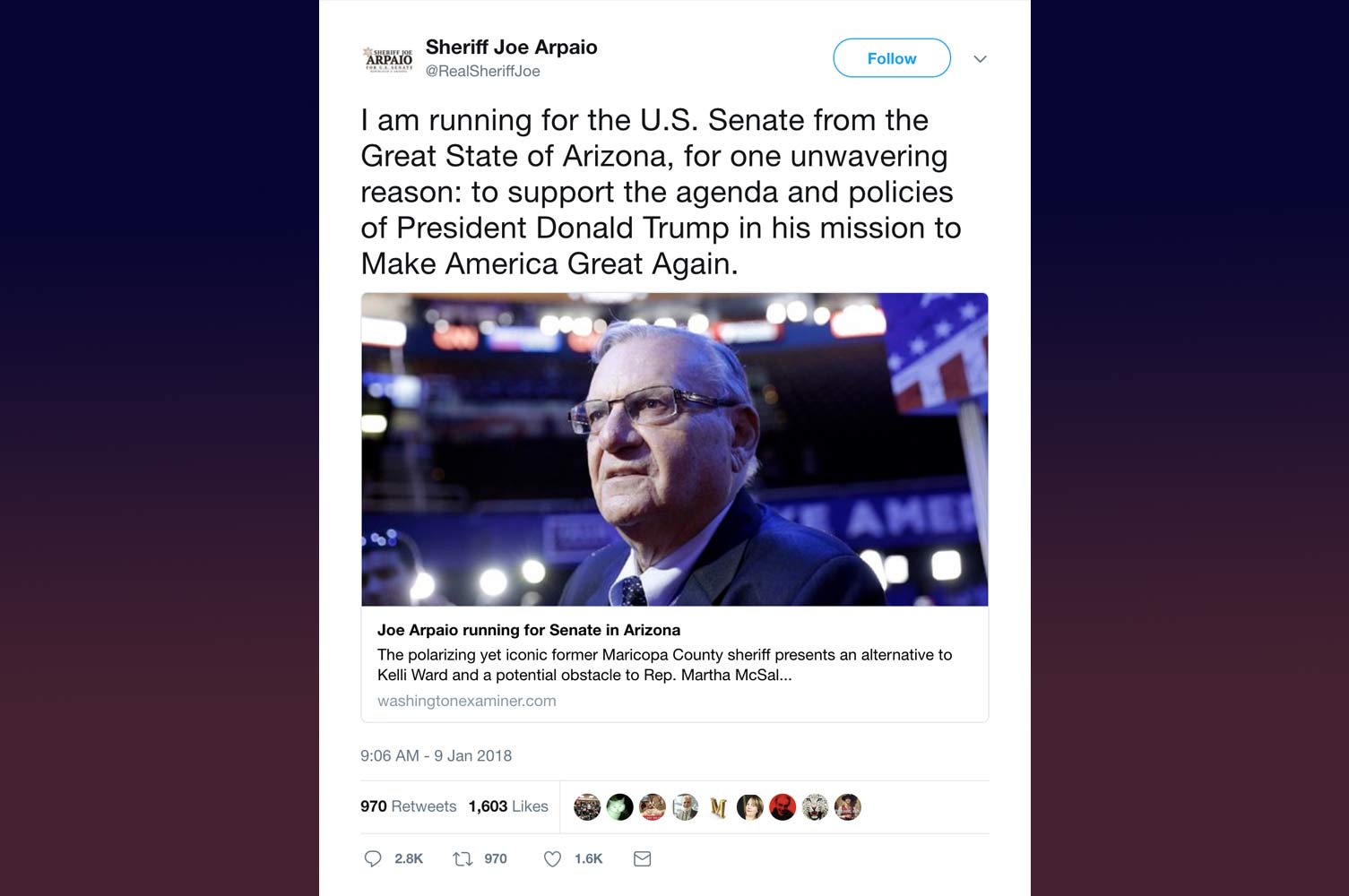 VIEW LARGER Joe Arpaio announced via Twitter Jan. 9, 2018 he would be running for U.S. Senate in Arizona.

AZPM Staff
Arpaio lost his re-election bid for Maricopa County Sheriff in 2016.
He was convicted of federal contempt of court and then pardoned last year by President Donald Trump.
Arpaio has long said he had ambitions for other political office, but never filed to run for anything other than sheriff.
The Federal Election Commission website does not have a listing for an Arpaio Senate campaign