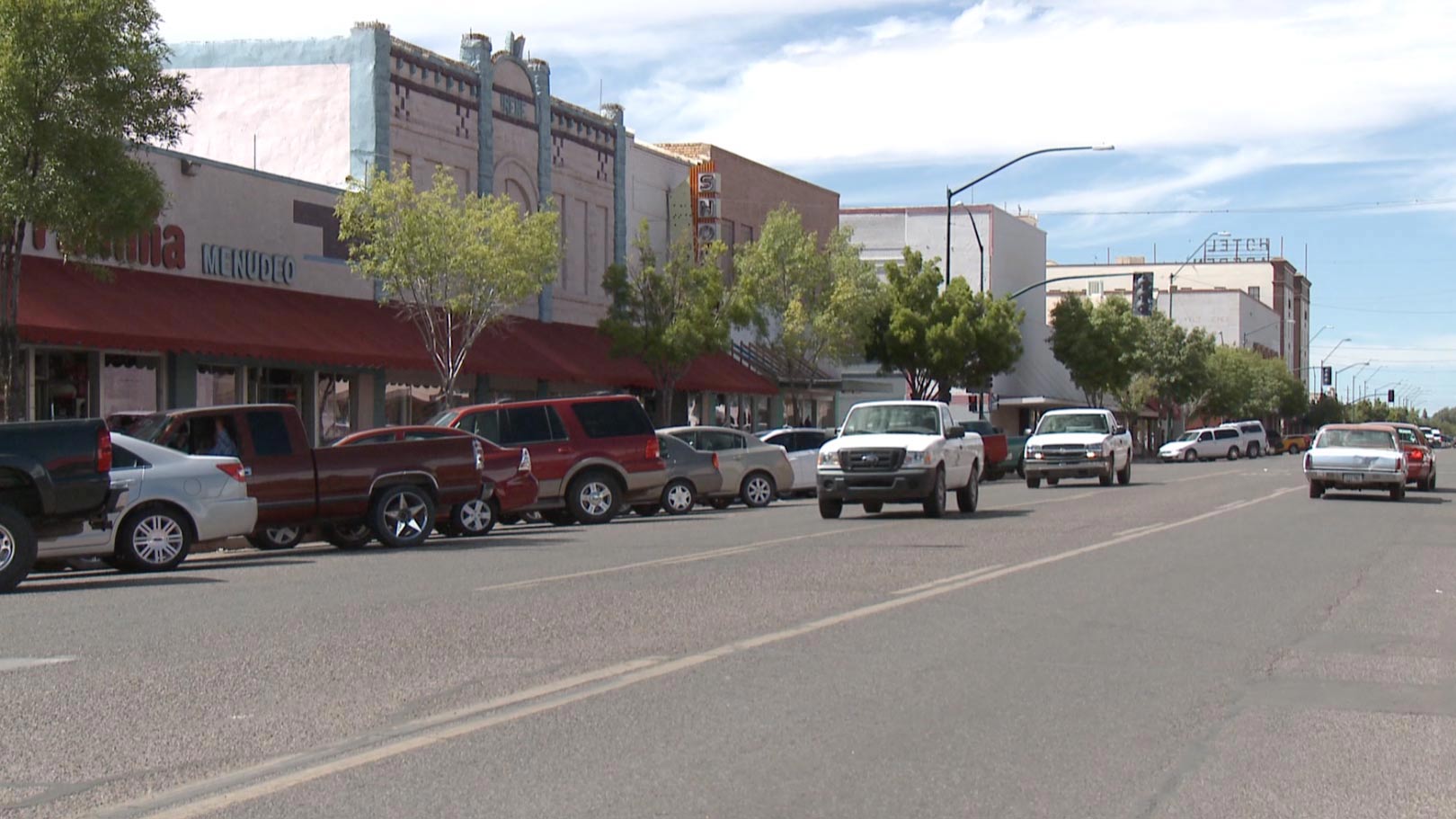 Main street, Douglas, Ariz., April 2017.
Steve Riggs/AZPM
Ballots were mailed last week in an election that will decide three seats on the Douglas City Council.
This is the fourth election since the city switched to an all-mail format in city elections. City officials say the switch has boosted turnout.
City Clerk Brenda Aguilar said a 2016 election that included the mayor's office and three seats on the City Council saw an 8 percent boost over the prior in-person election.
"Which was a really good turnout for that particular election," she said. We were very excited to see those results because we had received many inquiries from the public with respect to the change in the election process."
A total of 2,045 votes were cast in that election of 6,990 registered voters. A mayoral run-off election held two months later saw 2,303 ballots returned, and 1,026 votes were cast in a 2017 election that amended the city charter.
Aguilar said the switch to mail-only elections makes it easier for residents to vote and also allows them to take time to consider the issues on the ballot.
"They receive the ballot within 20 days of the election," she said. "They can review the information and take all the time that they need up to Election Day."
She said it also eases another burden that the city has had recently. Holding city elections by mail reduces the number of times the city must look for poll workers.
Aguilar said the city's typical pool of poll workers is aging, and finding replacements has proven difficult.