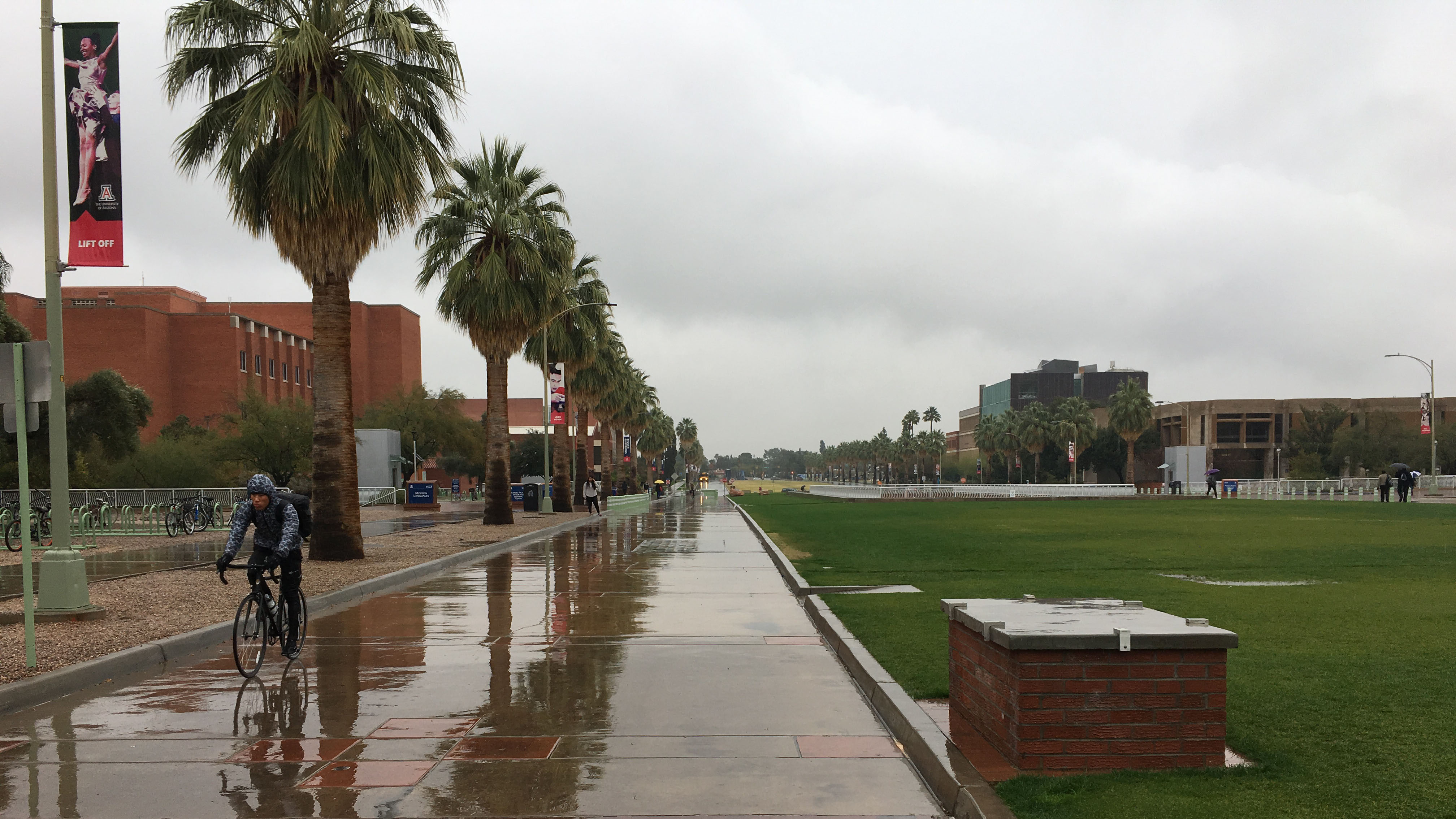 The University of Arizona campus was wet and grey after several days of rain in Feburary 2018.
Nate Airulla, AZPM
An inch and a half of rain gently fell on Tucson last week, but meteorologists said it wasn't enough to change the drought conditions in southern Arizona.
The Tucson area is now one-tenth of an inch above average for rainfall this time of year, but the area is expected to stay drier than usual over the next three months, National Weather Service meteorologist Aaron Hardin said.
"Most of Southern Arizona is in a 'severe' drought, with Santa Cruz County and Pima County classified as an 'extreme' drought," Hardin said. "I think this rain will help alleviate some of that, but I can't say it will drop down, from extreme to severe."
It may make a difference in one area, though. Hardin said the drought in Southern Arizona has resulted in wildfires starting earlier in the year than usual. Last week's rain may help prevent that.
"What it will really do, it will delay our fire season," Hardin said. "We were kind of getting an early start, we had a couple fires over 3,000 acres, so this rain will really help out over that front."
Besides helping prevent fires, the rain won't have much effect on Tucson weather. Hardin said it may be cloudy for a few more days, but the clouds will go away and the weather will return to feeling dry and warm.
Nate Airulla is a University of Arizona journalism student and an intern at AZPM.