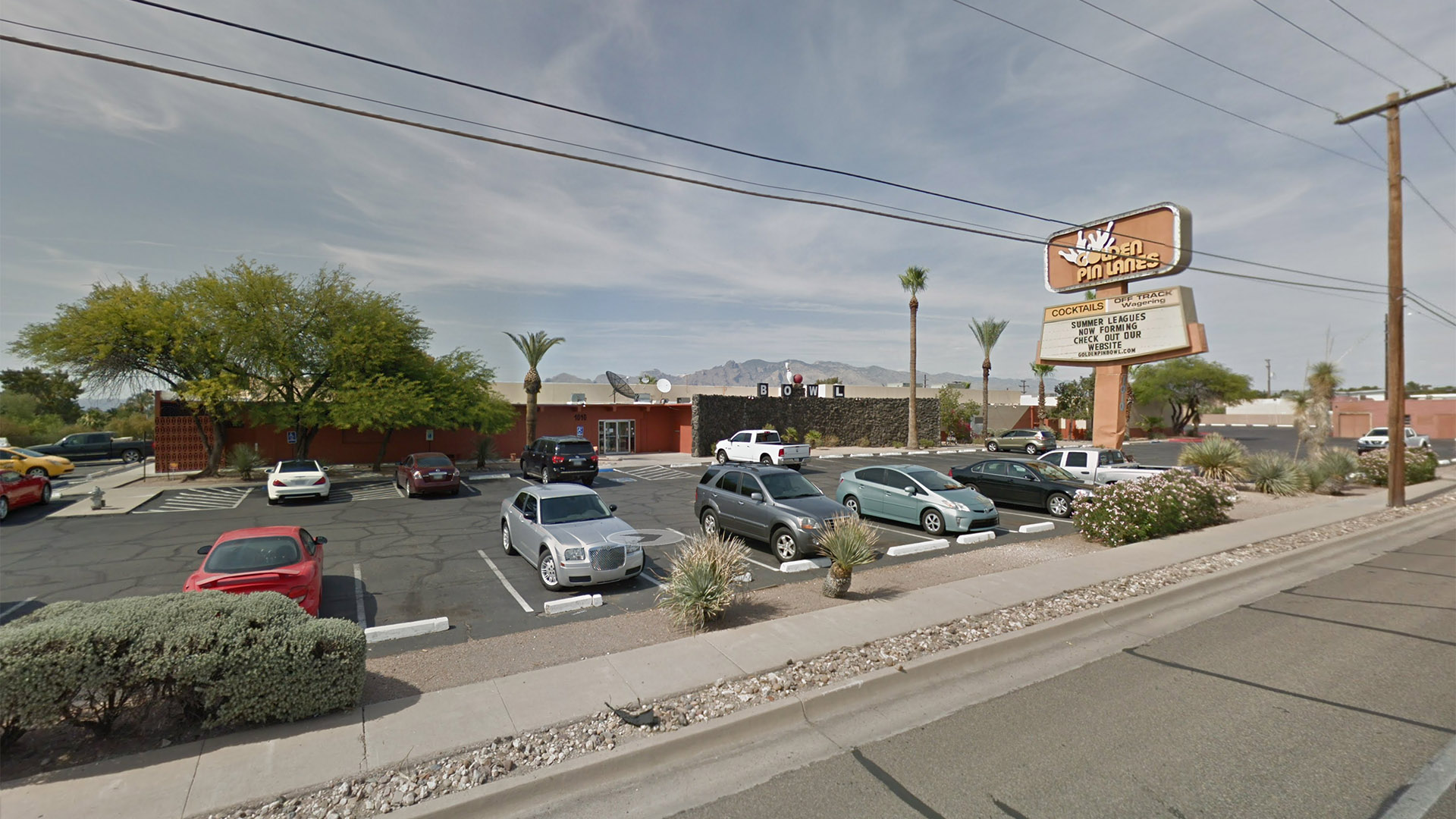 Google Street View
The Pima County Board of Supervisors approved the purchase of Golden Pin Lanes and plans to replace it with a health and community services center.
All supervisors were present for the board's Tuesday vote. Supervisor Steve Christy spoke before the vote, saying it was a measure rushed into consideration.
"This seems to be like a fire drill. All of a sudden, we've got to do this, we've got to do this now," Christy said. "When you rush into things, which this seems to be a rushed measure, you make mistakes, this is a lot of money at risk here to be making mistakes."
Supervisors Ally Miller and Steve Christy voted against the measure. Ramón Valadez, Sharon Bronson and Richard Elías voted for it.
Earlier this month, Pima County Administrator Chuck Huckelberry sent a memo to the members of the board with the proposal to purchase Golden Pin Lanes, at 1010 West Miracle Mile. The memo said county staff and the owner of the bowling alley had worked out a sale price of $2.85 million for the 50,000-square-foot building on 4.67 acres.
Huckelberry says Golden Pin will meet the service needs of the county.
"We would be consolidating about six or seven different county agencies or departments in the building," Huckelberry said.
The current building will need a $4 million renovation, according to Huckleberry.
The facility would house agencies like the Pima County Health Department, juvenile and adult probation programs and Community Services, Employment and Training.
Those agencies are currently housed in buildings leased by the county. Huckelberry said the money saved by not renewing those leases would pay off the purchase and renovations in about 10 years.
"Over the last few years we've paid in excess of $9 million in lease payments, and so we felt it was probably more prudent to buy a facility, remodel it and then have actual ownership," Huckelberry said.

Golden Pin Lanes plans to remain open until June of 2019, according to its Facebook page.
Follow Brandon Mejia on Twitter or contact him via email at BMejia@azpm.org.