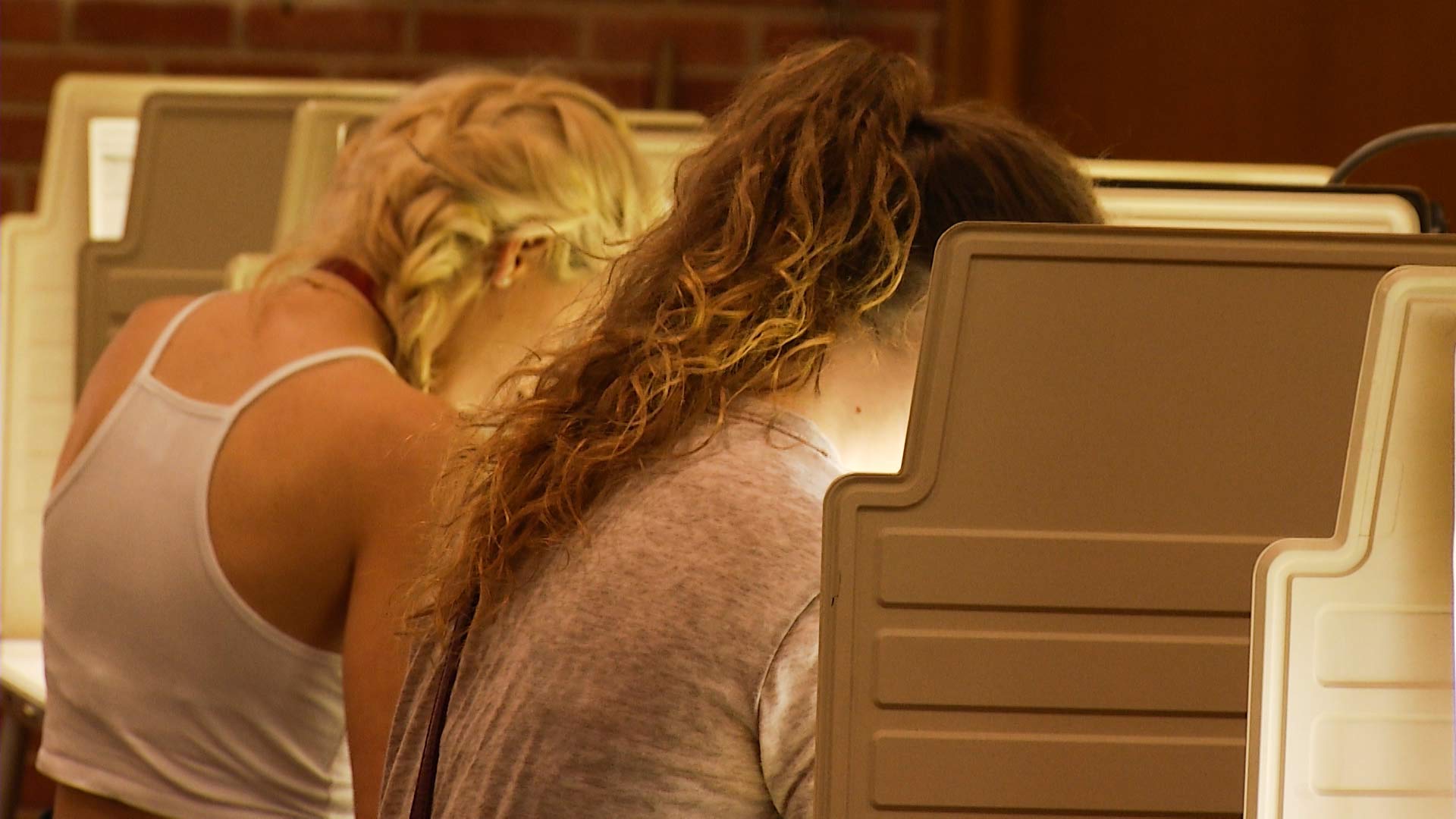 Voters cast their ballots at voting booths.
AZPM Staff
The Tucson City Council voted unanimously to ask staff to prepare a measure for the November ballot that would ask city voters if they want to move city elections to even-numbered years.
The move is a direct response to a measure passed by the Arizona Legislature during the most recent session that requires cities with odd-year elections to switch to even years if voter turnout is more than 25 percent lower than in years the state elects its governor.
Tucson Mayor Jonathan Rothschild said the intention is to let Tucsonans weigh in on the matter, and also provide the city with a legal argument.
"Then we would be able to go to the Supreme Court, because that's ultimately where this would end up, and say: 'Look, there's a charter. It isn't like we made these decisions on our own. We put it to our people. We put it to them recently, and this is what they decided,'" he said.
The matter is also a legal hurdle that would have to be cleared to move Tucson's elections. Tucson's city charter stipulates that elections be held in odd-numbered years, and the document can be changed only by popular vote.
Rothschild said there are advantages to having elections in years where there are typically no state or federal elections to decide.
"At that point your mayor and council are on the top of the ballot instead of the bottom of the ballot," he said. "It's easier to raise money when there aren't a whole lot of other people running."
Rothschild said staff was asked to have a draft of the resolution prepared for the council's next meeting on June 5, and that any matter the city council wants on the November ballot must be finished by the council's first meeting in July.