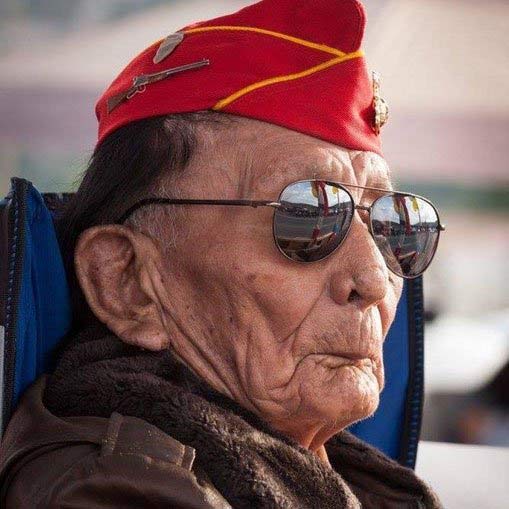 VIEW LARGER Samuel Tom Holiday, a World War II Navajo Code Talker, died Monday, June 11, 2018, at the age of 94.

U.S. Marine Corps
ST. GEORGE, Utah — Samuel Tom Holiday, one of the last surviving Navajo Code Talkers, died Monday in southern Utah.
He was 94.
The Spectrum reports Holiday's granddaughter, Tya Redhouse, says Holiday died in the evening, surrounded by friends and family who traveled to be with him.
Holiday, who used his native language to create an uncrackable code to help win World War II, spent his later days living at the Southern Utah Veterans Home in Ivins.
Navajo leaders believe fewer than 10 Code Talkers are still alive today. The exact number is unknown because the program remained classified for several years following the war.
Redhouse says Holiday will be buried on the Navajo Reservation, in Kayenta, Arizona, next to his wife.
---
Learn more about the Navajo Code Talkers on Arizona Spotlight.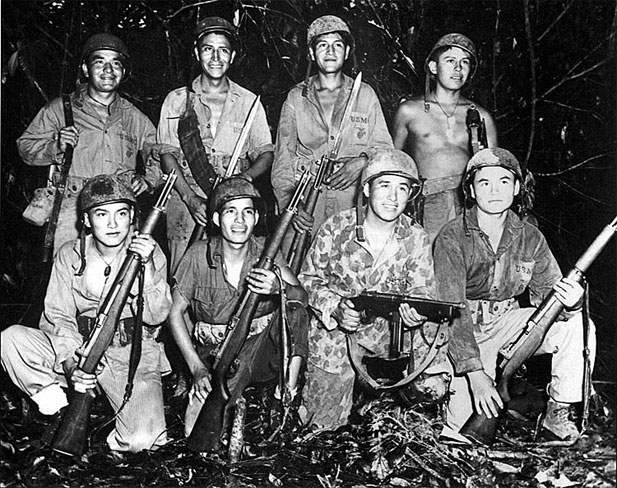 Navajo Code Talkers in the Pacific.

U.S. Marine Corps