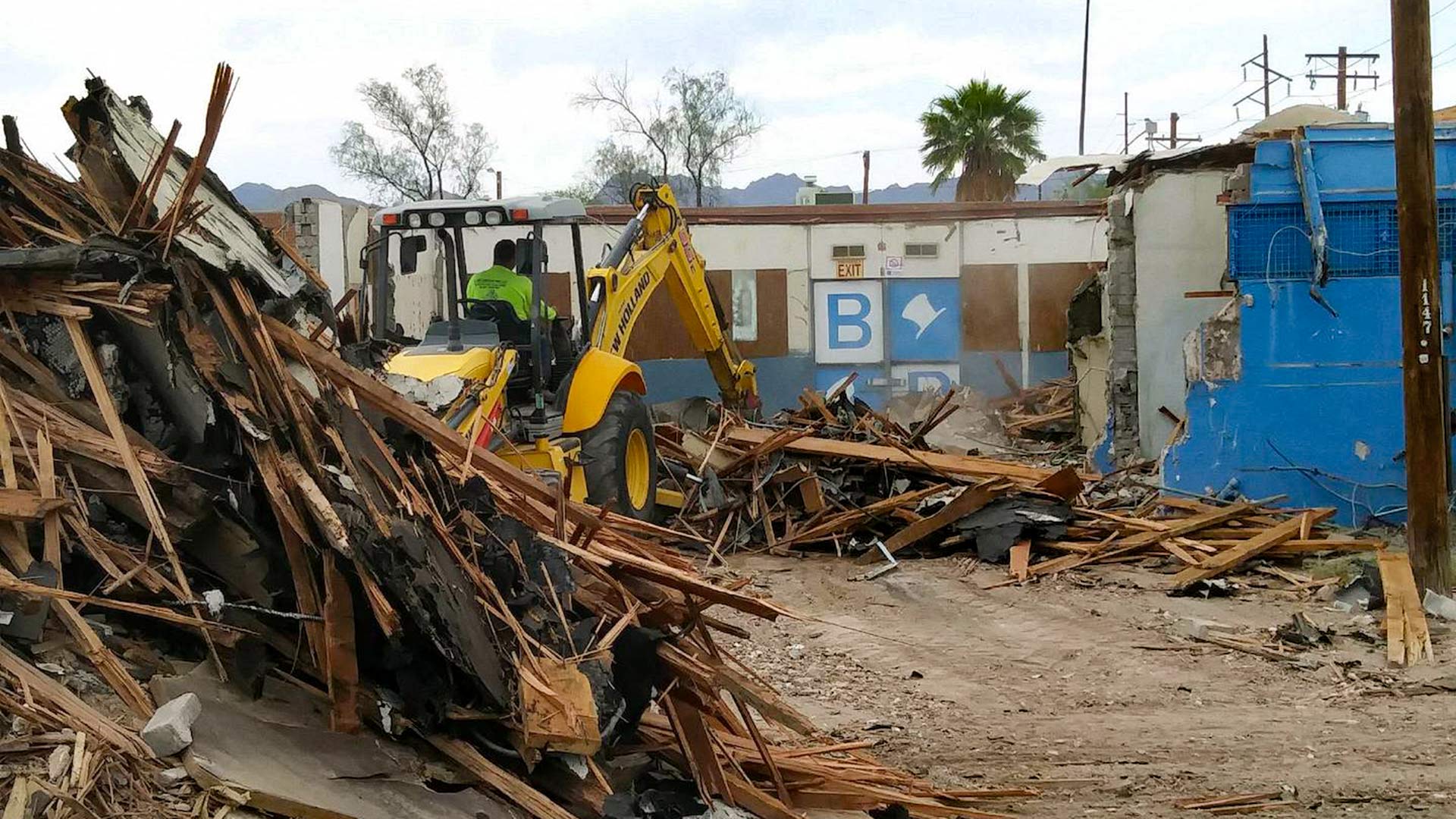 Workers tear down the Beau Brummel Social Club at North Main Avenue and Speedway Boulevard, June 13, 2018.
Galen McCaw, AZPM
Tucson is losing a piece of its past. Workers are tearing down the Beau Brummel Social Club on Main Avenue north of Speedway.
The 77-year-old building stood as a reminder of Tucson's treatment of minorities.
The club and an adjoining motel drew black entertainers and professional athletes when they were denied entry to downtown Tucson establishments in the 1940's and 1950's. Historian Ken Scoville says it's important for people to remember the blemishes on Tucson's past.
"I think a lot of people think, well, 'Tucson was different.' No, Tucson, unfortunately, like everyplace in the U.S., had a legacy of that kind of attitude," he said. "We need historic places to connect with events. Now that it's going to be just a vacant piece of land, you just don't have that same connection."
The motel was demolished in 2006, but the club remained open and active up until November of last year. In 1974, director Martin Scorsese used the building as a location for the Oscar-winning film "Alice Doesn't Live Here Anymore."