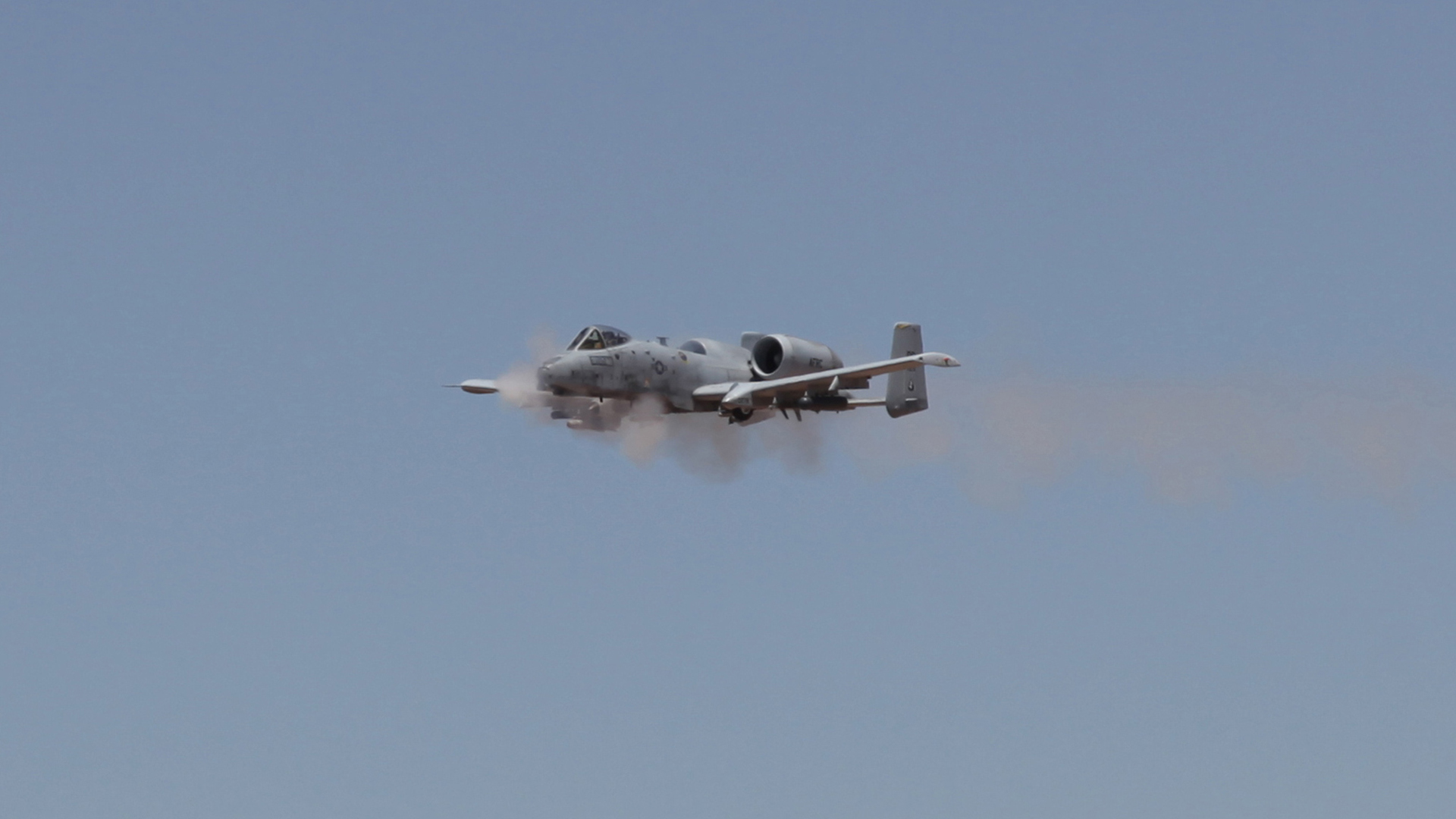 An A-10 from Davis-Monthan Air Force Base fires its gun at the Goldwater Range during the Hawgsmoke competiton. June 2016
Christopher Conover, AZPM
An additional $65 million was added to the Defense Department appropriations bill in the U.S. House of Representatives to cover the cost of wing repairs on the Air Force's A-10 aircraft.
The money is in addition to funds allocated by another bill that an Arizona Congresswoman said did not include enough funding.
"If we only appropriate the base request currently included in the bill we will only secure enough funding to re-wing somewhere between 12 and 16 aircraft. At that rate, it will just take too long," said Rep. Martha McSally, R-Tucson, the sponsor of the amendment.
More than 100 of the 281 A-10s in the Air Force fleet need the wing repairs.
The A-10 is the primary plane flown at Tucson's Davis-Monthan Air Force Base.