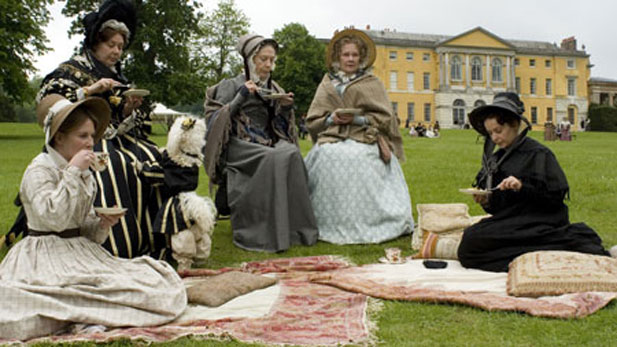 A sleepy 1840s English village comes to life with gossip, parties, romances, sudden death, bankruptcy and the drama of an encroaching railway on the three-part "Cranford," based on the beloved Victorian-era writings of Elizabeth Gaskell. Gaskell combines the romantic flair of Jane Austen with the class-consciousness of Charles Dickens.
"Cranford" follows a year in the life of an early-Victorian backwater, from June 1842 to May 1843. Although the locals are only dimly aware of it at first, a new era is dawning in England, heralded by the railway that is blasting its way through hillsides in its relentless approach to Cranford.
In episode three, Matty suffers great disappointment and, in a nostalgic mood one evening, decides to confide in Mary about Mr. Holbrook. The mention of India prompts Mary to write to Major Gordon to tell him that Jessie regrets her decision not to marry him. Also, Dr. Harrison visits the Rectory and formally asks the Reverend Hutton for permission to court Sophy. Meanwhile, Miss Pole invites the ladies of the town to a secret meeting to discuss Matty's crisis. United in their love for Matty, they decide to help her financially.
The all-star cast includes Judi Dench (Casino Royale ), Eileen Atkins (Cold Mountain ), Michael Gambon (Harry Potter ), Francesca Annis ("Jane Eyre"), Imelda Staunton (Vera Drake ) and enough other top actors to populate a picturesque hamlet.
Find out more and soon watch episodes online at pbs.org