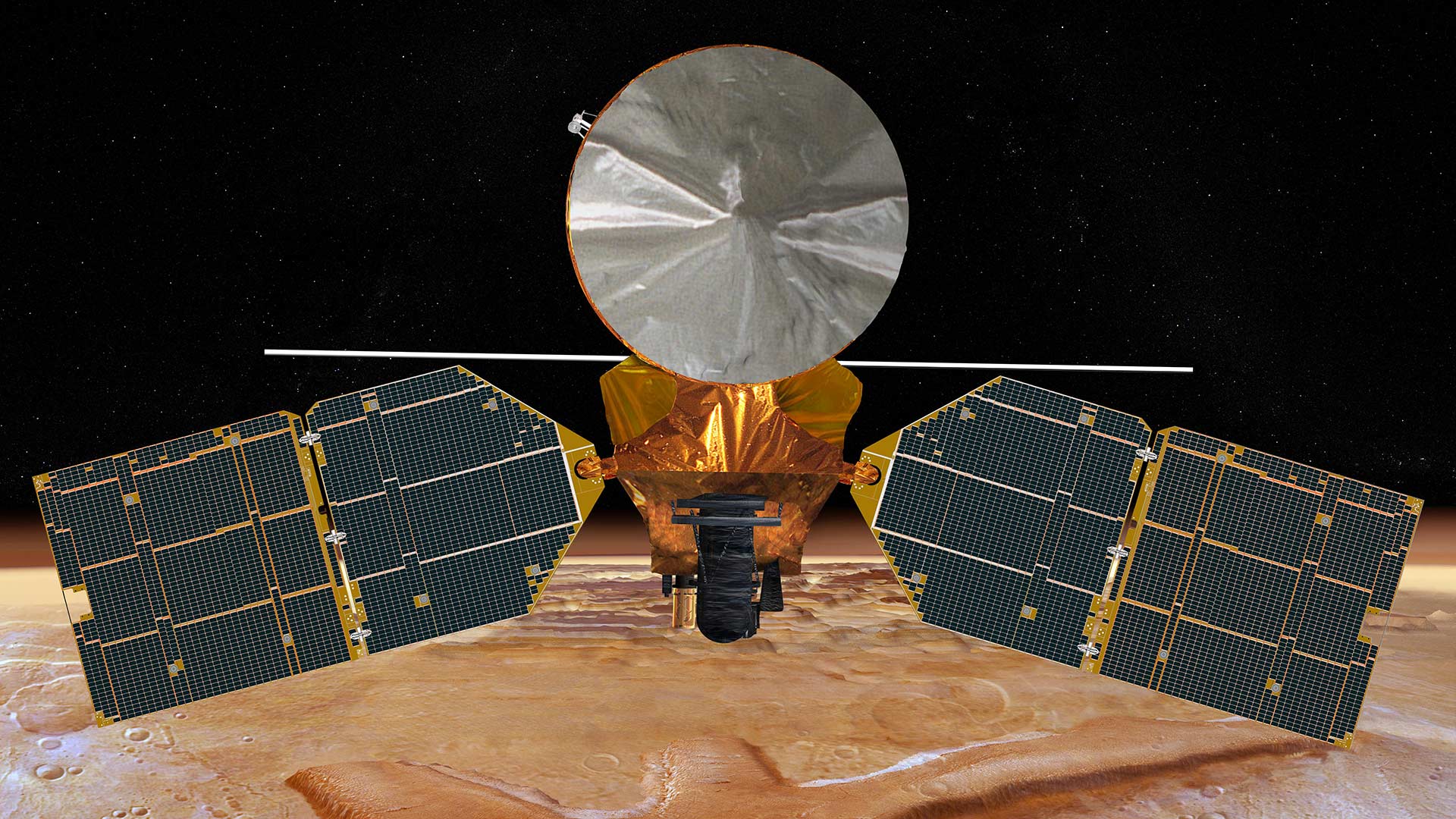 The UA HiRISE camera is aboard the Mars Reconnaissance Orbiter, which has been flying above Mars since March 2006.
AZPM
The University of Arizona HiRISE camera flying above Mars is zeroing in on a raging dust storm on the red planet.

UA scientists say the storm is sweeping across most of Mars, and giving the HiRISE (High Resolution Imaging Science Experiment) camera aboard the Mars Reconnaissance Orbiter a chance to focus on the storm's impact on different parts of the Martian surface. Planetary scientist Matt Chojnacki agrees the spacecraft carries the advantage of seeing weather on Mars as it happens.
"To have that orbital asset in place is absolutely critical if you are going to have an extended planetary campaign," he said.
The NASA Mars rover Opportunity is still sending information back from the ground, notes Chojnacki. But he adds the rover runs on solar power, and Opportunity is in an extended sleep period during the dust storm.

"We are able to get some measurements, using HiRISE, of the amount of light getting to the surface, and get a better feeling of when Opportunity may wake up," said Chojnacki.
The dust storm began to develop near Opportunity in June and spread across the planet within days. Scientists expect it to dissipate within a few weeks to a few months.
Because of the dust storm, many HiWish requests that were acquired may be obscured. ☹️

Fortunately, those requests are being automatically added back into the pool of active targets to be taken at a future date. But we can't predict when they will be
rescheduled.#PSA pic.twitter.com/cBs77HeUB2

— HiRISE (NASA) (@HiRISE) August 8, 2018