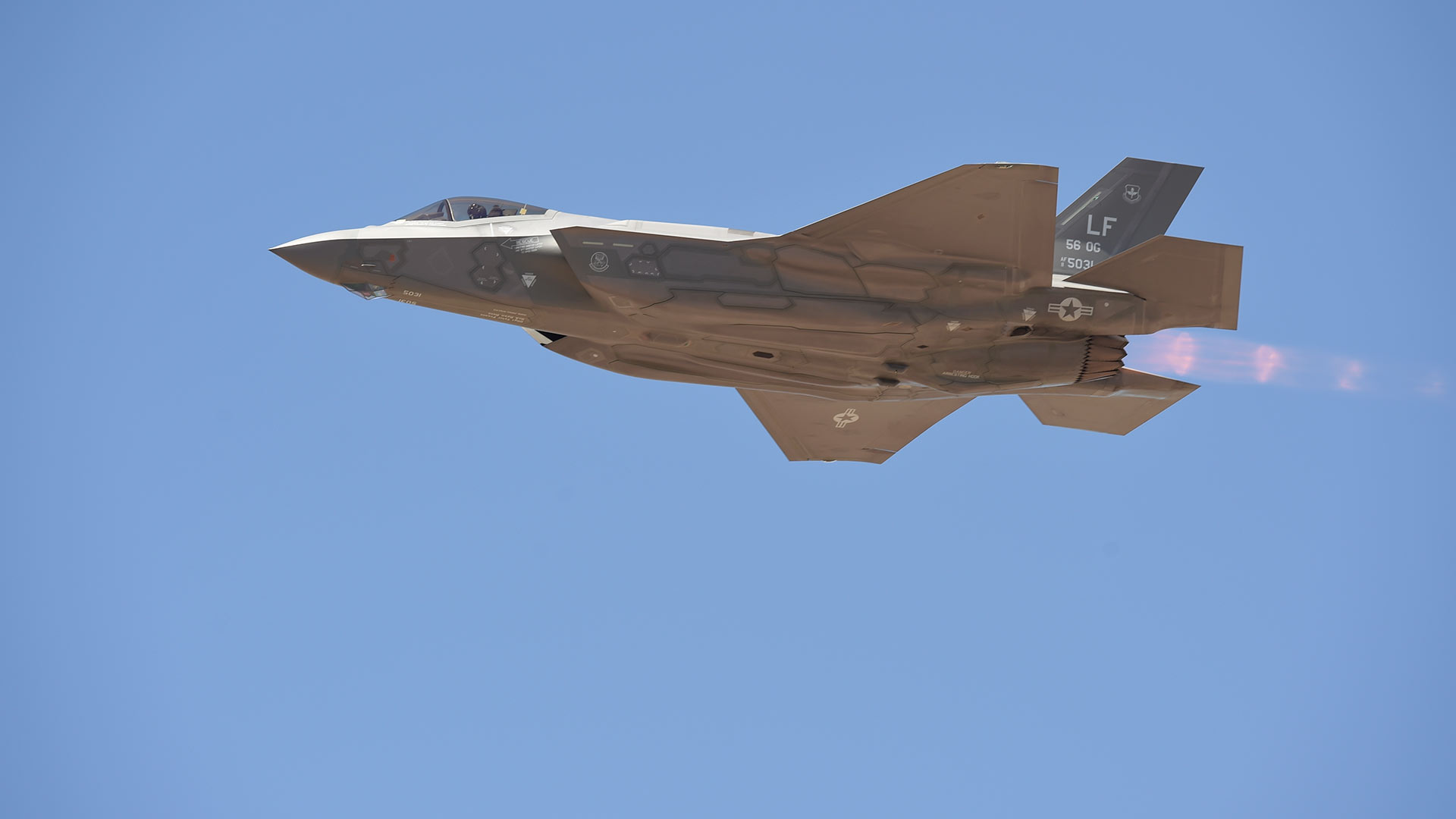 An F-35A Lightning II lands at Luke Air Force Base near Phoenix, Arizona, April 2016.
Staci Miller, U.S. Air Force
The U.S. Air Force is still looking into Davis-Monthan as one of the bases where it might deploy the F-35 fighter. While the Air Force's preference is to station the jets in Fort Worth, Texas, the Tucson base is one of three backup sites.
The Pentagon has added a new 10-day comment period for its proposal because of a typo in the original notice. An incorrect mail address was listed, so the comment period was reopened until Aug. 27.
Learn more about the controversy surrounding the proposal here. The Air Force proposal is here.