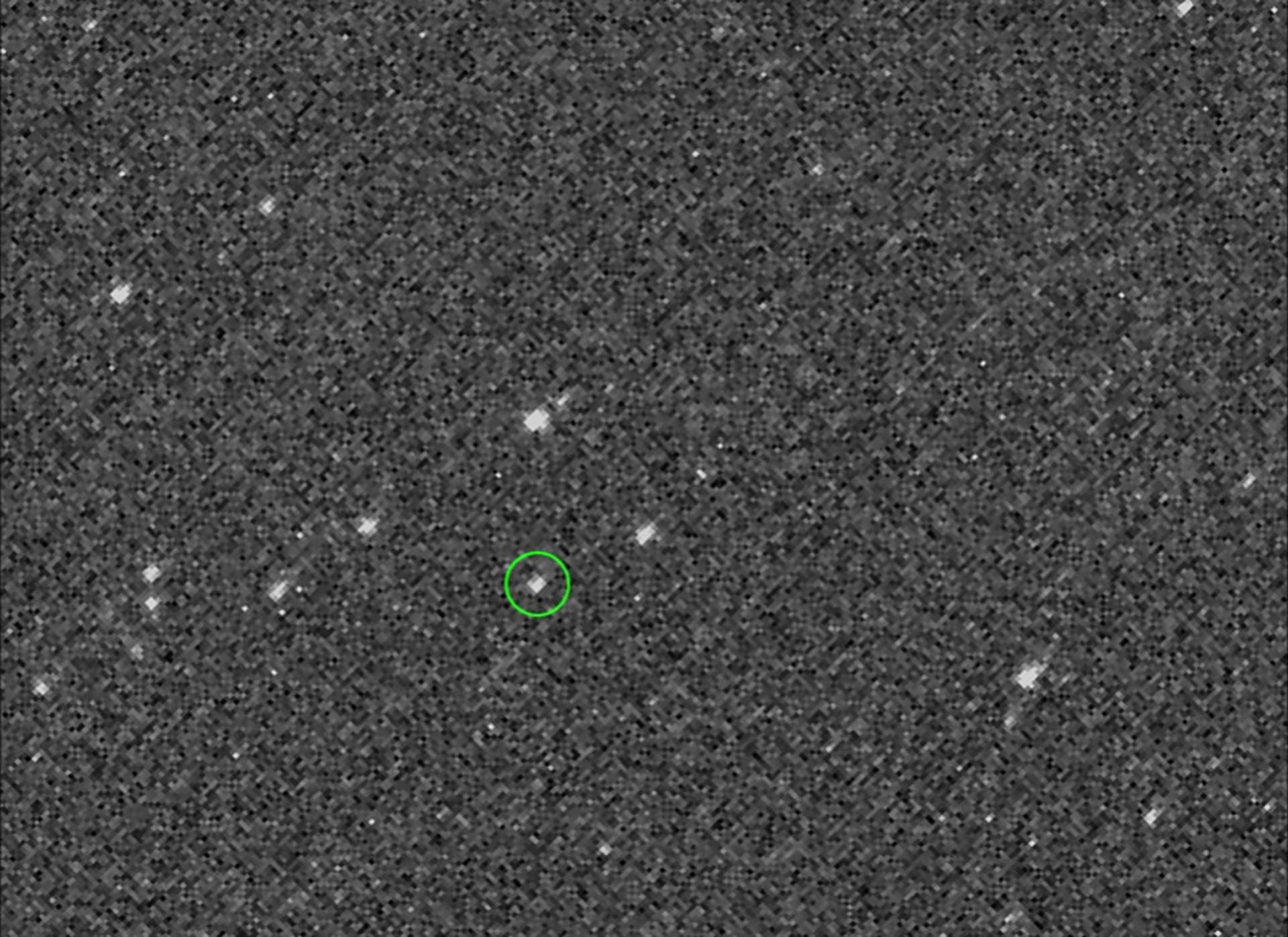 An Aug. 17 image of asteroid Bennu captured by OSIRIS-REx at a distance of 1.4 million miles. Eventually, the mission will make contact with surface of the asteroid to collect a sample.
NASA, Goddard, University of Arizona
University of Arizona scientists are getting their first look at the asteroid Bennu from the OSIRIS-REx spacecraft.
The images were taken last week by the UA camera package on board the spacecraft on its way to a soil-sampling rendezvous with Bennu in July 2020.
OSIRIS-REx was launched in September 2016. It will make its arrival at Bennu in December of this year. Anjani Polit, Mission Implementation Systems Engineer for Osiris Rex, said getting the pictures and other data from deep space is a long and complicated process.
"Right now, it takes about just under six minutes to get from the spacecraft to the deep space network here on Earth," she said. "Then it takes a number of minutes to get sent to the various places around Earth before we receive it here."
OSIRI-REx took the pictures from a distance of 2 million kilometers from Bennu. The asteroid appears as just a point of light in the image frame. The spacecraft will edge closer to Bennu as it photographs potential sampling sites and makes other observations of the asteroid.