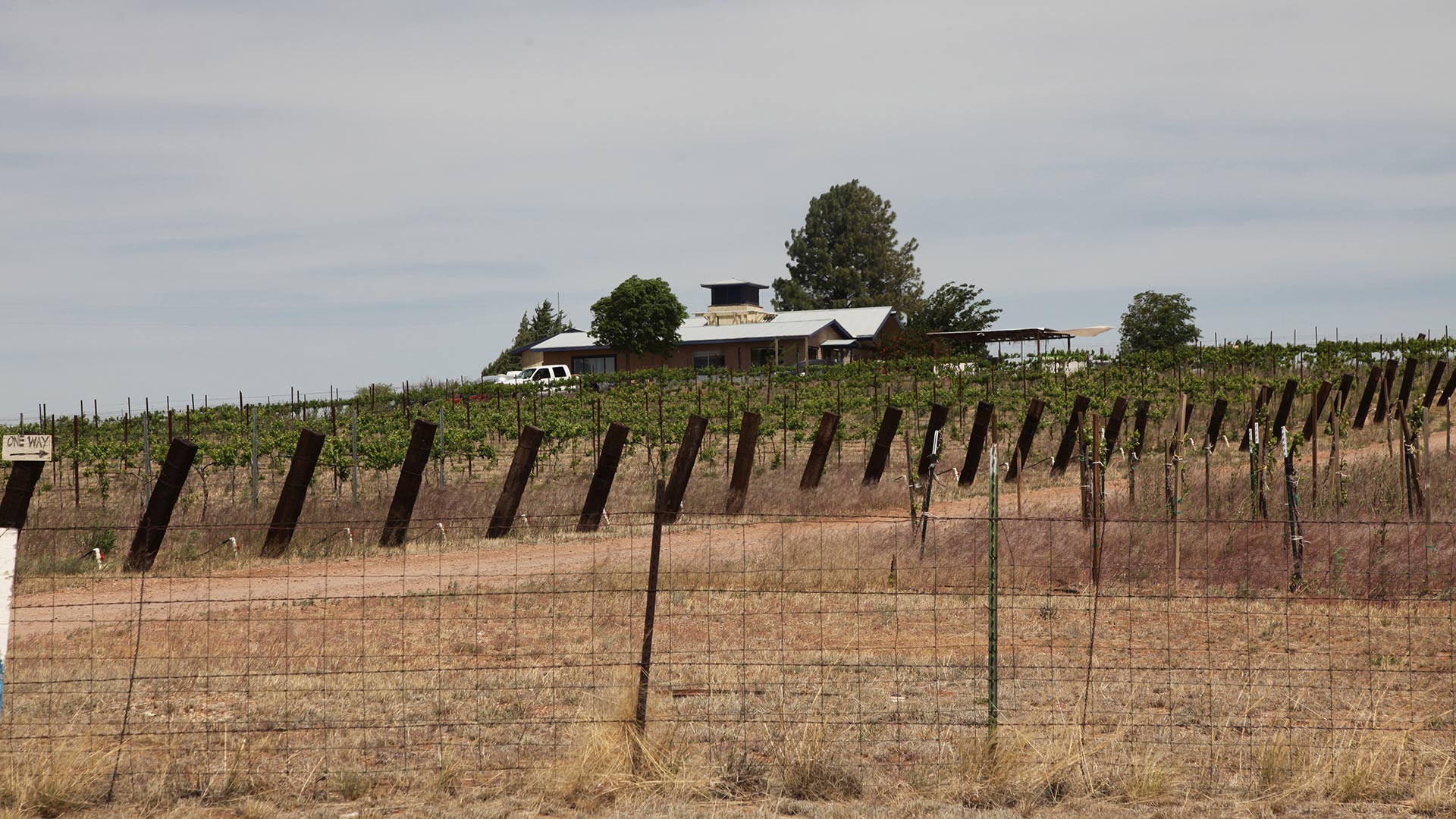 Arizona Hops and Vines sits along State Route 82 east of Sonoita.
Zac Ziegler
The Cochise County Board of Supervisors last week approved three economic incentive measures aimed at burgeoning industries in the rural area.
Supervisors unanimously accepted $475,000 grant from the Arizona Commerce Authority that will improve infrastructure in Willcox's wine country.
"Specifically Robbs Road. That road feeds into eight or nine vineyards in the area, so it's a vital artery for that industry," said Cochise County spokesperson Amanda Baillie.
The grant will also cover the cost of improving a portion of Arzberger Road, a dirt road that allows access to vineyard tasting rooms in the area.
Supervisors also voted to approve a zoning change that will allow for development of a 135-acre solar farm on the site of Benson's old airfield.
"We have plenty of sunshine. In Cochise County we have over 300 days a year of sun so it does seem like a natural place to do this," said Baillie.
The board then extended an assurance agreement that allows residential development of 433.5 acres east of the Dragoon Mountains near State Route 191 and Birch Road.
The area is currently in use as farmland. Previous plans to develop the area were halted during the Great Recession. The agreement extended approval of the plan into 2025.
Supervisors split on that vote. Supervisors Peggy Judd and Ann English voted in favor of the extension. Supervisor Pat Call voted against, saying he would prefer the matter be reviewed every three years.
MORE:
Arizona
,
Business
,
Cochise County
,
Pima County
,
Economy
,
Government
,
Housing
,
News
,
Real Estate
,
Solar
,
Tourism
,
U.S.