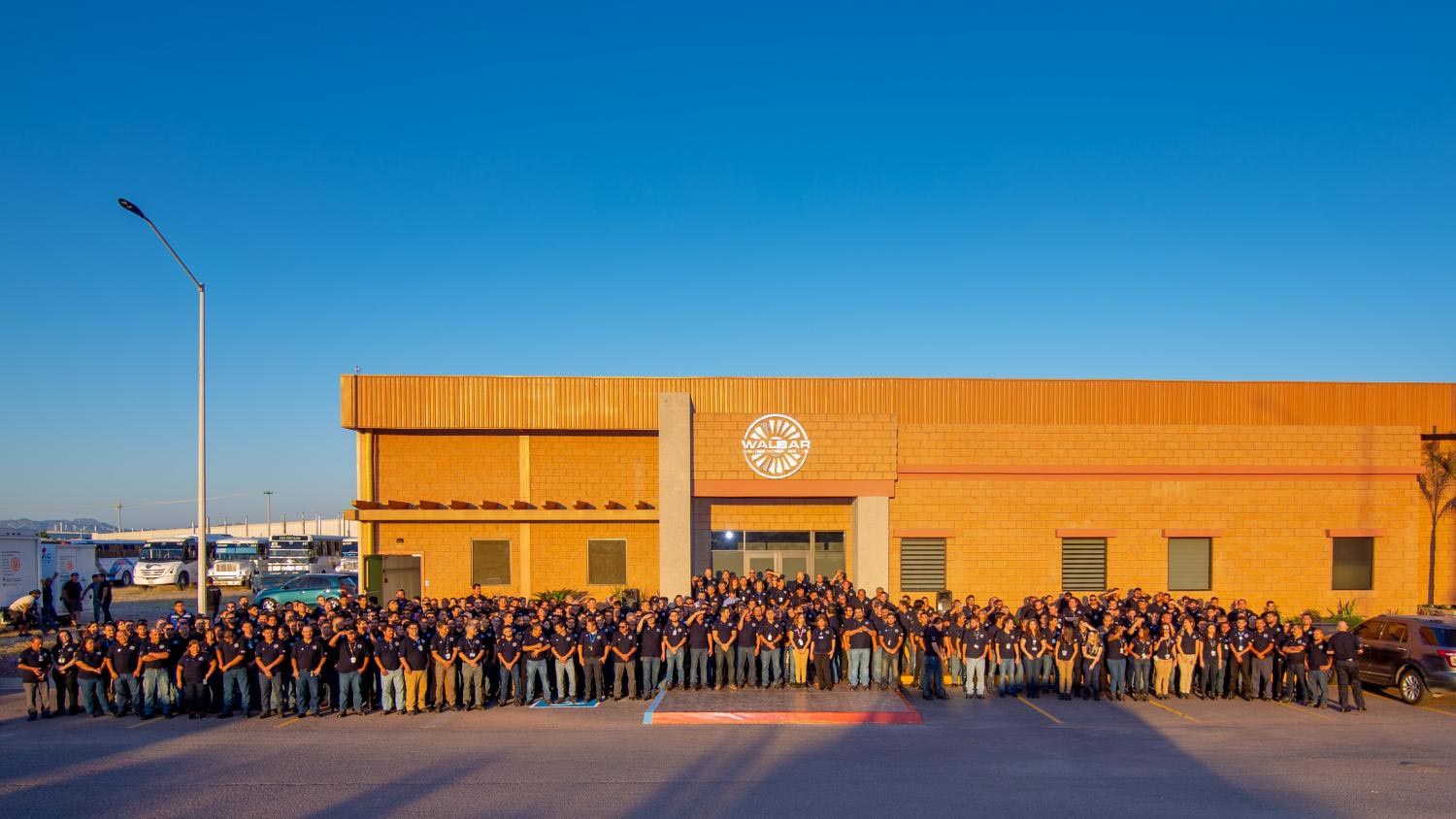 Walbar employees stand in front of the recently completed manufacturing facility in Guaymas, Sonora.

Courtesy Walbar Engine Components
HERMOSILLO, Mex. — Tempe-based Walbar Engine Components recently finished work on a manufacturing facility in the Sonoran port city of Guaymas, near San Carlos.
The turbine-component manufacturer has enjoyed strong year-to-year revenue growth, but that means the original facility was getting cramped.
"We need space to grow. The new space is really just providing us room to grow," said Tim Grein, Walbar president.
Non-aerospace manufacturing will be moved to the new 35,000-square-foot facility. The other 70,000-square-foot building will be dedicated to aerospace work. The expansion represents an investment of roughly $10 million.
The company used to operate two plants in the Phoenix metro area, but moved manufacturing to Guaymas in 2016.
Grein said Walbar is planning an additional plant in Phoenix in coming months because its customers are asking for products that can only be made in the United States.