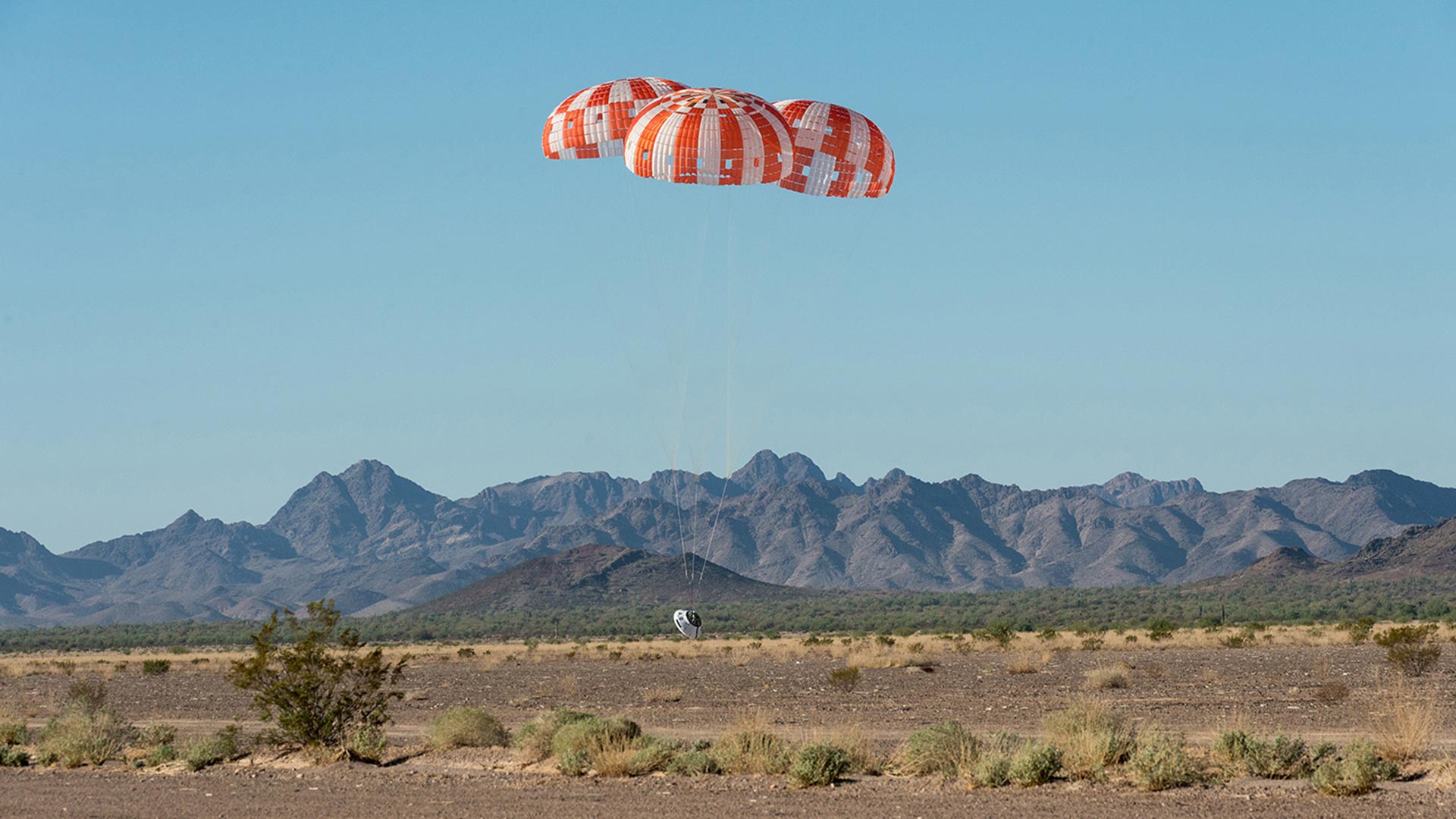 Touching down during a Sept. 12 parachute test for the Orion spacecraft at the Yuma Proving Grounds.
NASA
PHOENIX — The U.S. Army's Yuma Proving Ground last week saw NASA pass a key milestone in its plans for human spaceflight. After a decade of tests, eight of them in Yuma, NASA can now approve the Orion spacecraft's parachute system for flights with astronauts.
Like the Apollo capsules that carried astronauts to the moon, the Orion will rely on chutes to slow its descent before splashdown in the Pacific. But the resemblance stops there: The much larger and heavier Orion uses an intricate system of 11 chutes and 30 miles of Kevlar lines, assembled via a timed sequence of fuses firing, blades cutting and parachutes unfurling into 12,000 square feet of canopy.
Orion's maiden, unpiloted flight is slated for late 2019 or early 2020, with a piloted mission to follow within three years, although high costs and political wrangling still plague the program.