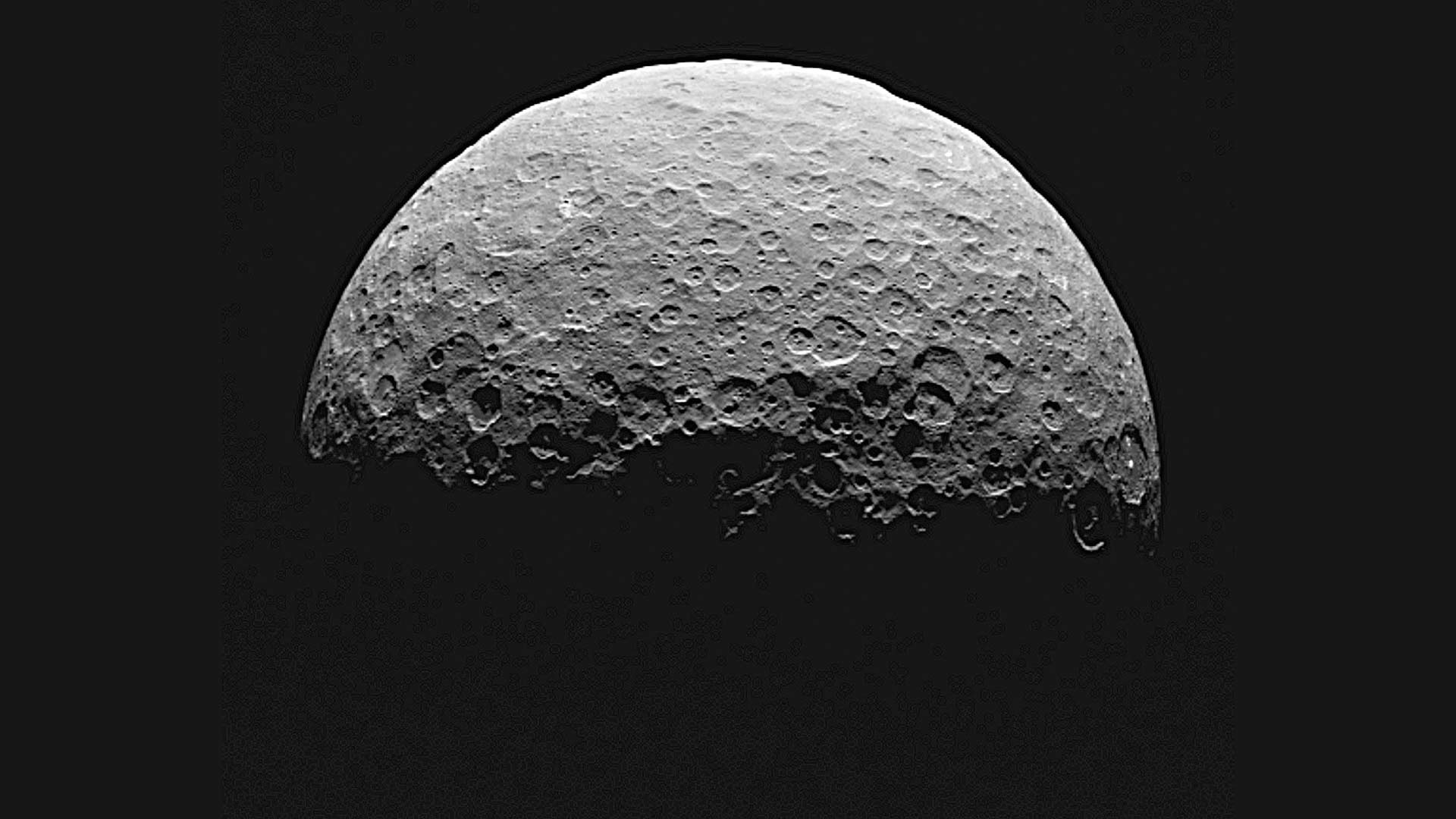 Scientists think material from ice volcanoes once flowed across some of Ceres' now-cratered surface. Image from NASA's Dawn spacecraft.
NASA/JPL-Caltech/UCLA/MPS/DLR/IDA
University of Arizona space scientists are giving an often-overlooked object in our solar system its moment in the spotlight.
UA Planetary researcher Michael Sori co-authored a study on the dwarf planet Ceres. It circles the sun in the asteroid belt, just beyond the orbit of Mars. But Ceres has been overlooked until recently.
"The reason it hasn't been studied in the past is because we've only first arrived at Ceres with a spacecraft in 2015," said Sori.
NASA's Dawn spacecraft photographed Ceres in March of 2015. It was overshadowed by the New Horizons mission that took the first close-up pictures of Pluto a few months later.
Sori says Ceres shows evidence of cryovolcanic activity on its surface in the form of long-dormant ice volcanoes, making dwarf planets unexpectedly interesting subjects.
"I also think that they contain some processes that we see on the bigger planets with icy moons, so we can learn a lot about processes that go on throughout the solar system sometimes by studying these dwarf planets," he said.
Hints of cryovolcanism have also been seen from close-up pictures of Europa and Enceladus, moons orbiting Jupiter and Saturn respectively.

Sori and his colleagues think icy eruptions moved a smooth, magma-like mixture of rocks and ice across the surface of Ceres millions of years ago. The scientists' research was published in Nature Astronomy.