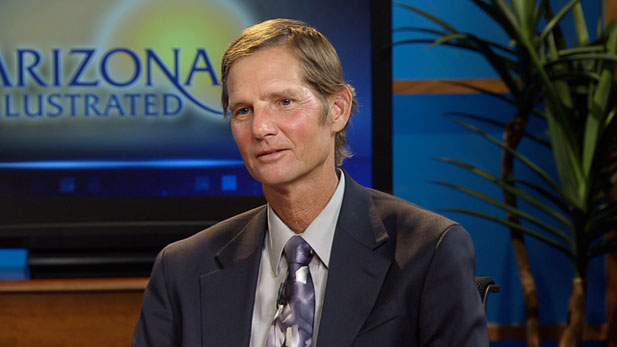 Steve Kozachik, Tucson City Council for Ward 6, describes the signs of fracture he sees in the Republican delegation of Southern Arizona. (PHOTO: AZPM)
In recent op–eds--and to the ire of some conservatives--Republican Tucson councilman Steve Kozachik has indicated that the Southern Arizona delegation of the Republican party shows signs of fracture. In response, he has launched an initiative that challenges state lawmakers to consider the wishes of its citizens when making decisions.

He joins Arizona Illustrated to explain the problems he sees in his own party. Kozachik cites many pieces of legislation that would adversely affect Tucson and Southern Arizona. He also talks about the city council's recent response to FBI probes into the dealings of the Rio Nuevo downtown development program.
Kimberly Craft talks with Steve Kozachik Tucson City Council for Ward 6 about signs of fracture in the Republican delegation of Southern Arizona. (VIDEO: AZPM)