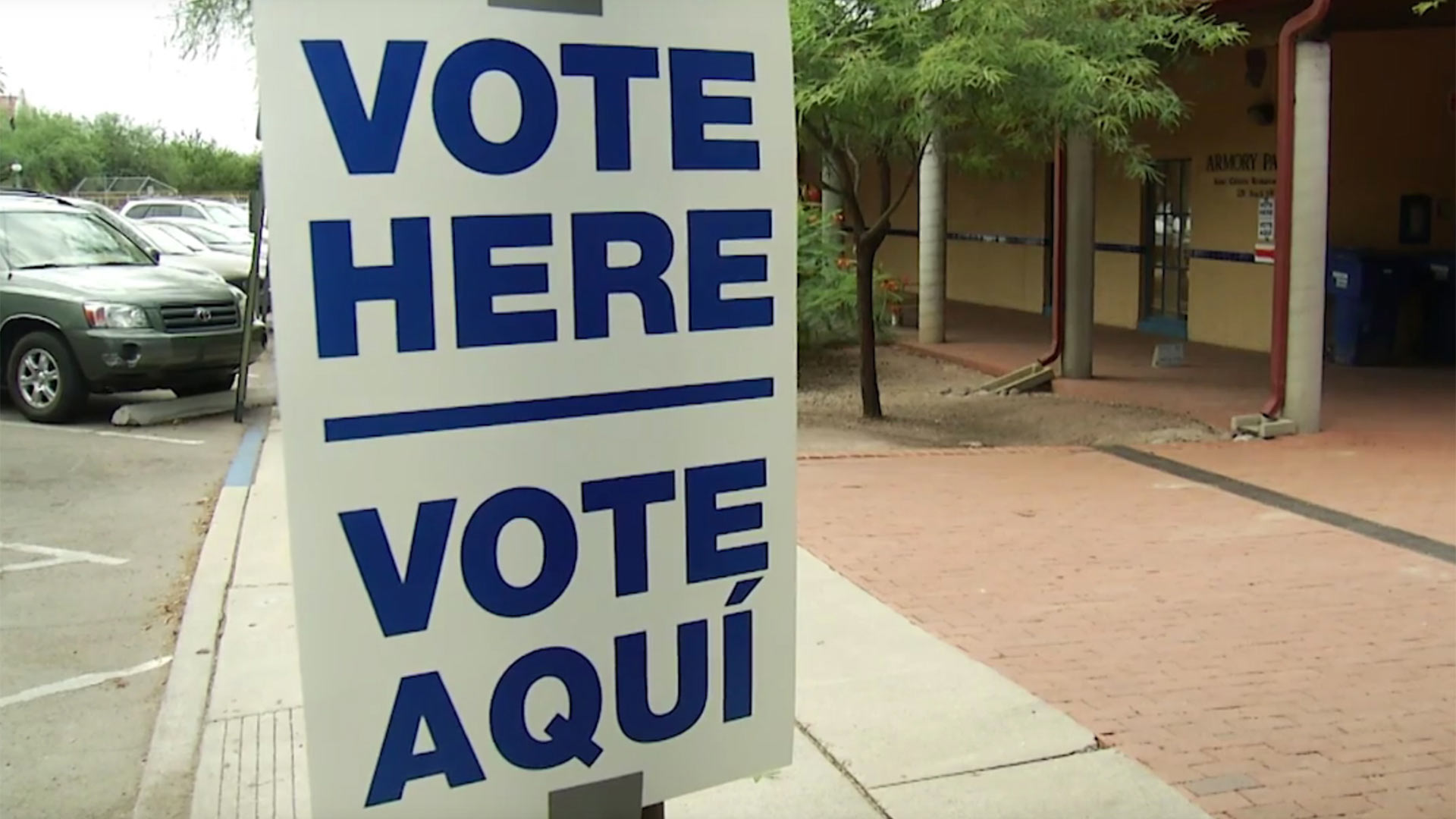 A vote here sign in Armory Park.
AZPM
The rolls for the November election close Tuesday evening, that means if you are not registered to vote by then you cannot cast a ballot in the general election.
The last few days before the deadline are always busy, but this year has been exceptionally busy.
"We are even busier than before," said F. Ann Rodriguez, Pima County Recorder. "From the cutoff of the primary election voter registration to last Monday when we uploaded our files, there were 25,000 new voters registered in Pima County."
The numbers are still climbing. Rodriguez said since that time hundreds of more forms have been turned in to her office.
If you need to register to vote you can go to servicearizona.com. You can also register in person before the end of the day at the Pima County Registrar's Office