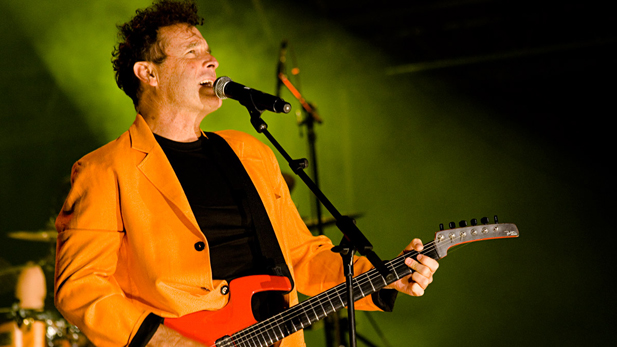 South African music legend Johnny Clegg doing what he loves best

paul@capetowndailyphoto.com
Since helping to establish the genre of "world music" starting with the first Juluka album in 1979, Johnny Clegg has stayed a very busy man. His band's current tour of the United States, the first in almost seven years, finds him performing what he calls "a smorgasbord" of tunes from throughout his career, in addition to the demanding Zulu dance for which he is famous.
Johnny Clegg started learning Zulu dance at age 15
Often known as Le Zulu Blanc ("The White Zulu") for his heartfelt dedication to African culture, Johnny can also claim anthropologist, academic, activist and French knight on his list of accomplishments. He says that when he told his fellow professors at the University of the Witwatersrand in Johannesburg that he wanted to try committing to his music full-time, they wished him well and said he would never return to academia. Thirty years later, that prediction remains accurate.
Listen to the interview:
In order to clarify what the word "Zulu" actually means, I asked Johnny to provide a definition, which he did in admirable style...
Bonus audio not included in the interview:
You can see Johnny Clegg and his band perform the song Asimbonanga, joined by surprise guest Nelson Mandela, in this video recorded in 1999: