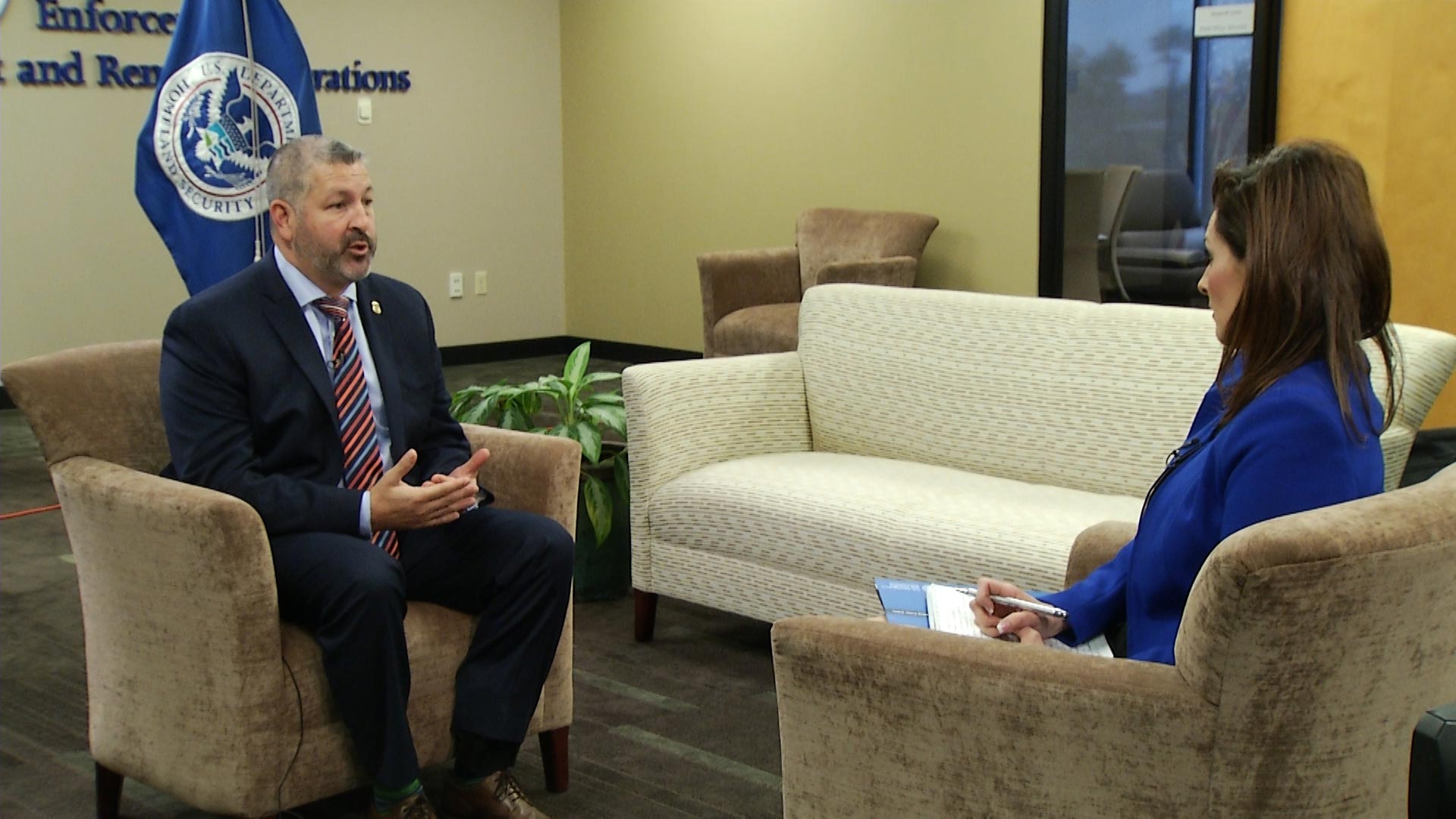 U.S. Immigration and Customs Enforcement Field Office Director Henry Lucero sits for an interview with Lorraine Rivera at ICE headquarters in Phoenix on Monday, Nov. 5, 2018.
AZPM Staff
U.S. Customs and Border Protection officials say there has been an uptick in human smugglers trying infiltrate families in an attempt to gain asylum.
Immigration officials are fighting an uphill battle against human smugglers who tell immigrants that they will get asylum, if they travel with children, said Henry Lucero, head of Immigration and Customs Enforcement in Arizona.
When dangerous smugglers see women with their children traveling alone, he said, they force the women to pair up with a male and to claim they are all part of the same family.
"The message is, if you are arriving with a child, it is very unlikely that you will be detained by ICE.  It is very likely that you will be released," he said, and smugglers are taking advantage of that theory.
Lucero said immigration officials at the border are now trained to spot the scam.  
If the women with children are found to be going along, they could be separated, and the next step is almost surely deportation for all of them, he said.
Watch Lucero's interview with Arizona 360.