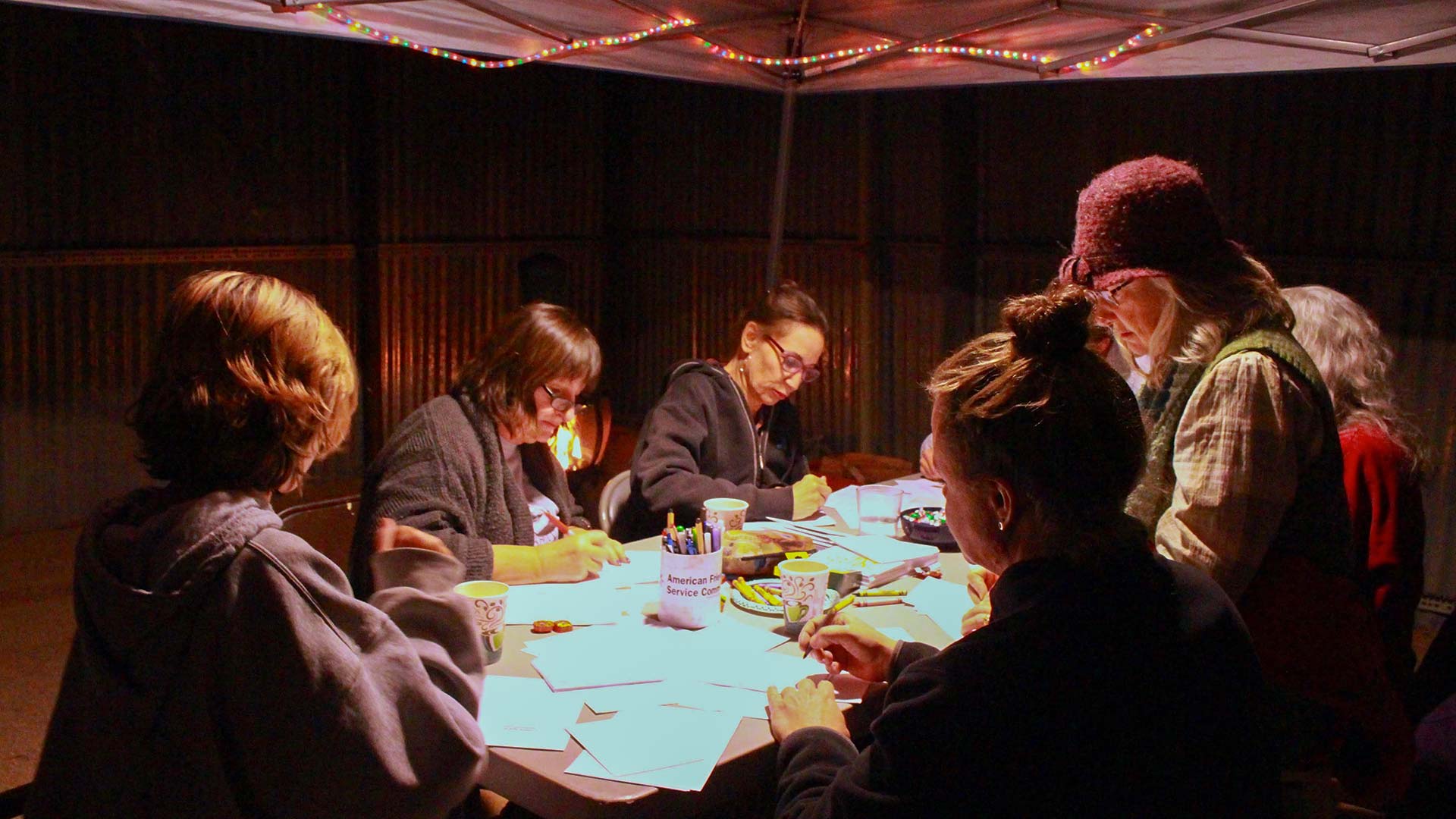 Participants write to incarcerated people at the American Friends Service Committee-Arizona Holiday Cards for Prisoners 2017 event.
Courtesy AFSC-AZ
An advocacy group in Tucson is trying to change sentencing laws while sending season's greetings to prisoners.
The American Friends Service Committee Arizona will be hosting its fifth annual Holiday Cards for Prisoners Party. The nonprofit works to reform criminal punishment in Arizona. The event will be held this Sunday at La Cocina Restaurant and Cantina from 4 p.m. to 7 p.m.
Grace Gamez is the coordinator for the Reframing Justice Program at AFSC-AZ. She says the event serves as a bridge between those who are incarcerated and the outside world.
"It is an example of intentional community making to let folks inside know that they are still part of community and we are also part of their community."
During the event, party-goers will get the opportunity to write messages of support and good cheer to hundreds of people who are serving time.
AFSC-AZ communications director Joe Watson says the cards can help prisoners remember that there is life after prison.
"As somebody who's formerly incarcerated myself, anytime that you have communication from the outside, and especially during the holidays, it gives you hope which is something that is sorely lacking in Arizona's prisons."
Attendees can also get help in drafting letters to state lawmakers, advocating for changes in sentencing laws. Currently, prisoners must serve 85 percent of their sentence, regardless of the crime for which they were convicted. AFSC-AZ is trying to change that.
"We are attempting to reduce that 85 percent requirement through legislation to 50 percent for people who are serving sentences for nonviolent offenses, and to [between] 85 to 68 percent for folks who are convicted of offenses that are classified as violent," Watson says.
Arizona currently has the fourth highest incarceration rate in the country.