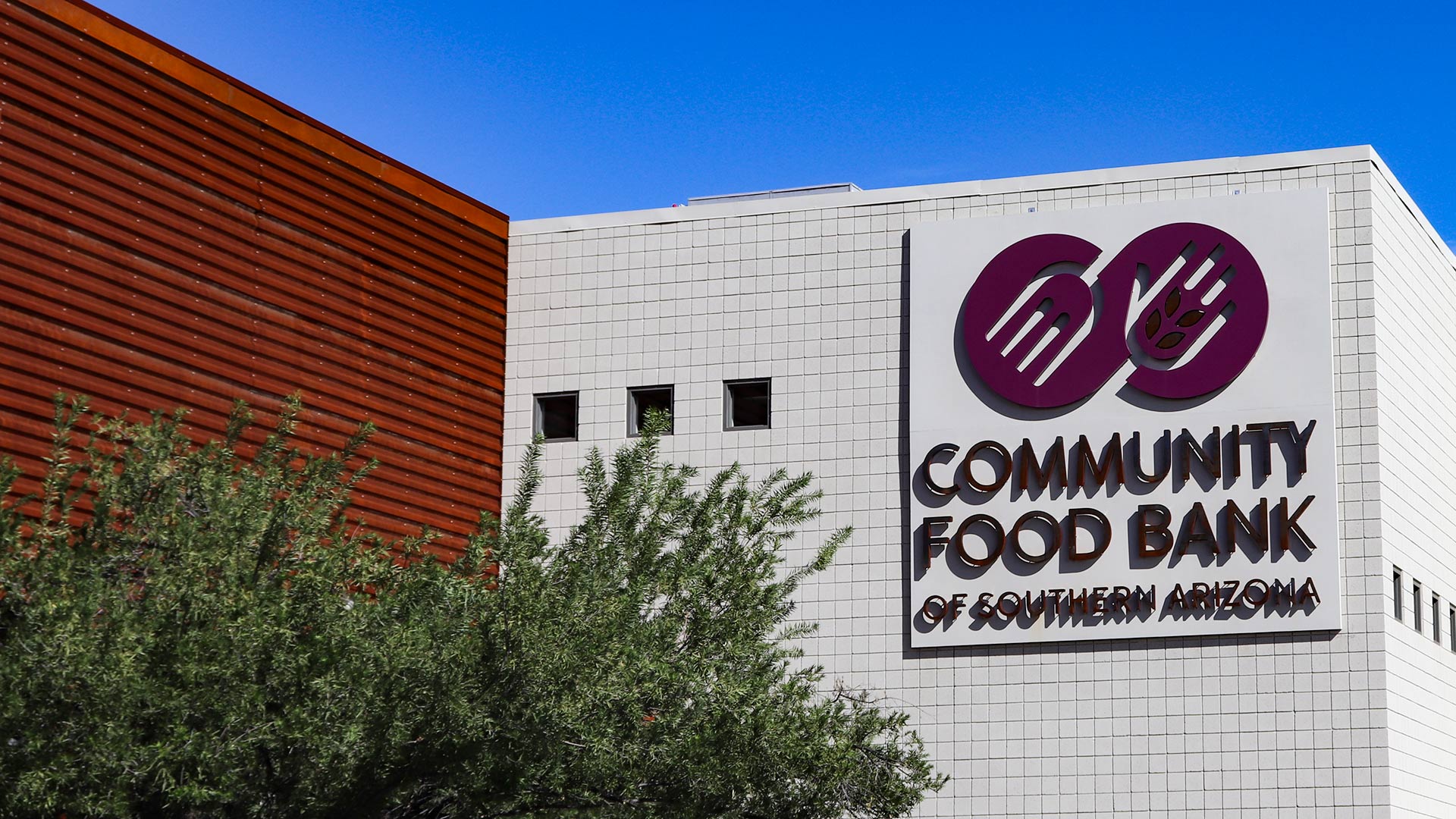 The Community Food Bank of Southern Arizona.
Courtesy Community Food Bank
About 300 federal corrections workers in Tucson, who haven't been paid for over a month, got emergency food boxes from the Community Food Bank Tuesday, and more food distributions are scheduled for later this week.

Food Bank spokeswoman Norma Cable says that's in addition to all the other food needs the organization helps to meet. So far, she says, it doesn't pose a problem for the organization.
"Our supply that is coming in is not disrupted by the shutdown through February, so we are okay on that end. And on the other hand, yes, this increased demand does have an impact. Certainly it is a basic question of supply and demand. We did not foresee this kind of demand coming. I'm not sure anyone did," Cable said.
The Community Food Bank plans more food giveaways later this week for employees at federal prisons in Tucson and Safford, and also for FAA and TSA staff. Times and locations for those distributions haven't been set yet.