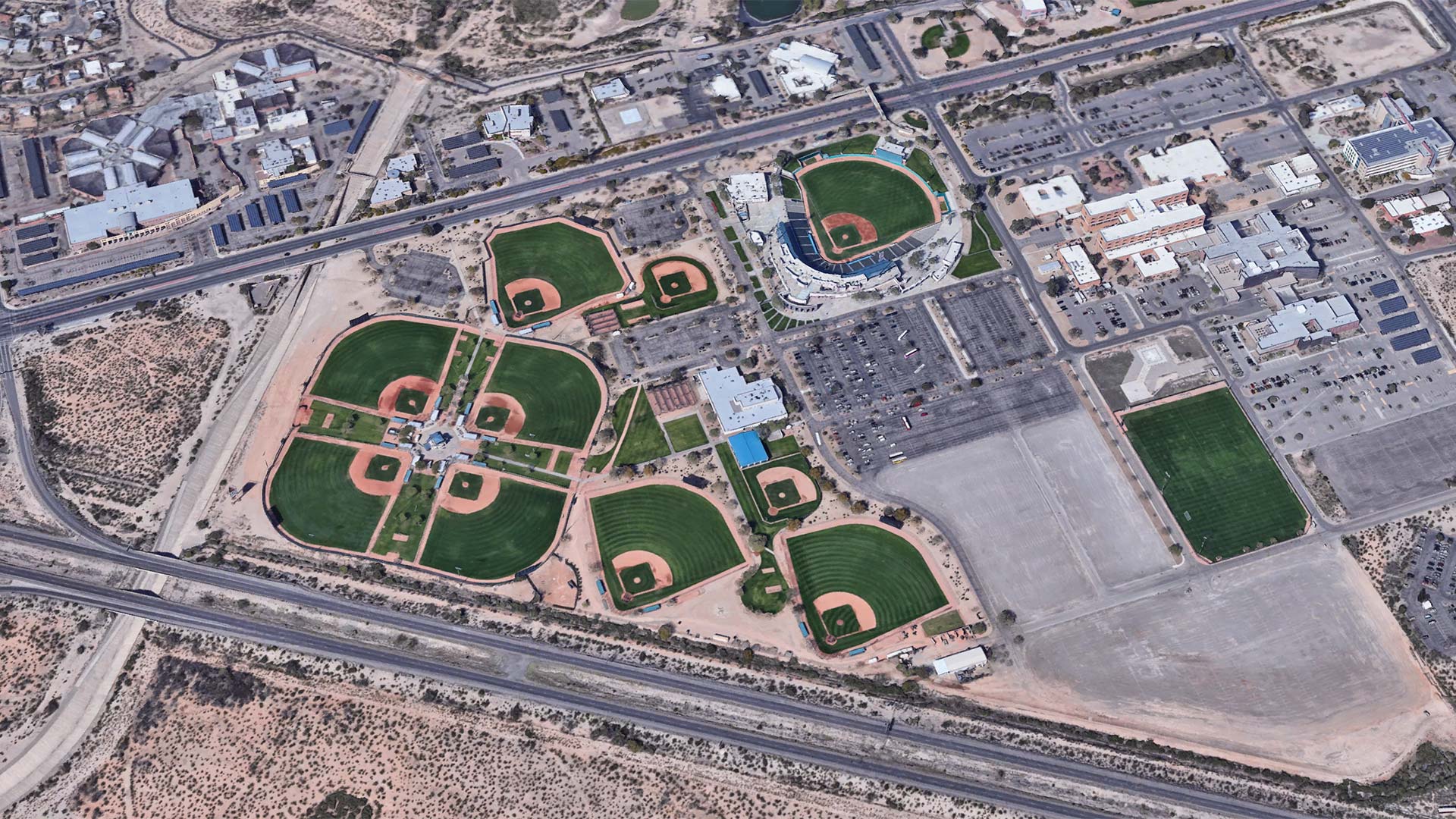 A Google Earth image of the Kino Sports Complex.
Pima County is moving forward with commercial development at the Kino Sports Complex.
The county is seeking "statements of interest" from developers for plans to build hotels, restaurants, and sports-related shops on 20 acres next to the new complex. Andrew Squire with the Tucson City Manager's office says in addition to creating jobs and economic growth, the development will make the space cleaner and safer.
"I think it's going to lead to an opportunity for an improvement to an area which for a long time has been used for illegal dumping," he says. "There's been criminal activity on the site over the years."
Squire says location of the complex just off of I-10 and its close proximity to the Tucson airport make it attractive for drawing regional and national sports tournaments. It also ties in with other large development projects in the area, including the University of Arizona Tech Park and the Tucson Marketplace at the Bridges, creating potential economic synergy.
The Pima County Board of Supervisors will evaluate responses received by the March 22 deadline and decide whether to sell or lease the property.