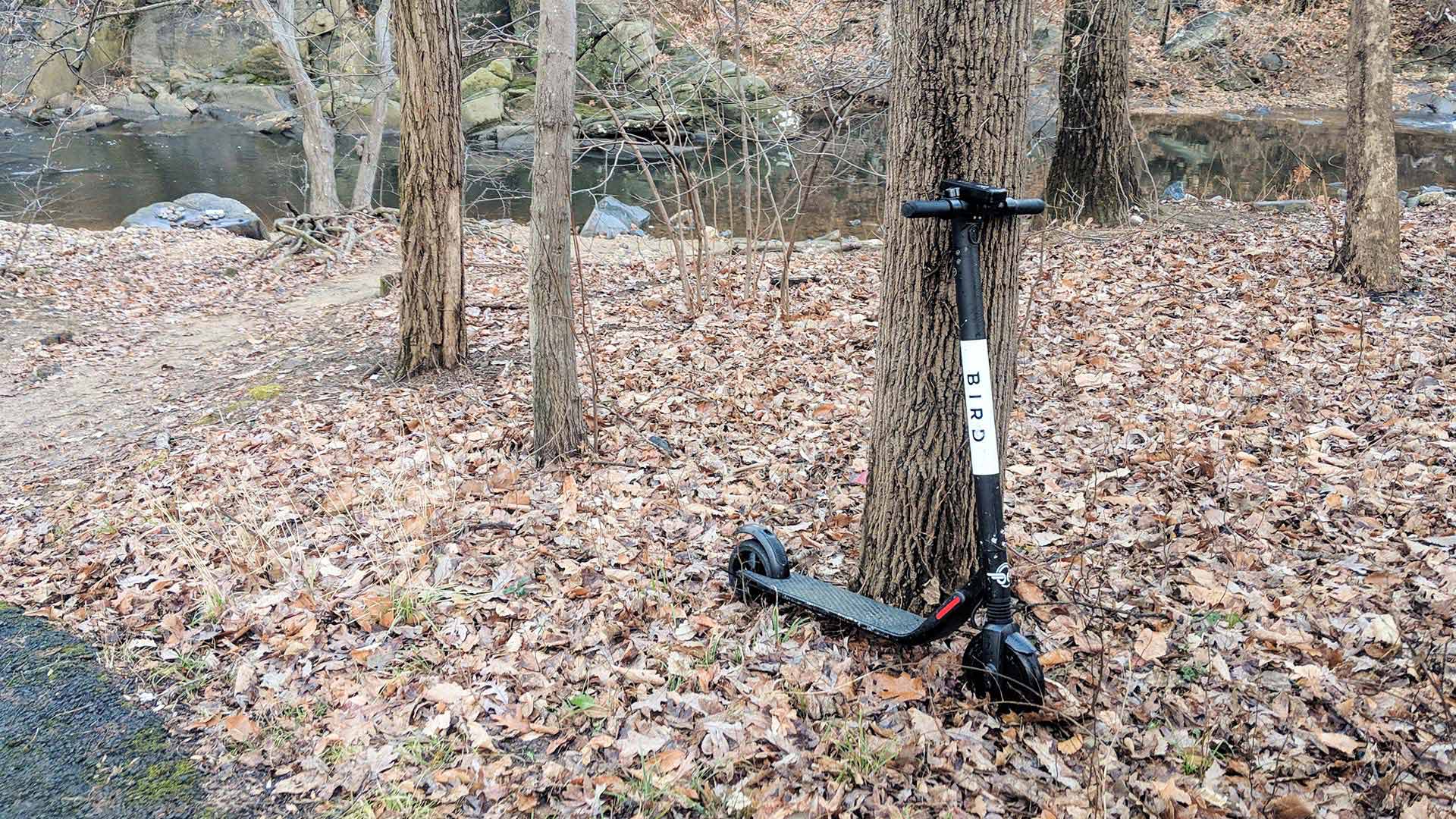 An e-scooter left beside a trail in a park in the Washington, D.C., area.
Nick O'Gara/AZPM
Tucson is one step closer to allowing electric scooters onto its streets.
On Tuesday the Tucson City Council voted 5-2 in favor of a six-month electric scooter pilot program.
A dockless electric scooter is a transportation device that users stand on and direct by the handlebars attached to a post at the front of the wheeled platform.
Scott said she's concerned law enforcement officers will be overwhelmed having to enforce the new regulations on top of their current duties. Stand-up e-scooters can usually reach speeds of 15 mph.
Council members Shirley Scott and Steve Kozachik did not vote for the pilot program.
"It just spirals out of control — with regard to the primary focus for our police officers is for the health and safety of our community, and this just adds another piece to their puzzle," said Scott.
Scott also said she thinks it'll be too easy for minors to illegally use the e-scooters via an adult's account.
The City Council will take a final vote on the pilot program at their next meeting on March 19.
Andy Bemis, one of the city staffers who wrote the e-scooter pilot program, expects the program to launch this summer.