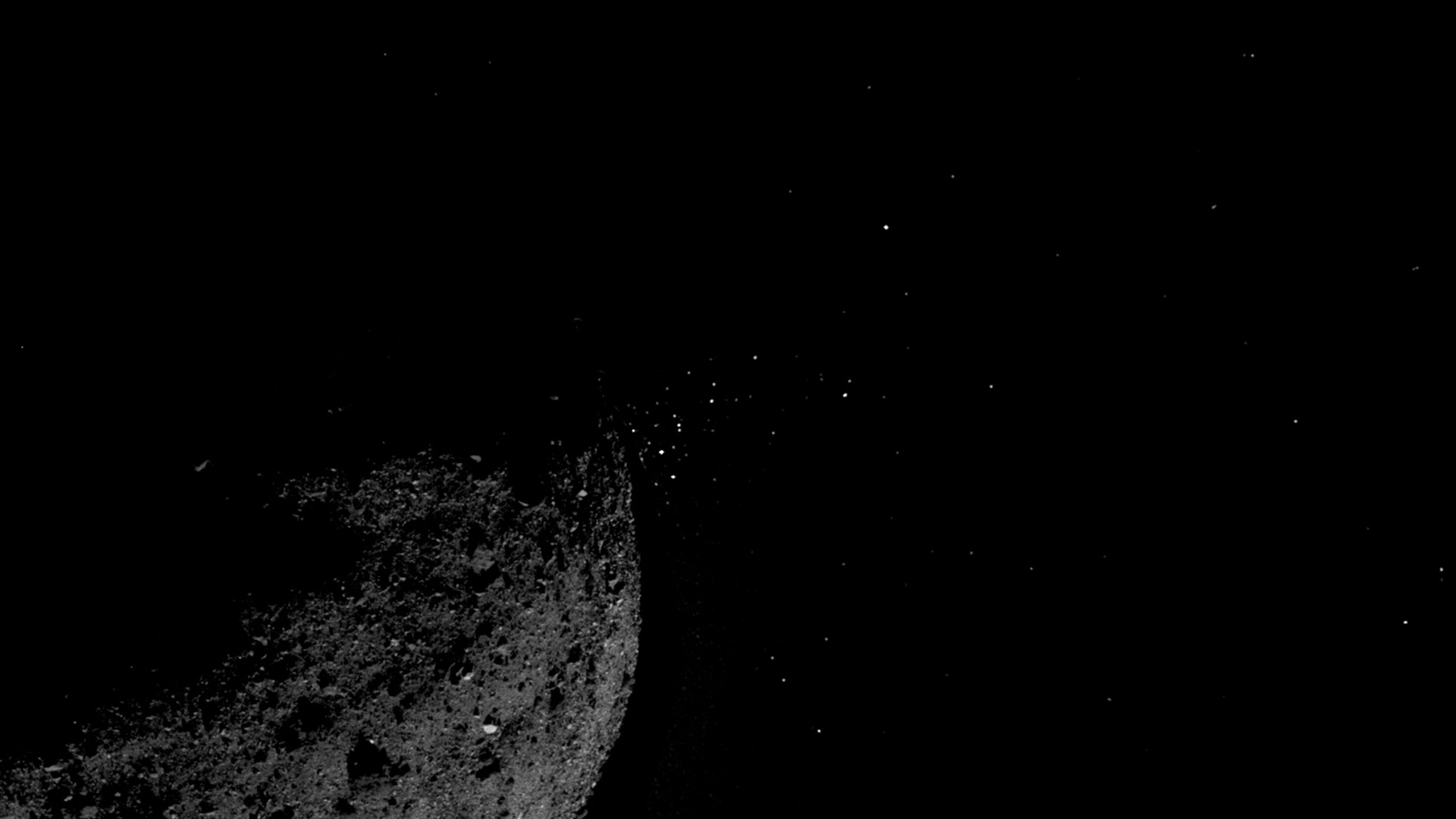 OSIRIS-REx photograph shows material being ejected from the surface of the asteroid Bennu in January 2019.
NASA
Scientists monitoring the University of Arizona-led OSIRIS-REx mission announced some unexpected results from the spacecraft studying the asteroid Bennu.
Mission planners say OSIRIS-REx photographed particles ranging between a centimeter and tens of centimeters in diameter being ejected from the surface of Bennu. That makes the object a rare "active" asteroid that is blasting material from underneath its crust into outer space. Scientists released the pictures during a news conference in Washington Tuesday.
University of Arizona scientist Dante Lauretta is the principal investigator for the OSIRIS-REx mission.
"This is incredibly exciting," he said. "We don't know what is causing this right now. In fact we're still learning how to process the data, analyze the information, and make sense of what's going on at this asteroid."
Lauretta says the objects being ejected from Bennu are being captured by the asteroid's gravity. He notes it's the first time scientists are seeing the process of an object in the solar system creating its own natural satellites. OSIRIS-REx is still due to collect a soil sample from Bennu's surface in summer of 2020 and return it to Earth in 2023.
Looking for the images of asteroid Bennu released today? Find them (and more!) in the mission's spacecraft imagery gallery: https://t.co/4skmUbWrfk #BennuRevealed #LPSC2019 pic.twitter.com/LU5lIcLUcF

— NASA's OSIRIS-REx (@OSIRISREx) March 19, 2019