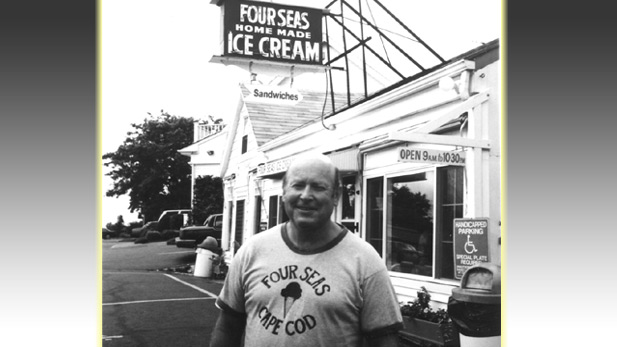 Dick Warren , owner of Four Seas Home Made Ice Cream in Centerville, Mass. (PHOTO: PBS)
AN ICE CREAM SHOW features a lot of ice cream people (from makers and eaters to collectors) and ice cream places (from a giant cone-shaped building in Florida to a place that sells only tea-flavored ice creams in San Francisco). Along the tour of shops up and down the East and West Coasts, a lot of interesting questions pop up: What was Jacqueline Kennedy Onassis' favorite flavor on Cape Cod? What American university has offered a course on ice cream production since 1892? And where would Ben Cohen of Ben & Jerry's go to get ice cream if he couldn't have his own? Each segment reveals a fun story about the cold treat.
An Ice Cream Show, Thursday at 8 p.m. on PBS 6.