Gabriel Schirn is majoring in chemical engineering and piano performance but has several other interests.
Tony Paniagua/AZPM
Gabriel Schirn says he's lucky to have his mental and physical faculties intact after a dangerous bicycle crash in 2016 that sent him to a hospital for nearly two weeks.
"I broke my wrist in two places, and I fractured my nose, and there was a little bit of brain bleeding. Fortunately, I've recovered miraculously from all that," he says.
Since then, the 22-year-old double major in chemical engineering and piano performance has had a special affinity for living life to the fullest.
"Actually since that bike crash that I was in, it's been hard for me to feel relaxed," he says. "Part of me wants to keep moving and keep going ... do what I can to make the most of things."
Not only is he good at math, science and music, but he also enjoys poetry, swimming, running, volunteering with friends and knitting — which he learned in elementary school.
"In fifth grade, knitting was mandatory for everyone — boys and girls, everyone — so I had to go through it," he says.
But it's come in handy, especially since he was able to make Christmas gifts one year when he was low on financial funds.
"I think of a quote by Franz Liszt, who was a great, probably the greatest piano virtuoso of the 19th Century. And he said that great technique starts with being a complete person," Schirn says.
"He was speaking about great technique at the piano but I realize that all these things cross-pollinate and I believe that life is a feast."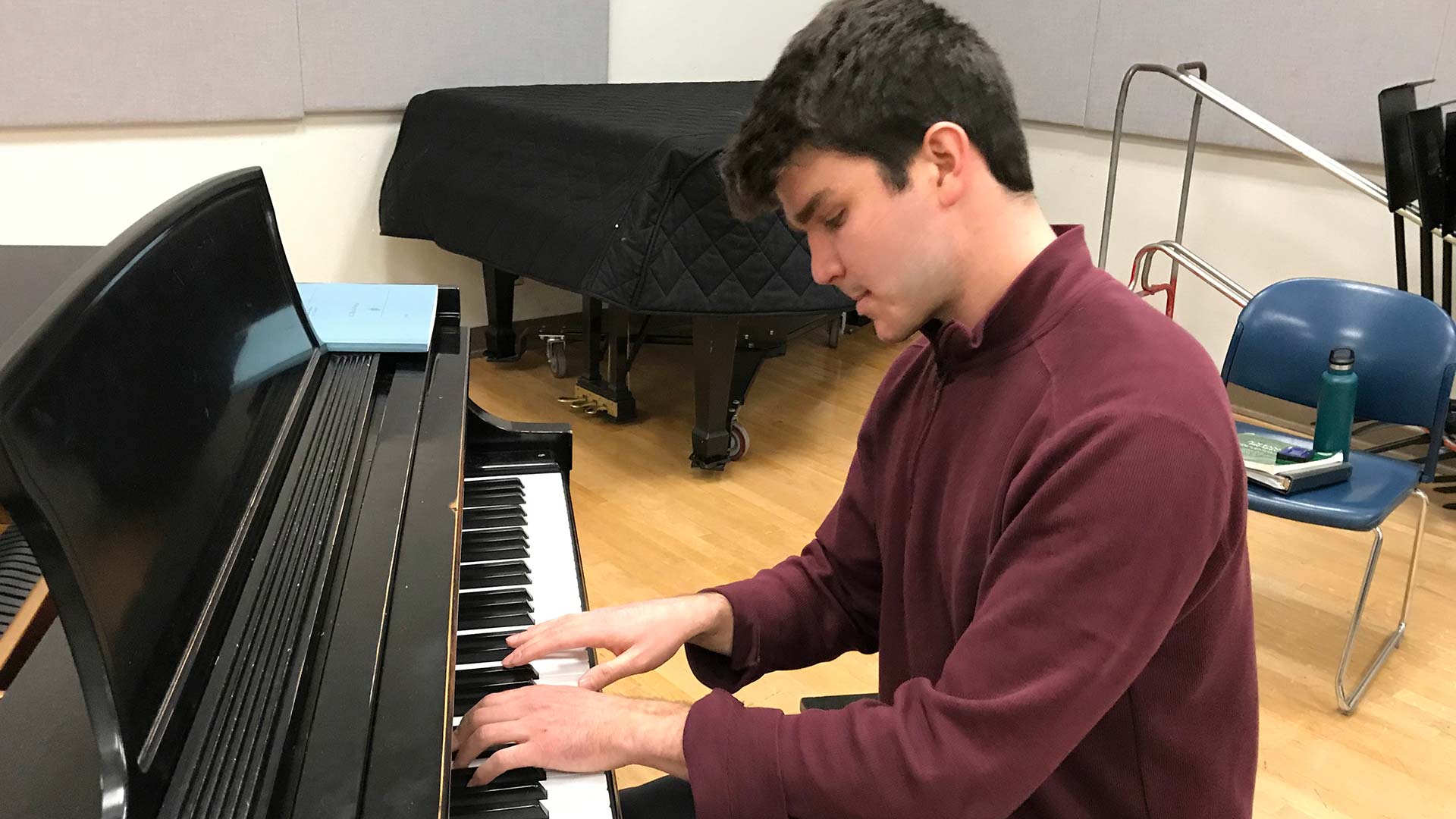 VIEW LARGER Gabriel Schirn is double majoring in piano performance and chemical engineering.

Tony Paniagua/AZPM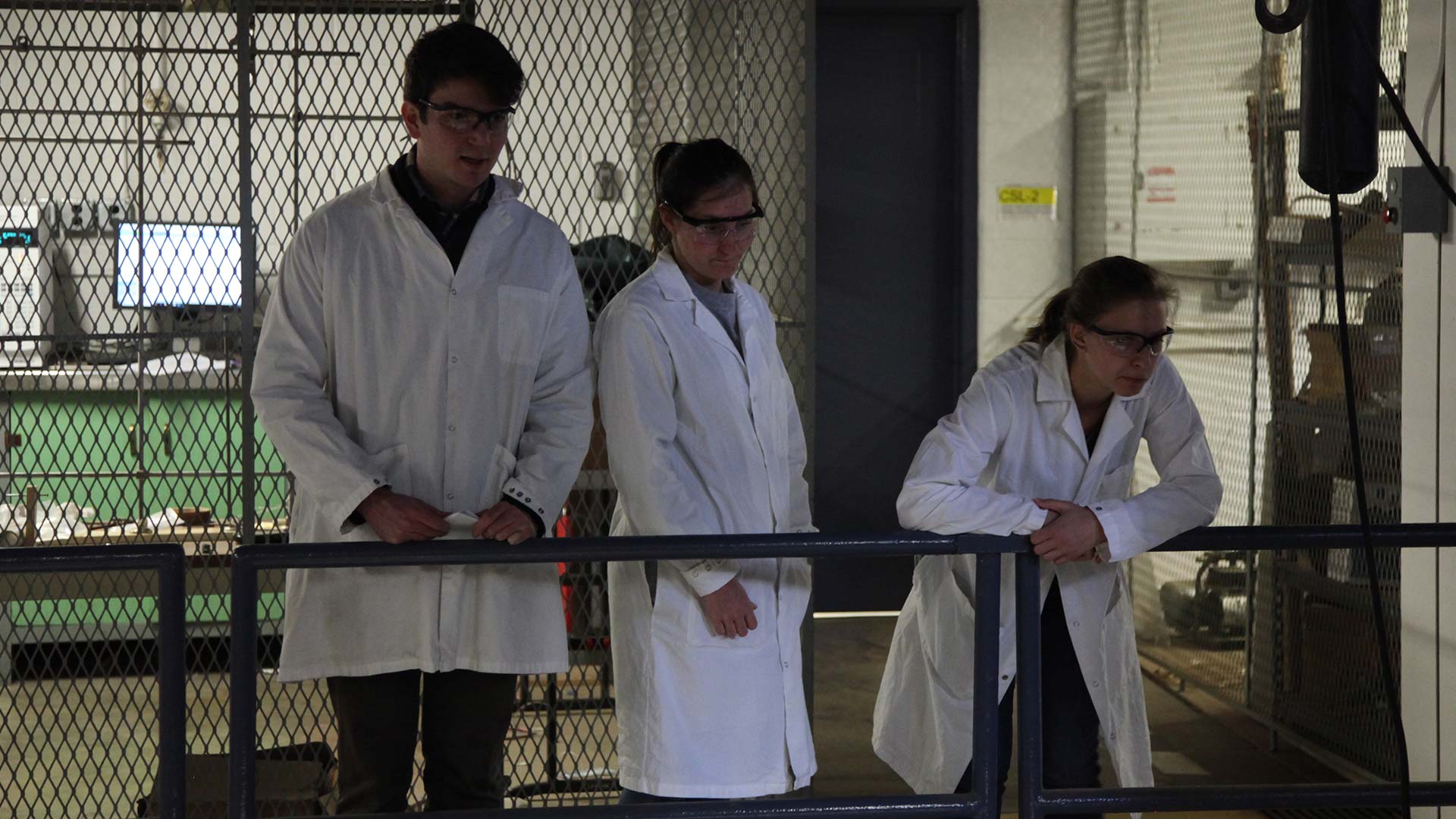 VIEW LARGER Gabriel Schirn is joined by two colleagues in their engineering lab at the University of Arizona.

Tony Paniagua/AZPM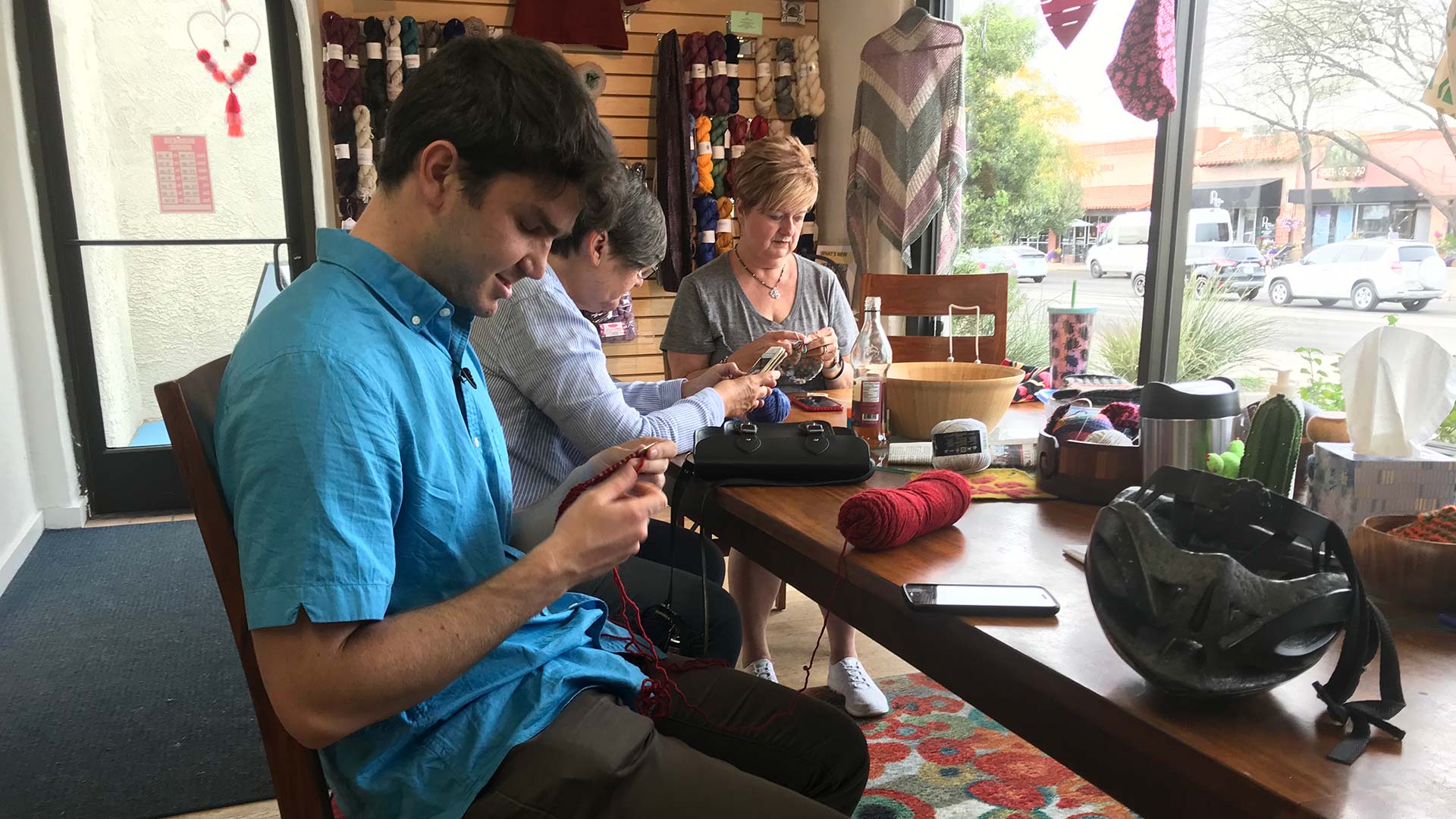 VIEW LARGER Gabriel Schirn sometimes knitts at Birdhouse Yarns in Tucson, which is relatively close to the University of Arizona.

Tony Paniagua/AZPM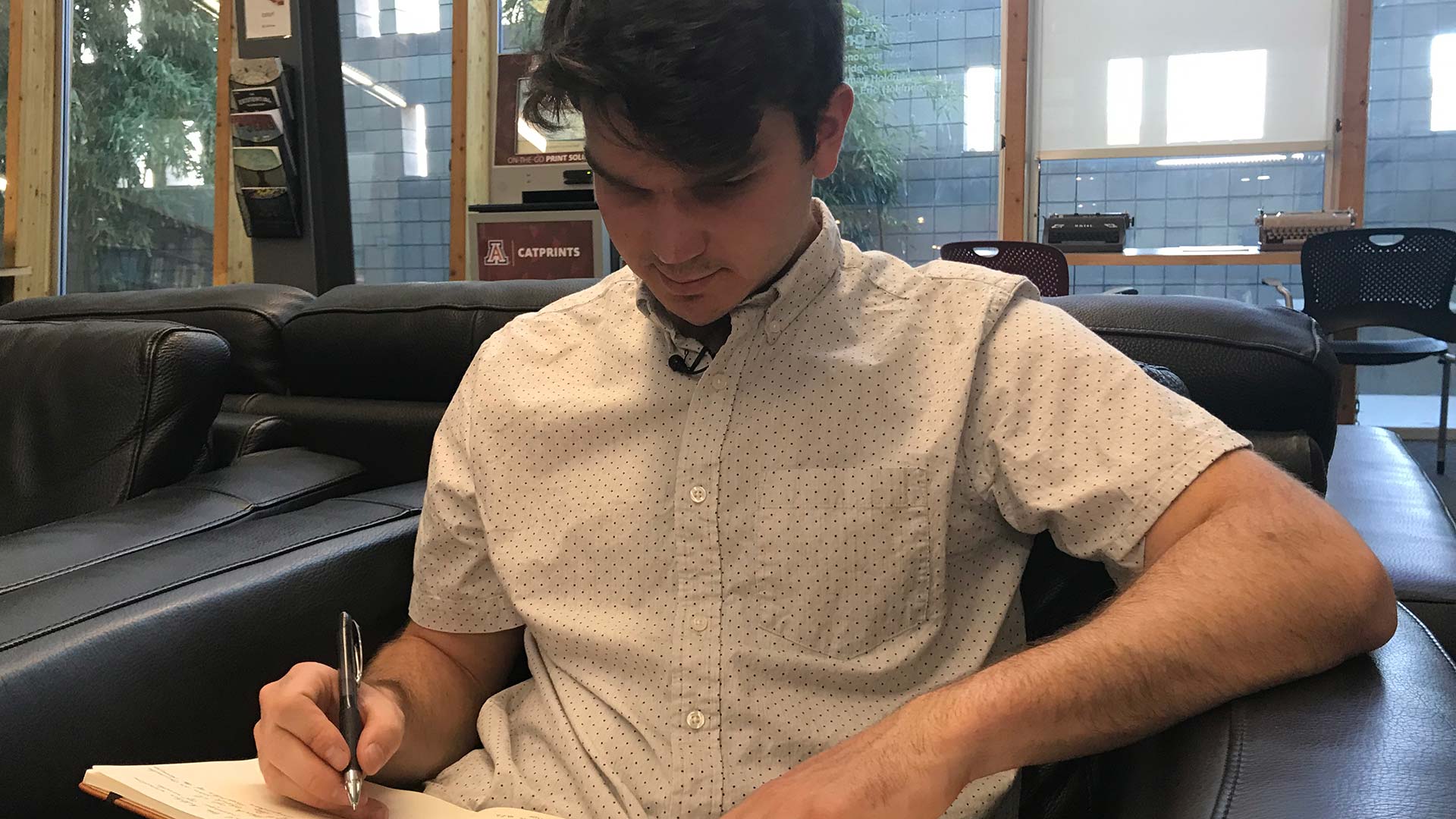 VIEW LARGER Gabriel Schirn says the University of Arizona's Poetry Center offers an inspirational and educational retreat.

Tony Paniagua/AZPM