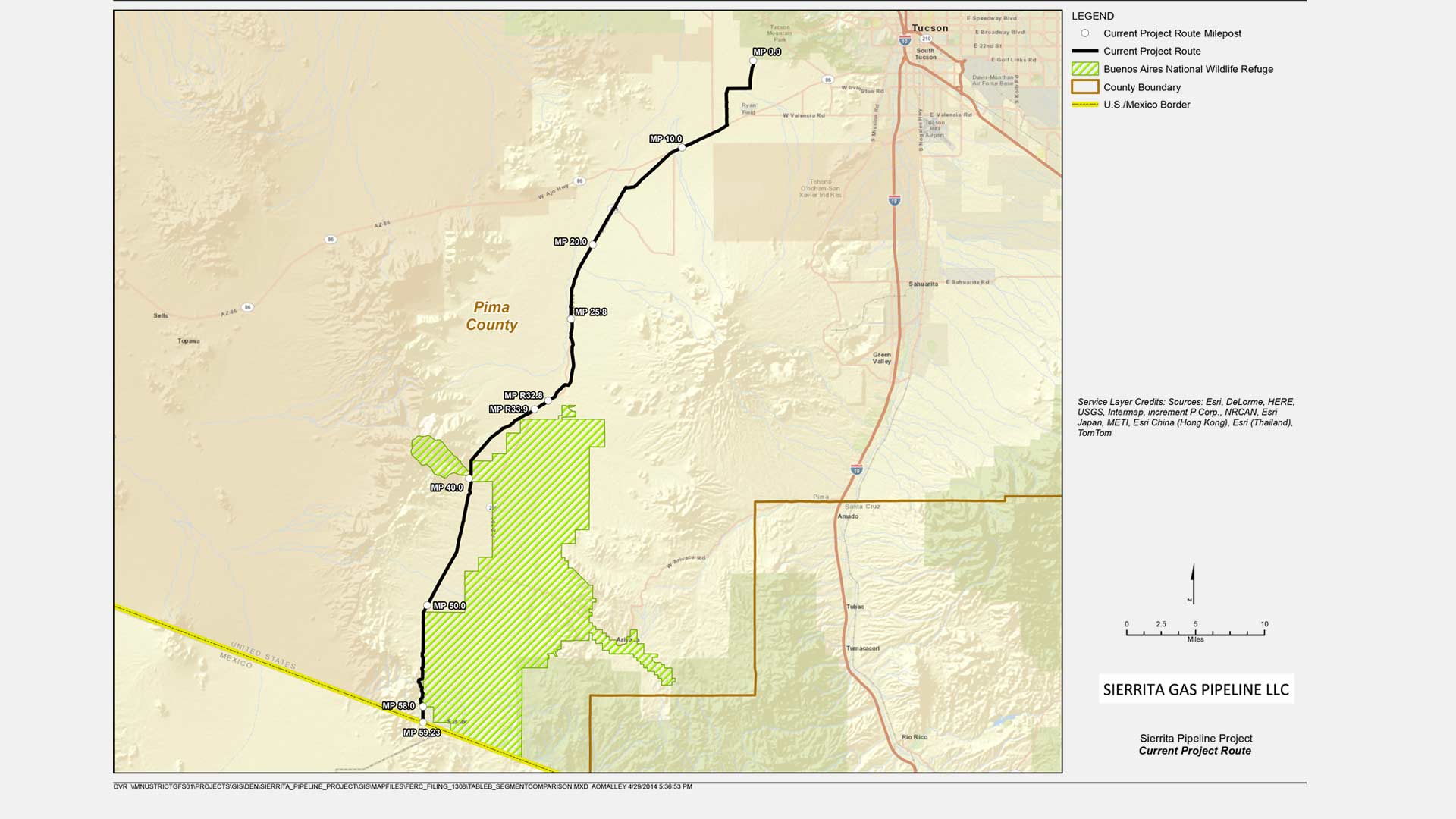 VIEW LARGER A map of the Sierrita Gas Pipeline from Tucson to the U.S.-Mexico border near Sasabe.

Kinder Morgan
After getting a construction green light last month from the U.S. government, crews have been working on a compressor station for Kinder Morgan's Sierrita pipeline. It runs from near Tucson to the border in Sasabe.
Once completed, that facility will more than double the pipeline's capacity. But it could face competition from other in-the-works pipeline projects supplying U.S. natural gas to Mexico.
"It appears that that pipeline is being developed to accommodate significantly more gas than there is downstream demand for, because other pipelines are going to be entering that market," said Rick Margolin, a senior natural gas analyst for Genscape, which specializes in energy market data and analytics.
He says demand for natural gas is likely to continue growing in northwestern Mexico. There is also the less certain prospect of exports from Mexico to the global gas market.
Mexico's energy utility has long-term contracts for more than 70 percent of the Sierrita pipeline's projected increased capacity, according to a government document. Construction is expected to be finished by April 2020, according to comments provided by the company.
Kinder Morgan declined to respond to Margolin's comments, but said "there was a market need for the expansion."