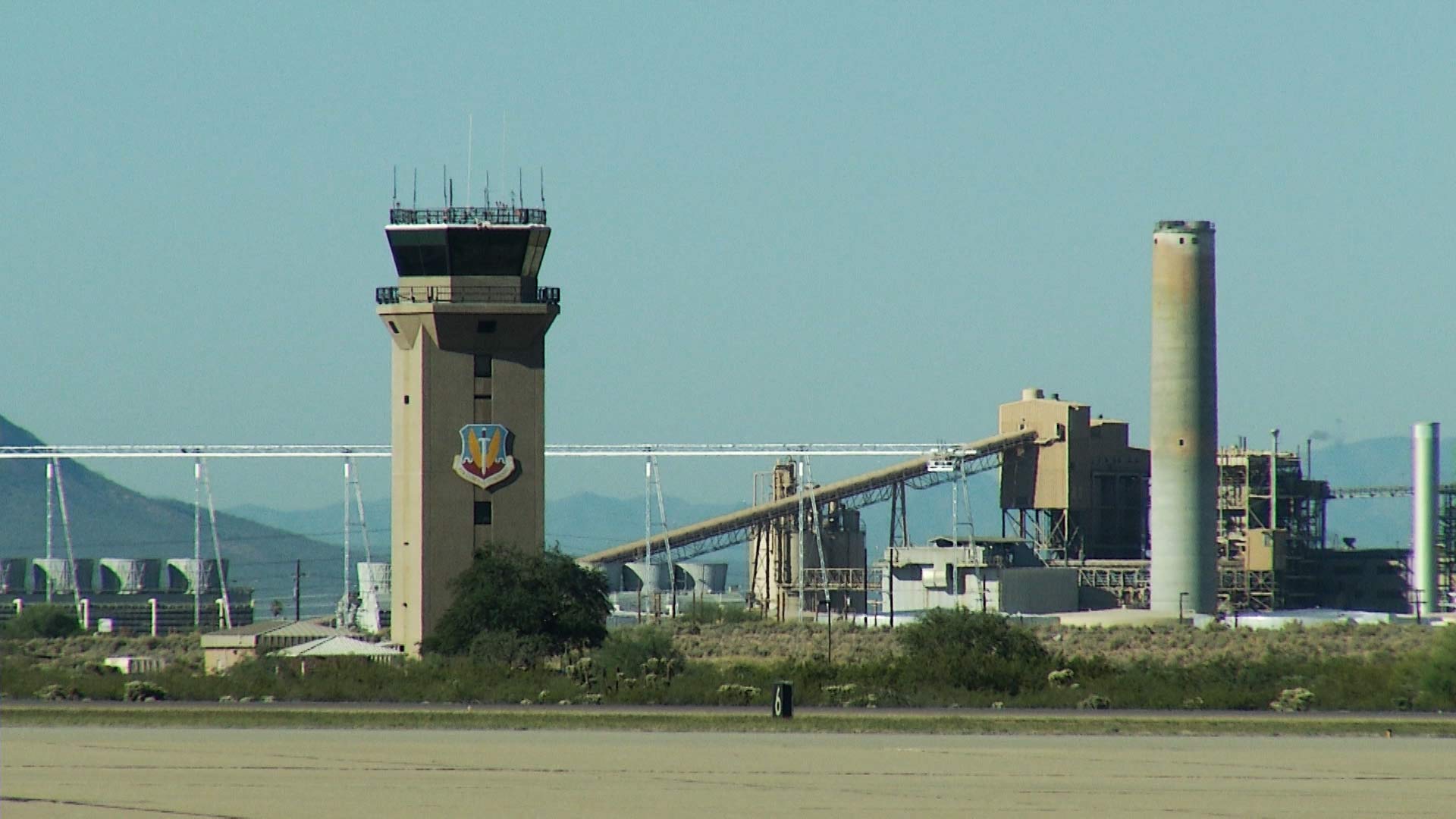 The control tower at Davis-Monthan Air Force Base.
AZPM Staff
Municipal wells near Davis-Monthan Air Force Base and the National Guard Base at Tucson International Airport both show the presence of perfluorinated chemicals.
The chemicals, often called PFOA or PFOS, can "cause reproductive and developmental, liver and kidney, and immunological effects in laboratory animals," according to the EPA website. However, the federal agency does not regulate the compounds.
The National Defense Authorization Act (NDAA) passed by the U.S. House Armed Services Committee sets aside money to deal with the problem.
The defense policy bill sets aside more than $120 million to clean up drinking water contaminated by perfluorinated compounds at or near U.S. military bases.
The chemicals are found in firefighting foam used by the Air Force. Currently, there are no alternatives to the foam.
The bill prevents the military's use of the foam in training and directs the Department of Defense to develop an alternative and have it in use by 2029.
The wide-ranging bill, which includes language banning defense dollars for a border fence and funds the A-10 aircraft, faces legislative hurdles.
It still must be passed by the full House of Representatives. In the Republican-dominated Senate, it faces a difficult future due to the border-wall language.
The proposal also must be approved by President Donald Trump.