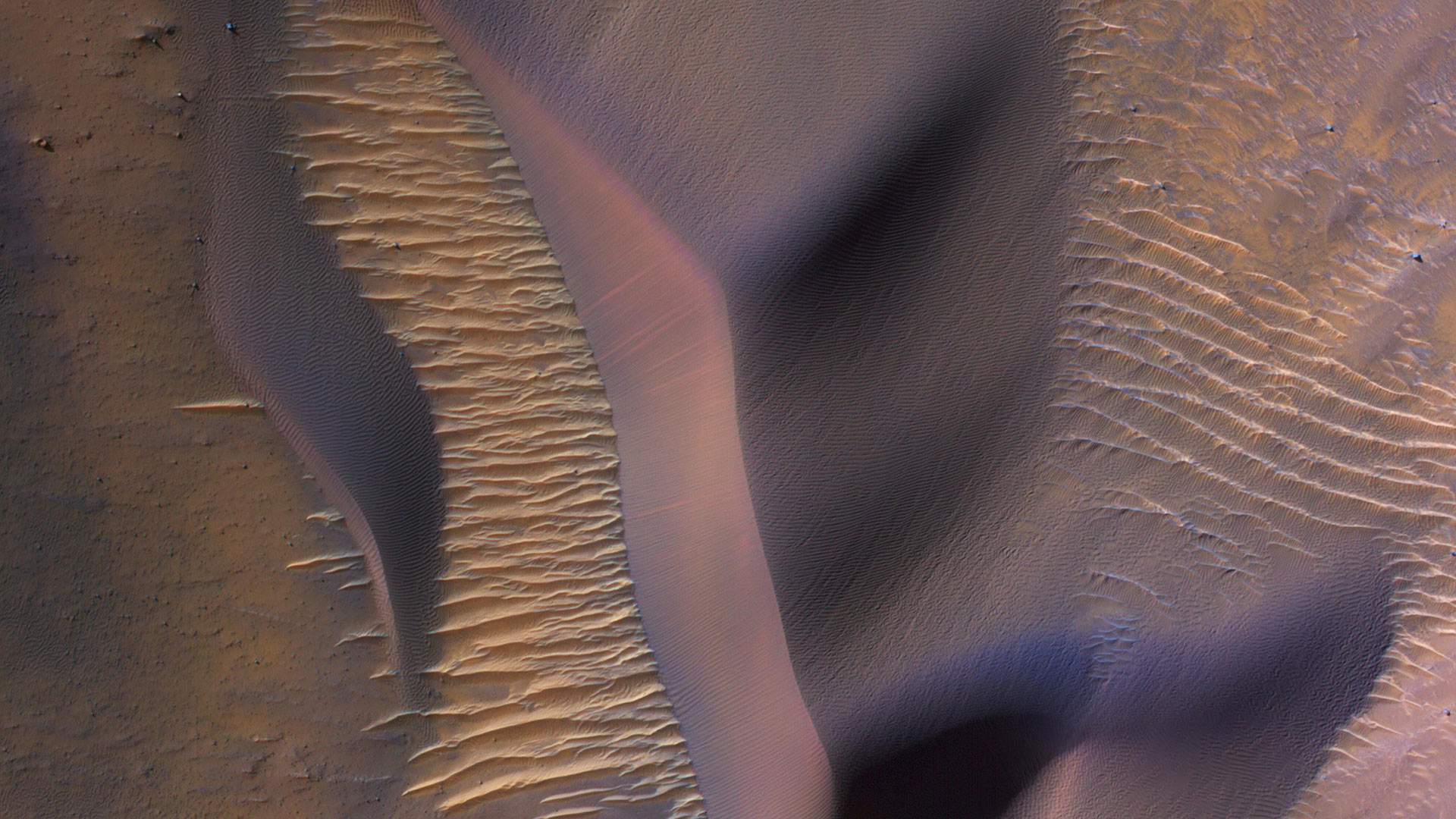 Photo of sand dunes taken from Mars orbit.
NASA/JPL
The first astronauts to walk on the moon started their journey 50 years ago. Today, University of Arizona space scientists are focusing on weather effects on Mars.
UA planetary geologist Matt Chojnacki studies photographs and other data measuring the movement of sand dunes on Mars. He says Martian winds cause dunes to change patterns slower than sand dunes do on Earth.
"For a typical Mars dune, migrating several feet in an Earth year is pretty typical, whereas on Earth they may migrate 50 to 60 feet, maybe more," noted Chojnacki.
According to Chojnacki, none of the spacecraft that have landed on Mars use instruments that measure the weather on the planet in the same way we measure it on Earth. But he added photography and temperature readings from Mars orbiters helps scientists predict how the dune patterns move across the surface.