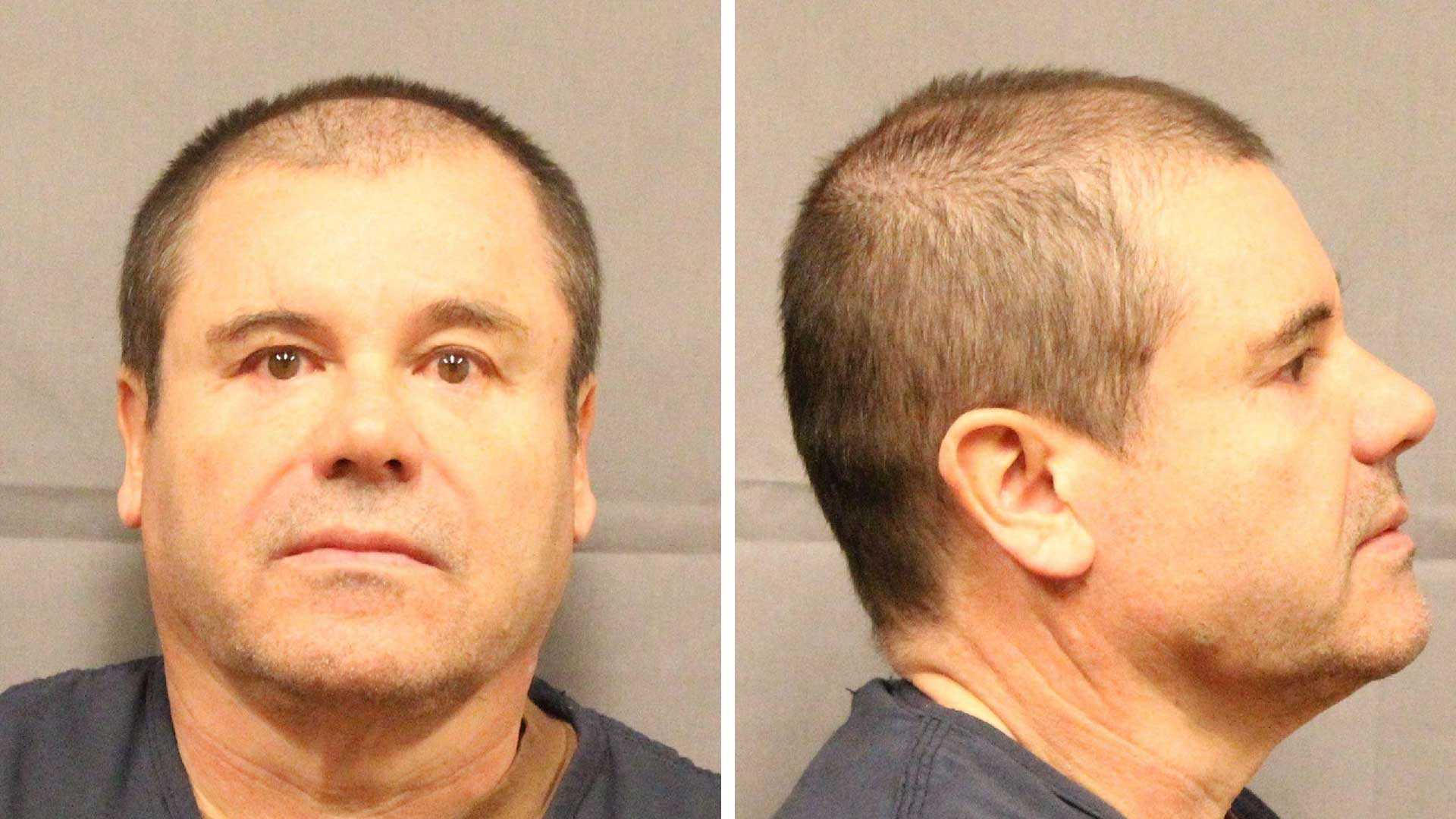 Feb. 12, 2019 media release photos of Joaquín "El Chapo" Guzmán.
DEA
MEXICO CITY — The life sentence given on Tuesday in the U.S. to Mexico's most notorious drug trafficker is sparking a debate on which country should keep his $12 billion fortune.
Joaquín Guzmán, best known as "El Chapo," will spend his life in prison. But politicians from both sides of the border want to keep his money and valuables.
Mexican President Andrés Manuel López Obrador stated that El Chapo's goods legally belong to his country, like the gangster's lawyer had suggested.
López Obrador said his government is revising alternatives to negotiate with the U.S., while announcing the upcoming auction and exhibit of jewelry taken from organized crime.
In the U.S., prosecutors asked a judge to seize his fortune. And Texas Sen. Ted Cruz is pushing for "El Chapo Act," which would allow the usage of the drug lord's money to build a border wall with Mexico.