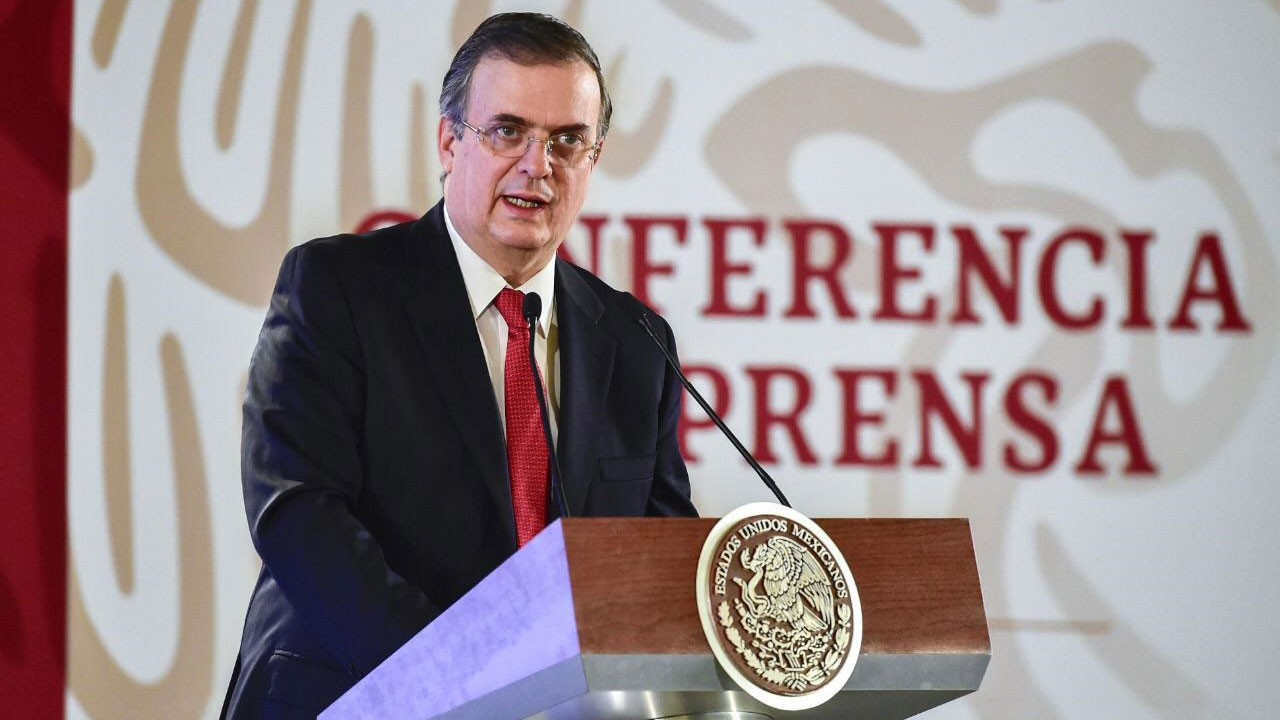 VIEW LARGER Foreign Secretary Marcelo Ebrard speaks at a press conference in this photo published March 28, 2019.

Mexican Secretariat of Foreign Affairs
At least six Mexican citizens were killed and seven wounded during Saturday's shooting in El Paso, Texas, by a suspected white supremacist. The Mexican government is preparing a series of legal and diplomatic actions, including a terrorism lawsuit that could be the first of its kind.
Mexico's secretary of foreign affairs, Marcelo Ebrard, went to El Paso on Monday, where he announced that Mexico will act in favor of its citizens and the Mexican-American community.
"For Mexico, this individual (the shooter) is a terrorist," Ebrard said. He said that since the Mexican government considers the shooting a terrorist act, it will file a lawsuit that could lead to extradition of the gunman.
Ebrard said Mexico wants the gunman and whoever sold the weapon to face legal consequences. He also stated that the lawsuit will allow Mexico to access information of those threatening the Mexican population in the U.S.
Latin American representatives will be invited by the Mexican government to meet and discuss the legal defense of the Latino culture in the U.S.
Some Mexican consulates will hold emergency meetings this week to define strategies to protect its citizens.
"Mexico will not fight hate with hate," Ebrard said.
However, the diplomat said Mexico will push the U.S. government for gun control, while requesting it to define a clear stance against hate crimes.