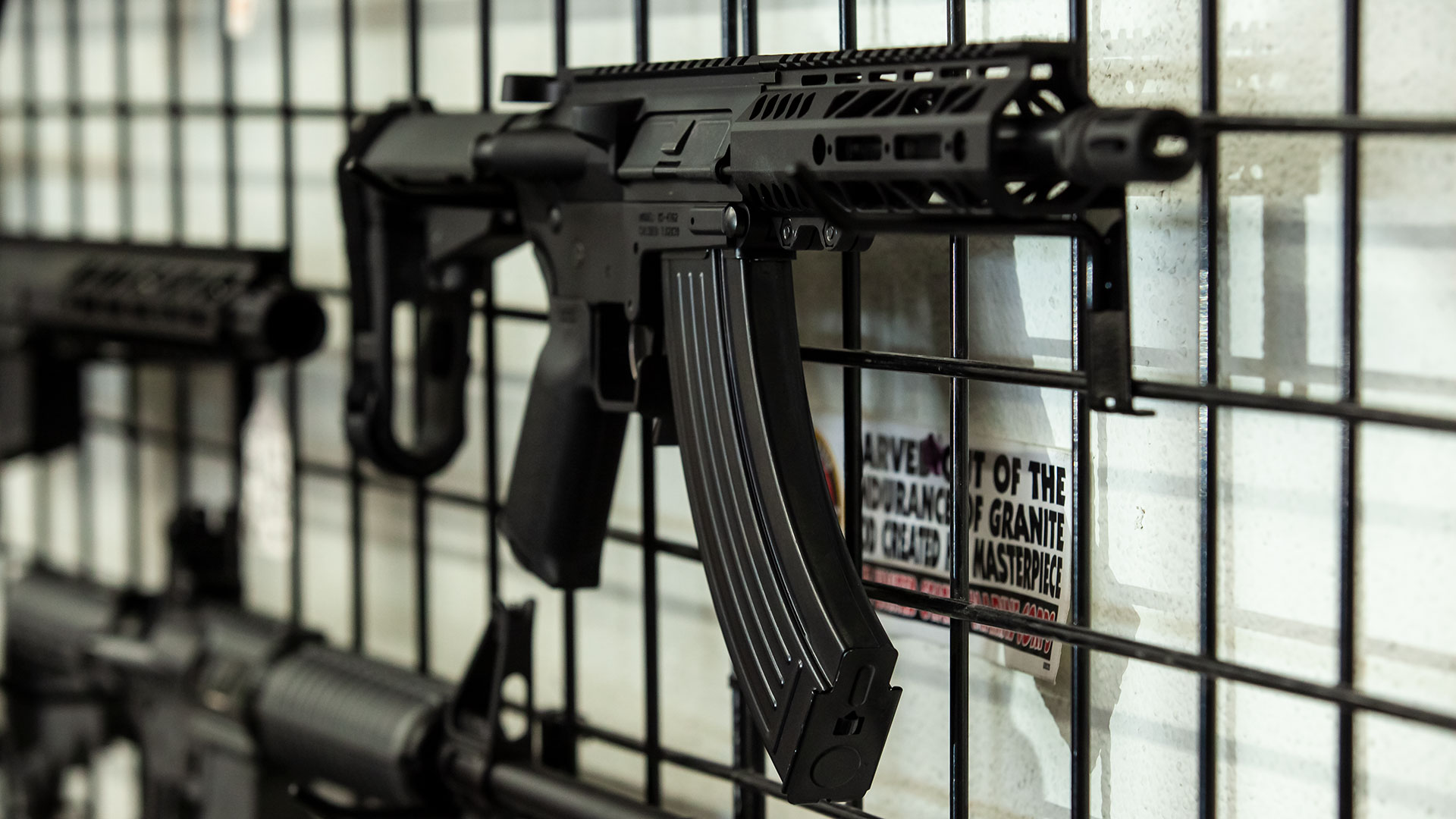 Assault-style weapons for sale at R & A Tactical in Tucson, Aug. 22, 2019
Steve Riggs/AZPM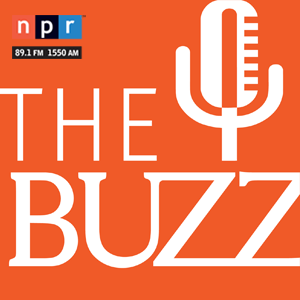 Mass shootings in El Paso and Dayton earlier in August brought the debate over gun control back to the water cooler and the halls of power.
Many states are considering proposals to tighten gun laws. In Arizona, those proposals could be brought forward when the Legislature returns to the Capitol in January, but if the past is a predictor of the future those proposals will not go far.
When compared to other states, Arizona's gun laws are not very restrictive.
The U.S. Constitution protects a person's right to own a firearm, but the Arizona Constitution is more explicit. Article 2 of the Arizona Constitution says, "the right of the individual citizen to bear arms in defense of himself or the state shall not be impaired."
How the state ranks when it comes to gun rights is based on how you view guns.
"Guns and Ammo magazine ranked Arizona No. 1 five years in a row based on our laws. If you look at the Brady group or Moms Demand Freedom, the George Soros- Michael Bloomberg-funded groups, they rank us literally last because the freedoms are robust," said Alan Korwin, author of The Arizona Gun Owner's Guide.
Arizona is an open carry state, which means if you own a weapon you can carry it. You can also carry a concealed weapon with or without a permit.
Permits are issued by the state Department of Public Safety and involve a simple process.
"You just go on our website and fill out an application. The concealed weapons unit will do a check of you and make sure you are not a prohibited possessor, that kind of thing" said Bart Graves with DPS.
A prohibited possessor is anyone who is a convicted felon whose rights have not been restored, people who are in the United States without legal documentation and anyone a court has determined to be mentally incompetent.
The applicant must also complete a training course offered by many gun shops.
While concealed weapon permits are not required in Arizona, Graves said they do have their advantages, including reciprocity with other states.
More than 35,000 people hold concealed weapons permits in the state, according to DPS.

Where can Arizona gun owners take their weapons? The simple answer is almost anywhere. If you have a concealed weapons permit you can take it into a place that serves alcohol, unless there is a sign that prohibits guns. You also cannot drink if you are carrying your concealed weapon.
Private businesses can bar gun owners from bringing their weapons in. Gun owners also cannot take their weapons to schools unless they are locked and unloaded in a car.
On Jan. 8, 2011, Tucson was the scene of a mass shooting. That day, six people were killed and 13 were wounded.
Pam Simon was wounded that day and has since become a nationally recognized advocate for what she calls "gun safety."
Simon was in Washington, D.C., meeting with thousands of other advocates when the shootings in El Paso and Dayton took place.
"The punch to the stomach, it is to everyone, but especially those that have experienced gun violence or have had a loved one taken by gun violence. It was just staggering", said Simon.
A group of advocates marched to the White House that night.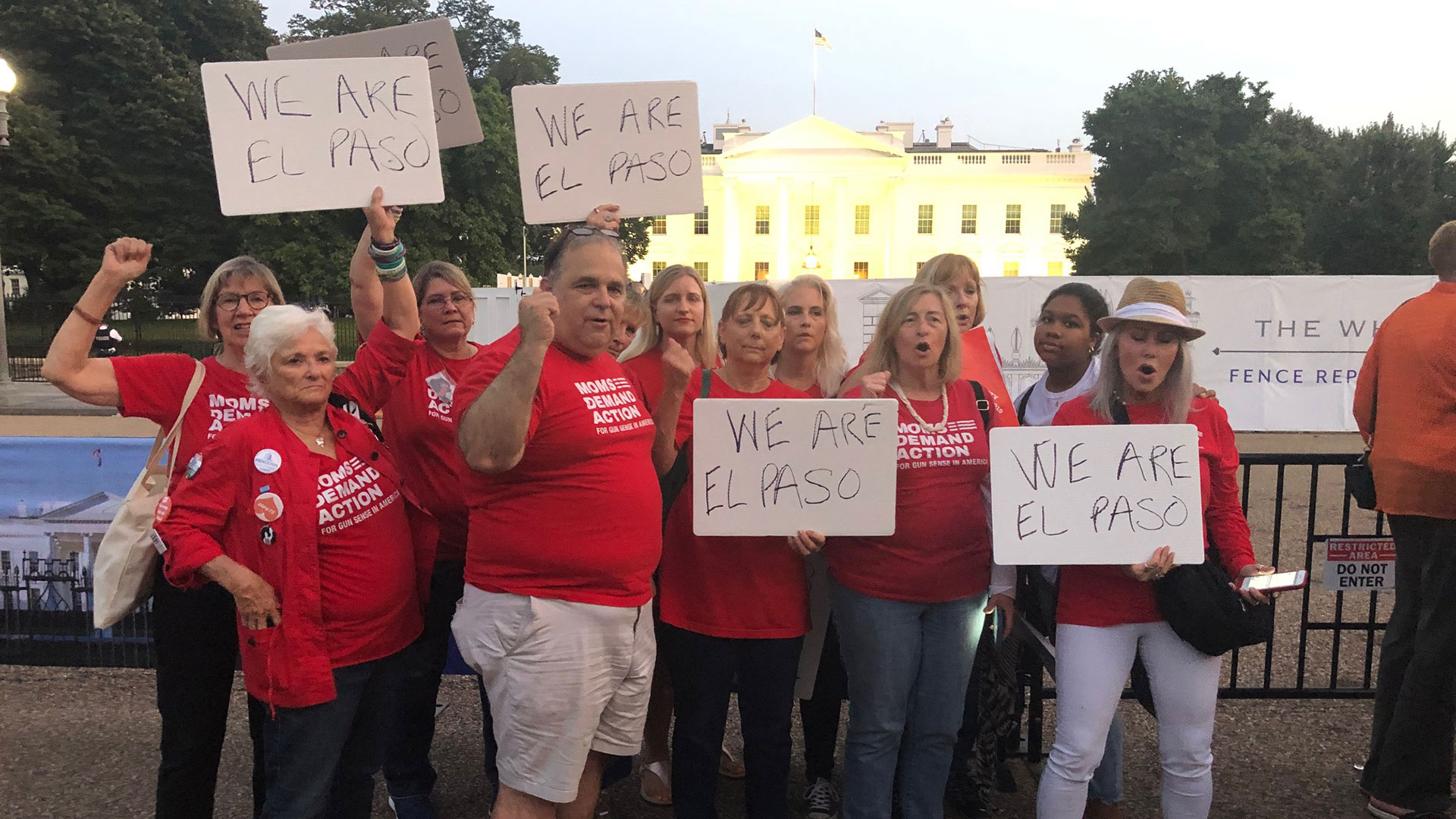 Pam Simon, left, and others at the White House following the August 3rd mass shootings in El Paso.
Pam Simon
A new poll released by OH Predictive Insights in Phoenix shows 56% of those questioned in Arizona are "more likely" to vote for a presidential candidate who supports gun safety legislation.
Broken down by party, 32% of Republicans said they would be more likely to back a candidate who supports gun safety legislation. For independents that number is 59%, and for Democrats it is 79%.
In 2014, the National Shooting Sports Foundation reported that 20 million people participated in target shooting. The foundation said that in 2018 that number could have been as high as 50 million when friends and family who accompany the shooter are taken into account.
To put that in context, in 2014 about 26 million people said they played golf.
The fact that golf gets more coverage in the media shows a bias, according to the author Korwin.
He also said those who want to ban bump stocks, large capacity magazines, or assault rifles are looking at the issue in the wrong way.
"The idea of banning the best firearms there are, the kind the police want for defense of themselves and to stop crime, the idea of banning that from the public is a very bad idea. Why do police want an AR-15? Because it is the best gun," said Korwin.
The poll from OH Predictive Insights found 64% of Arizonans support banning assault-style weapons. It also found 62% support for banning high-capacity magazines and 82% support for raising the age to purchase a gun from 18 to 21.
Since the Jan. 8 shooting, little has changed in the law, according to ER doctor Randy Friese. He was on the trauma team that day and was sworn in as a member of the Arizona Legislature in 2015.
"I really think that the voters want their policy makers to step forward in this issue," said Friese.
He said voters will have to make gun control a top issue to shift the needle.