Convincing Congress to pass a reboot of the North American trade deal was a major focus when the governors of Arizona and Sonora met in June.
The Arizona-Mexico Commission has just launched a new websiteaimed at getting the public more involved in the effort.
The website promotes the hashtag, #USMCANow. The issue is timely, said Gov. Doug Ducey's senior adviser for regional and international affairs, Juan Ciscomani.
"Congress is going back in session here in a couple of weeks. And we need to make sure we are pushing with everything we can," Ciscomani said.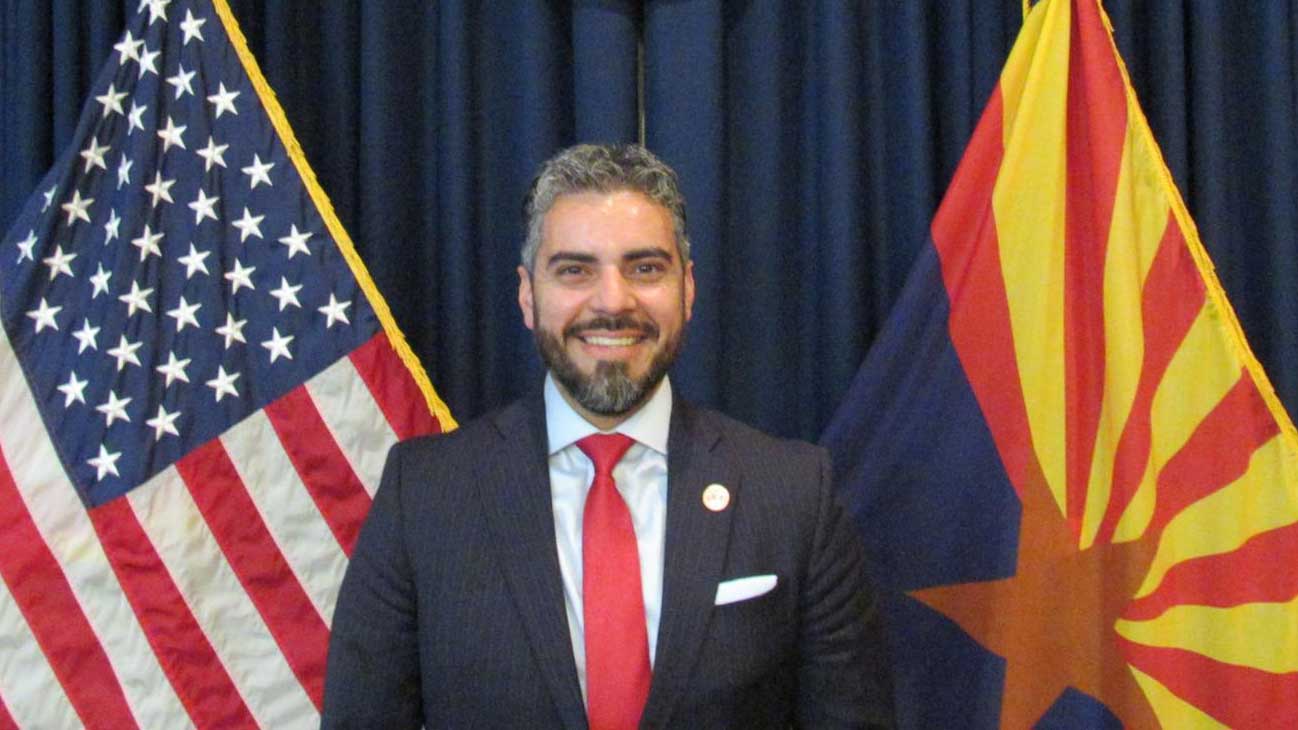 Juan Ciscomani is senior adviser to Gov. Doug Ducey for regional and international affairs.

Matthew Casey/Fronteras Desk
The site has a map of Arizona. Users can click on their Congressional district and see how North American trade has translated into local jobs and dollars. The map is also color-coded to show if the representative from each district supports the updated deal.
"The entire Arizona delegation voted for it in 1993 when NAFTA was passed. And we need to have the same result again this time around," Ciscomani said.

Mexico has already ratified the trade deal, but Canada and the United States have not.