MEXICO CITY — Mexico's federal government has pushed back the completion of a major highway project that will connect the twin border cities of Nogales with an important corridor 400 miles to the south, at least the fourth time the project has been postponed.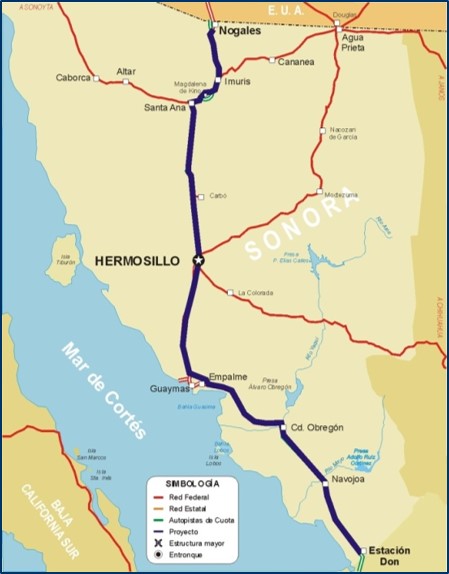 VIEW LARGER Sonora's Highway 15 stretches from the U.S.-Mexico border in Nogales to the border with the Mexican state of Sinaloa at Don Estación.

Secretaría de Comunicaciones y Transportes
Mexico's federal Highway 15 is delayed because of local issues and because the contractors lacked liquidity, said Mexican Transportation Secretary Javier Jimenez Espriú.
"We had problems with the companies because they had an economic liquidity problem," Jimenez Espriu said in a press conference. "We reprimanded them and we're close to a solution."
Mexico's federal Highway 15 is designed to cut travel time from the Arizona border to several cities in northern Mexico, including the busy port of Guaymas. The highway will span about 400 miles, and cost almost a billion dollars.
Jimenez Espriú apologized in a press conference to Mexico's president, as well as the governor, the senators and the citizens of the state of Sonora. He says the highway will be complete no later than mid-October. This is at least the fourth time the completion has been pushed from the original date of January 2018.